Sports
Goal Tending
Teenage Ghanaian Soccer Standouts Hone Their Skills and Get an Education in S.B.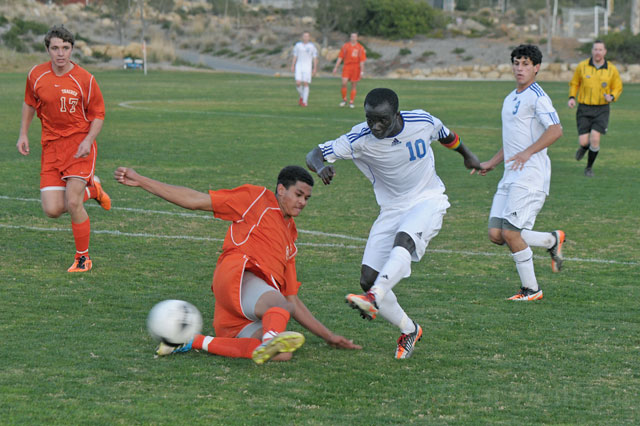 Feed the dreams of young athletes from Ghana into the dreams of their American counterparts, and the coalescence produces tangibly stunning results. It has much to do with the success of the soccer teams at Cate School in Carpinteria and UCSB.
Soccer is the most popular sport in Ghana, the only country to represent Africa in the quarterfinals of the 2010 World Cup. The Right to Dream Academy, established in Ghana in 1999, trains aspiring soccer stars with the additional prospect of their receiving an academic education. Its mission statement reads: "We nurture underprivileged talent into role models for Africa."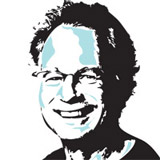 Right to Dream has sent Ghanaian boys to various American prep schools, including Dunn School in Los Olivos and Cate. Some of them, such as Dunn's King Gyan, graduated to professional soccer teams in Europe. Most of them have continued their education in college.
Waid Ibrahim, a teammate of Gyan, was the first Right to Dream player to be recruited by UCSB. "I was blown away by the level of play when I first saw them," UCSB coach Tim Vom Steeg said. The 2011 Gauchos included Fifi Baiden and David Opoku from Ghana. "They're very, very passionate about the game," Vom Steeg said. "But it's not just soccer; it's the quality of the kids. They're what we call personality players. They light up the room."
Ibrahim saw only a few minutes of action in his last UCSB season. His soccer career was curtailed by a heart condition that required a pacemaker. Gaucho fans got their last glimpse of Ibrahim at his best when, five minutes after he entered the match, he scored the winning goal in UCSB's 1-0 double-overtime victory over Denver in the 2010 NCAA playoffs. "The moments he was on the field were precious," Vom Steeg said as he presented the Gaucho Award to Ibrahim at the team's soccer banquet last week.
Ibrahim organized a party at the Santa Barbara Carriage Museum on January 14 to raise funds for Camp del Corazon, a summer camp on Catalina Island for children with heart disease. "I want to give back and try to help kids like me," he said. A week later, Ibrahim was off to his homeland, where he will work for the Right to Dream Academy. "Waid should have a very good idea of which kids could benefit from coming to the U.S.," Vom Steeg said.
Three players from Ghana are thriving at Cate School. Midfielder Ema Boateng and defender Joshua Yaro lead a team that has gone 30-1-1 during the past two seasons, including a perfect 22-0-0 last year. Boateng was named CIF Division 7 Player of the Year after piling up 26 goals and 18 assists in the Rams' rampage to the championship. He and Yaro, both juniors, have been joined by Jeff Acheampong, a freshman from Accra, the capital of Ghana.
"Ema [pronounced: eema] is my role model," Acheampong said. "When I play with him, I feel confident. He can orchestrate the whole team and make everyone around him feel better." Cate coach David Mochel described Boateng's qualities: "Lightning fast, incredible touch, extremely powerful, and he sees the game absolutely brilliantly."
That ought to bring joy to Gaucho soccer fans. Boateng, who turned 18 this month, said he intends to graduate early from Cate and enter the UCSB program next fall.
Boateng scored two goals in a 4-0 victory over Condor League rival Thacher, on a free kick that bent radically over the defensive wall, and a powerful strike off an assist from Avery Schwartz, whose family is hosting Boateng in Carpinteria. Shuta Kobayashi, a Filipino on Cate's diverse team, also scored off a pass from Boateng, and Yaro sprinted the length of the field to score Cate's other goal.
"We're fun to watch when we're playing well," Mochel said. That makes Cate soccer one of the best shows in town.
SOCCER NOTES: The Santa Barbara Dons are ranked No. 5 in CIF Division 1 with a 13-4-4 record. … Major League Soccer clubs recognized the quality of UCSB's program by taking four Gaucho players in this month's draft. All-American Luis Silva, a midfielder from East L.A. who stuck around for his senior year and played spectacularly with 17 goals and 10 assists, was chosen fourth overall by Toronto FC; forward Sam Garza was the sixth pick by the San Jose Earthquakes; and taken in the supplemental draft were defenders Tim Pontius (Seattle Sounders) and James Kiffe (San Jose). … UCSB led the nation in men's college soccer attendance for the fifth consecutive year, averaging 4,782 fans a game at Harder Stadium. … Soccer is not destined to become the most popular sport in the U.S., but its niche grows stronger. During the NFC championship game, Fox advertised the Chelsea–Manchester United match that it will televise from England on Super Bowl Sunday.