Arts & Entertainment
S.B. Symphony to Perform Tribute to Ansel Adams
All-American Program Features Works by Gershwin, Brubeck, and Ives
When the Santa Barbara Symphony takes the stage at the Granada Theatre this weekend, it will deploy images as well as sound. For Ansel Adams: America, a new work composed by Chris and Dave Brubeck, there will be a simultaneous and synchronized projection of 102 iconic images by America's greatest and best-loved landscape photographer. The program, which will be performed twice — once on Saturday, February 11, at 8 p.m., and then again on Sunday, February 12, at 3 p.m. — is an all-American affair, with the more familiar strains of George Gershwin's Rhapsody in Blue and Charles Ives's Symphony No. 2 complementing the Adams tribute. Pianist Terrence Wilson will be on hand to play the Gershwin, and maestro Nir Kabaretti will be on the podium.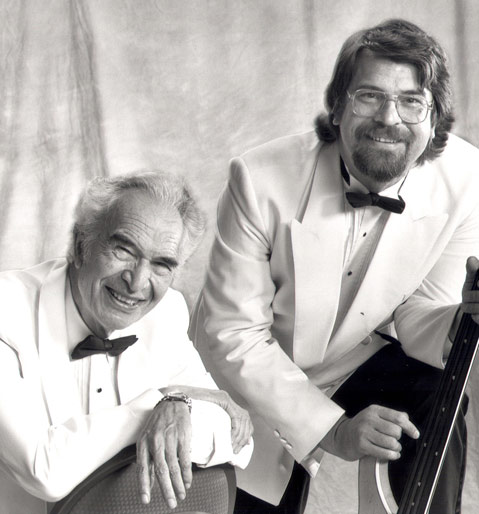 The Ansel Adams Trust keeps a close watch over the licensing of his images, and this is one of the reasons that "you don't see his photos adorning the plastic cup for your milkshake" said Chris Brubeck, who, along with his father (and jazz great) Dave, collaborated on Ansel Adams: America, which was first performed by the Stockton Symphony Orchestra in 2009. Now, nearly three years later, after delighting audiences and setting ticket sales records from Baltimore to Sacramento, the piece will premiere in a city with multiple ties to both the Brubeck family and the legacy of Adams.
When I spoke with Chris Brubeck about the work, he called attention to some little-known facts about the famous photographer that helped connect the music to the images. "Not everyone knows this," said Brubeck, "but when he was young, Ansel Adams trained to become a classical pianist, and the musical frame of reference never left him. Throughout his career, he compared the photographer's process to the composer's development of a theme through variations, and he always believed that music and photography shared in celebrating the same things." When representatives of the Adams Trust approached Chris Brubeck to compose something for the Adams images, he knew it would be a challenge convincing his now 91-year-old father to pick up his compositional pen. "Dad isn't necessarily looking for new projects now, but Mom reads to him every night, and when I sent them the biography of Ansel Adams, and Dave began to realize how much they had in common, he got excited about it."
Working together between Connecticut and Florida, father and son reviewed more than 400 photos by Adams in search of inspiration for their composition. Chris's wife, Tish, and Dave's wife, Iola, helped out by holding the respective books and flipping the pages as their numbers were called out. Brubeck told me that one of the most inspiring images that they included was one that was not taken by Adams. "We had this one picture of Ansel at the piano, and we decided to put that in there first. We also really worked to respond to his musical taste, which ran to Chopin and Bach."
Describing the impact of the multimedia work when it is performed live, Chris said that "the combination of seeing these highly detailed images on a big screen and hearing the music played by a live orchestra can blow your mind." He compared it favorably to the experience of actually visiting such sites as Half Dome in Yosemite, saying that when he went to Yosemite for the first time himself, he felt that "this is what heaven must look like." Partial funding for the project was provided by Meet the Composer, and thus far the project has succeeded in growing the new audiences for symphony concerts that the program was founded to create. Together with the Gershwin and the Ives, it should make for a memorable time at the Granada.
4•1•1:
The Santa Barbara Symphony presents Ansel Adams: America at the Granada Theatre (1214 State St.) on Saturday, February 11, at 8 p.m. and Sunday, February 12, at 3 p.m. For tickets and info, call (805) 899-2222 or visit thesymphony.org.