Briefs
Cottage Moves Patients to New Buildings
Major Relocation Took Two Years to Plan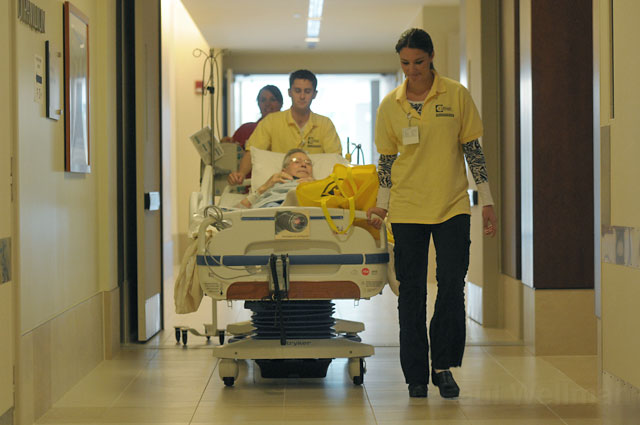 In a streamlined process that came to fruition after years of planning, Santa Barbara Cottage Hospital seamlessly moved 102 patients to its new buildings on Sunday morning.
About 400 staff members assisted in the transition, some arriving as early as 4:30 a.m. to prep for the 7 a.m. move to Cottage's three new patient pavilions, which house noncritical care, intensive care, and maternity facilities. Security staff, regular hospital employees and other helping hands lined the paths of travel.
"So far it's been safe and successful," said Nathan Sigler, Cottage's director of transition planning. "All of our employee teams have performed as expected. There's been a lot of excitement and enthusiasm over the new buildings, and at the same time a focus on patient comfort."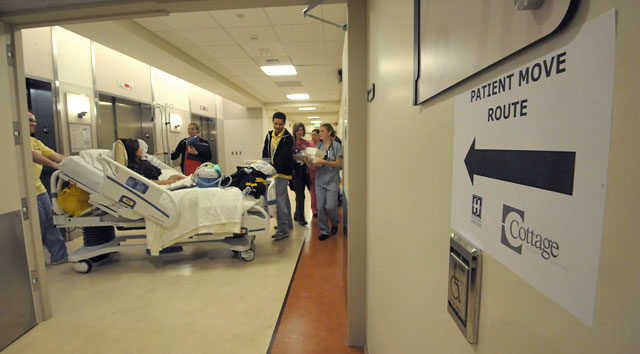 Of the 230 patients that Cottage cares for on a daily basis, 102 participated in the move. The remaining patients will stay in the existing wings slated for renovation between now and the hospital's ultimate completion in 2017. The medical and surgical critical care units, surgical suites — including pre- and post-surgical areas — radiology, birth center/mother infant care, and most of the medical-surgical units all moved. The new pediatric departments, oncology, and orthopedics, among others, are to be constructed in the coming years, along with an expansion of emergency care.
Patients were moved every 2-3 minutes, and each took about 15 minutes to completely relocate. As the staff rolled out each patient, additional crew members followed closely with all needed equipment. Cottage expected every department to be completely empty by 4 p.m.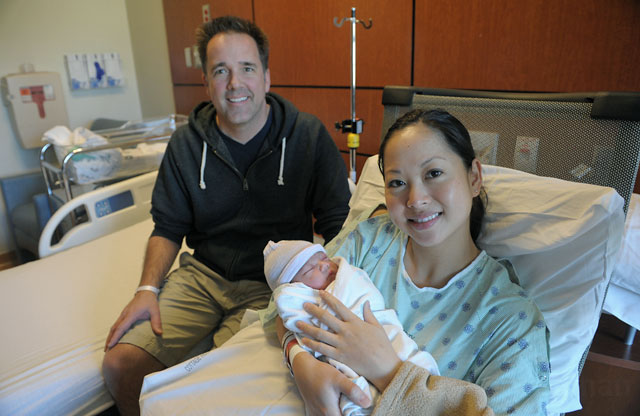 Steve Fellows, executive vice president for Cottage, said that the most difficult patients to move were those in the critical care unit. "Some patients were on ventilators, some required cardiac monitoring," said Fellows, also elucidating that Cottage's careful choreography of the move assured that no unanticipated problems arose, despite the difficulties of relocating patients on life support.
Fellows added that the move has had no unusual impact on the emergency department; it is performing up to par, as usual.
"This is huge," said Fellows. "In 1888, when 50 women came together in our community and wanted to build a hospital, they didn't have a transition team. This is a momentous occasion for our community."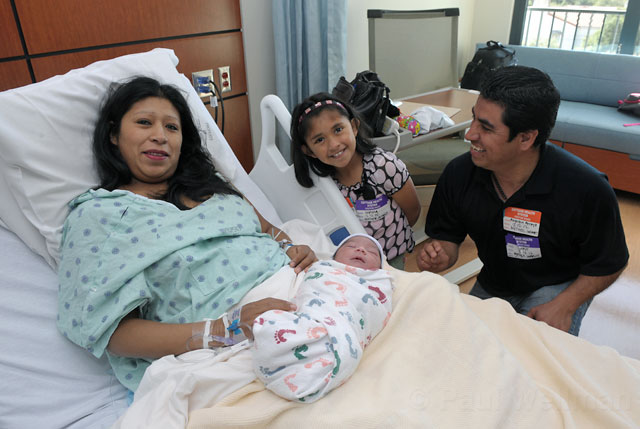 Cottage has not experienced a move of this magnitude since 1913, and will not again until 2017 when the current plan is completed. Fellows explained that the next step will be the demolition of the newly empty buildings.
Cottage's $305 million worth of new developments feature state-of-the-art architecture, technology, medical equipment, and artwork. The new buildings were created with a concentration on patient comfort and privacy, including the ability to withstand earthquakes with magnitudes up to 6.0.
At around noon on Sunday, the hospital boomed with the applause and cheers of Cottage staff at the completion of the day's work and the start of a new era for Cottage Hospital.