Arts & Entertainment
Irish Voices
Fifty Years Together and the Chieftains Are Still Making Meaningful Music
"I was trying to figure out for the 50 years where to go," said Paddy Moloney of honoring his band's golden anniversary. "You know, would I go straight into a big traditional thing? But we already brought out The Essential Chieftains album, going back and picking tracks and that." In the end, the Chieftains frontman and driving force decided not to piece together a collection from the past but to create an album that speaks to the future. The result is Voice of Ages, an album that finds the band collaborating with a swath of present-day ones-to-watch, including the Decemberists, Bon Iver, Irish chanteuse Lisa Hannigan, The Civil Wars, Miranda Lambert's side project the Pistol Annies, and Scottish folk sensation Paolo Nutini.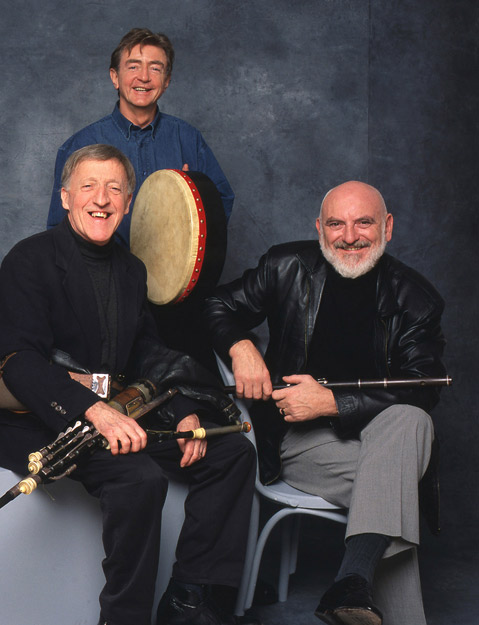 Recently I talked with Moloney via phone from his home in Florida. Charming and witty, the Irishman spoke of the historical origins of the songs on Voice, T-Bone Burnett's influence, and his respect for the young bands and singers featured on the new album.
The choices of bands you worked with on Voice of Ages were brilliant. How did the collaborations come about? Well, I had a bit of help, I must say, from my good friend T-Bone Burnett. He was in the midst of doing another project with a lot of these wonderful performers. [He] was very good in asking a lot of these young bands that I didn't know of, like the Decemberists and Bon Iver and The Secret Sisters and the Pistol Annies …. A wonderful singer I heard on the BBC a year ago was a girl called Lisa Hannigan. That voice is extraordinary, you know, a different feel. She is going to go through the roof, or at least I hope she will. She deserves to. She's just amazing. I thought she really nailed that song ["My Lagan Love"]. I've done it twice before — with Van Morrison and somebody else, I think Sinéad — but this had a different feel, and beautiful it is.
You have some classics on the album, like "Peggy Gordon," but you also have less-known numbers like "Down in the Willow Garden." "Willow Garden" is a gorgeous song. [The melody] comes from an Irish air, a very old Irish song called "The Men of the West," which was [written] during our troubled times …. I tried to bring everything into [Voice], like Stephen Foster's song, which I love, "Hard Times." That one's with Paolo Nutini. A young guy, but, Jesus, he came in, and in two or three takes, it was all there. There's a great Irish/Scottish feel to that song; even though it's Stephen Foster, it's still very much an Irish Gaelic song. I had the pipe band from Limerick come in and play, and I opened up with the children's choir for the Low Anthem song "School Days Over."
What choir was it? You won't believe, but it's my grandson's. His name is Aonghus, and he's 10. It's called Castle Park Choir. The reason I chose that song was because it was what I was taught in school — it's a big favorite. [It's about] a big fair in town, and the child is 10, and the mother won't let him go, because he's too young. She says when you grow up to be 13, she'll let him go. It's a lovely little school song.
A lot of your collaborations are with bands from the United States. Perhaps the reason for this is the T-Bone influence. … One of my favorite groups is the Carolina Chocolate Drops. God almighty, that girl has the voice of an angel. And there is a whole bunch of stuff that they sing that is so Appalachian, so connected to Ireland.
4•1•1
The Chieftains play the Granada Theatre (1214 State St.) on Friday, February 17, at 8 p.m. Call 893-3535 or visit artsandlectures.sa.ucsb.edu for tickets and info.