Columns
Electronic Library
Check It Out
I receive many press releases as a columnist, and I read all of them. However, I can make time to follow up on only a few. A few days back, I received a press release that captured my attention. It read:
"Thinking about giving — or receiving! — a tablet, eBook reader or smart phone this holiday season? The Santa Barbara Public Library System has stuffed the virtual shelves with thousands of eBooks that are compatible with Kindles, Nooks, iPads, iPhones and most other smart phones, tablets and reading devices. Free eBook checkouts are available through the Library's website 24 hours a day, 7 days a week, holidays included!"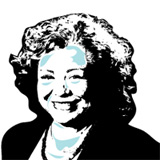 Say what? I never knew this, and if I did, it didn't register as it should have. Or maybe I'm experiencing now what I call red car syndrome: You don't pay attention to red cars until you're planning to get one, and then you see them all over the place. Right? Well, you guessed it. I'm planning to buy an e-reader soon.
With this exciting new notion of the technology available at my literal fingertips, I immediately called Scott Love — Library Services manager at the Central Library — in order to get more information. He explained that there are presently 5,565 ebook titles and 6,005 total copies. For audio books they have 2,866 titles with 3,859 copies. That's not even counting the public domain titles: They have 33,000 of those, primarily classics that have been in publication for so long they are no longer under copyright. With great enthusiasm, Love told me, "The library is adding hundreds of new titles for all ages, and additional copies of the ones in high demand. You should look for these to show up on the library's virtual shelves very soon."
Immediately, I started calculating the books I could devour in a year if I get not only the ebooks, but also audio books to listen to during my commuting times. Although I don't travel far — just 40 to 60 minutes a day round trip — this won't be dead time anymore but a very productive time.
I also found out that these materials have had great success among those who, unlike me, were paying attention and knew about their availability. Scott said that this January, 3,283 audio books were downloaded, a considerable increment from last July when the number was only 1,246. This means that people are getting used to the ebooks at a fast pace.
And, speaking of a fast pace, the download time for the ebooks is pretty much immediate. For audio books it's around five to six minutes — due to the larger-sized files — which is still nothing. Talk about immediate gratification!
"People are excited!" Scott told me. "They wish there were more books available, and believe me, we are buying titles as fast as we can."
The best part about the ebooks and the audio books is that we don't have to return them. We have them for 21 days, and after that, the book will disappear from our gadget. If we were not done yet, we can place a hold on it to get it again. And, we can have up to six ebooks or audio books out at a time.
If you're interested in how this works, here is some background information: OverDrive is the company that links the library catalog and hosts the materials. It's also the one that offers the media application called OverDrive Media Console that one needs to be able to read the ebooks. This company's semi-truck tours the nation visiting those who use their product to teach the public how to use it. The Santa Barbara Central Library has two staff members ready to help you navigate the product. Call for an appointment at (805) 564-5604, or go to sbplibrary.org for videos and handouts that will guide you step by step.
Knowing what I know now, I am even more ready to purchase an e-reader and get into finally reading and hearing all the books waiting on my growing list.
Now the question is, what kind of e-reader should I get?