Arts & Entertainment
Surfer Blood at Velvet Jones
Wild Ones and Dead Meat Open Show on Thursday, February 23
Velvet Jones was certainly the place to be last Thursday evening for a tasty, if not slightly mismatched, three-course meal of assorted rock. First up, Dead Meat treated early arrivals to a set of power-trio jams dirtier than your roommate's laundry. Fueled by the off-kilter rhythms and discordant melodies of tunes like "Everybody's Cool," they set the stage for a slightly faster tempo, which was delivered in the hands of Portland's Wild Ones.
Despite their generic name, the five-piece successfully bumped up the tempo with a unique flavor of dance-ready numbers, aided mostly by rhythmic keyboards and solid vocal melodies. As an entity unto themselves, Wild Ones certainly brought a new energy to the floor, but as a transition band, their genial dance-rock may have left folks ill-prepared for the noise that lay ahead.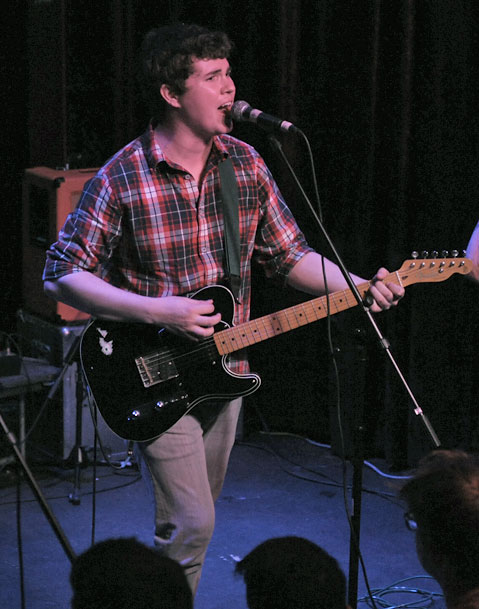 Grinning as they manned their battle stations, the four Floridians that make up Surfer Blood began at a seemingly postured pace with "Floating Vibes." It wasn't until mid set that posterity was abandoned with the help of their latest single, "Miranda." As their eagerly anticipated follow-up to 2010's Astro Coast looms on the horizon, Surfer Blood built their momentum around a clever mix of old and new, but halfway through, frontman John Paul Pitts's normally tempered voice gave way to ecstatic screams with heavier, harmony-laden tunes like "Twin Peaks." The night eventually came to a head with their flagship jam "Swim," followed by the new "Casper" and a brief encore, before packing it up to set sail for new waters.