Outdoors
Protecting Los Padres Wilderness — and Dirt Bikes?
Rep. Elton Gallegly Proposes 63,000 Acres New Wilderness, 65,000 Acres New Off-Roading Areas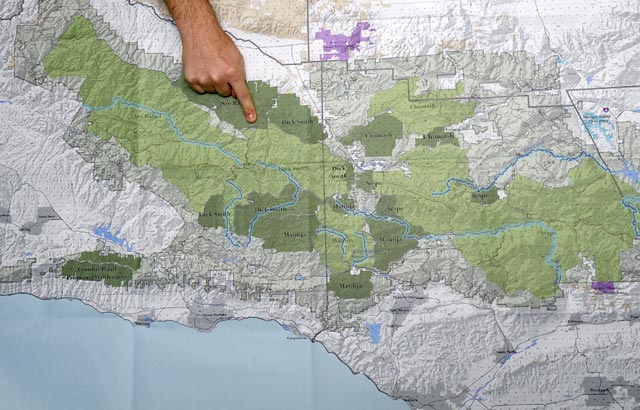 Expanding the federally designated wilderness areas of the Los Padres National Forest is a plan that's been in the works for a couple years, spearheaded primarily by a handful of conservation-minded organizations but shepherded under the umbrella of conservative Congressman Elton Gallegly, the longstanding Republican from Ventura County whose district includes most of the forest. On Wednesday afternoon, Gallegly unveiled his grand plan for the Los Padres to Congress, but it's probably not what the original proponents exactly had in mind.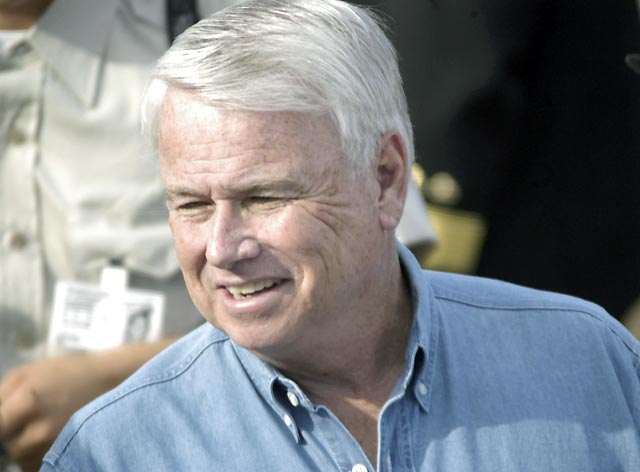 In addition to expanding wilderness by 63,500 acres, adding 89 miles of "wild and scenic" waterways, and tossing in the nearly 19,000-acre Condor Ridge area along West Camino Cielo as a specially listed "scenic area," the Los Padres Conservation and Recreation Act of 2012 also features more than 65,000 acres of new off-road vehicle riding zones and would open 69 miles of long-closed and remote roads to public access. As well, Gallegly's bill would swap 440 acres of forest-owned land around Lake Piru to the regional water district in exchange fro 340 acres of less pristine land, a controversial deal that's been debated for years.
"The Los Padres Conservation and Recreation Act will preserve the forest for future generations and enhance the outstanding recreational, ecological, scenic, archaeological, cultural, historic, and other resources of the forest," said Gallegly's office on Wednesday in an email. "It will preserve all forest activities and no one will lose access to the forest."
As to the provisions for off-roading, Gallegly's office wrote, "The act aims to enhance and expand the off-highway vehicle experience by reopening trails within the forest and providing permanent access through two newly created OHV areas." Additionally, Gallegly's office pointed out that the bill:
• mandates that there be no net loss of recreational, including motorized, opportunities;
• encourages the Forest Service to work with private groups to maintain, repair, and construct trails;
• and allows for fire-suppression activities in the wilderness areas, including the pre-burns as well as the use of chainsaws, bulldozers, and other machines.
"The act will enhance the Los Padres National Forest for all users of all kinds into the future," the email concluded.
One of the original pushers for more wilderness was Los Padres ForestWatch, and on Wednesday, the organization's comments were carefully chosen. "While these wilderness provisions are a good step towards permanently protecting some of the last remaining undeveloped wild places in our local backcountry, we have serious concerns about other provisions tacked onto this bill that would significantly degrade the Los Padres National Forest and outdoor recreation experiences for thousands of visitors to the forest each year," said executive director Jeff Kuyper in a statement. "ForestWatch is committed to working with members of Congress to make improvements to this bill so that it better fulfills the vision set forth in the 1964 Wilderness Act to 'secure for the American people of present and future generations the benefits of an enduring resource of wilderness.'"
One of Kuyper's partners in the push for more wilderness was the California Wilderness Coalition, and their representative Laurel Williams seemed more enthused by the news. "We're thrilled!" said Williams in a statement. "We're so grateful for all of the effort Mr. Gallegly and his staff have put into crafting this bill. These areas are wonderful places to hike, camp, and if you're lucky, you might even see a California condor!" On the phone, Williams was equally excited. "We certainly do have concerns about some of the provisions, but we're ecstatic about the wilderness," she said, noting that her organization has been working on the bill for a couple years. "It's definitely the product of many years of sweat and toil, but today is a big day as far as we're concerned."
If anything, Gallegly's bill — which next goes to the House of Representative's Natural Resources Committee, but no one knows when — shows an attempt to reach out to all sorts of forest users, from those who love revving their engines through beautiful terrain to those who prefer a silent walk in the woods. It's likely that the Congressman, who is bowing out at the end of 2012 after a quarter-century in office, sees this as his enduring legacy as a lawmaker. Whether the distinct factions of forest users can agree that this is a mutually beneficial way to move the Los Padres into the future remains to be seen.