News
UCSB Student Faces Deportation
Cindy Reyna Convicted of DUI and Turned Over to Federal Authorities
An undocumented UCSB student may be deported after she was arrested and convicted of driving under the influence late last month. Cindy Reyna, 23, was booked into Santa Barbara County Jail on February 22 and passed to the custody of U.S. Immigration and Customs Enforcement (ICE) officials on February 29. A DREAM Act-eligible student, Reyna moved to the country with her family in February 2004 on a six-month visitor's visa. She's now a UCSB senior majoring in communications and linguistics and is a part-time model.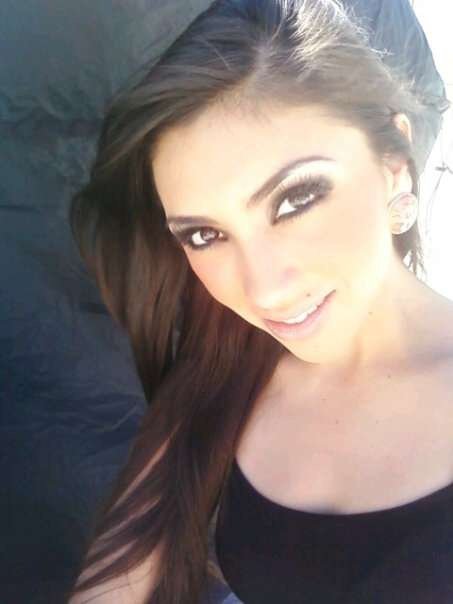 An online petition set up two days ago by Reyna's friends and classmates directed at two ICE officials to stop her deportation had nearly 9,000 signatures by Thursday afternoon. "Cindy is a young, ambitious, and hardworking student who came to the U.S. at the age of 15 on a visa from Guatemala," the statement reads. "Her father, a U.S. citizen, tried to petition citizenship for Cindy, but while pursuing her college career she aged out of the broken immigration system. … Cindy is not a criminal; she is a student, a hardworking individual, a member of the community, and a potential college graduate."
Her supporters point out that Homeland Security Secretary Janet Napolitano recently stated that young immigrants eligible for possible DREAM Act benefits are not a deportation priority. The federal DREAM Act, which was voted down in the Senate last year but may be revisited by Congress in 2013, would allow illegal immigrants who entered the U.S. before they were 16 years old to earn an opportunity for citizenship if they graduate from high school, go to college or enroll in the military, and stay out of trouble.
According to an ICE spokesperson, Reyna was released from a Camarillo holding center under an "alternatives to detention program" and is required to regularly report to the federal agency before her upcoming hearing in front of an immigration judge. Reyna's blood-alcohol level was above 0.08 percent at the time of her arrest, authorities said. "It will be up to the immigration judge to determine whether Ms. Reyna has a legal basis to remain in the United States," the spokesperson explained.
Drew Sugars, Santa Barbara Sheriff's Department spokesperson, said ICE agents arrive at the County Jail approximately three times a week, sometimes to pick up detainees, sometimes to interface with county law enforcement officials. It's "not uncommon" for them to take jail inmates into federal custody, he said. Total numbers of recent pickups were not immediately available. The fingerprints of all County Jail inmates are sent to ICE when the detainees are processed. The federal agency can then request the jail to put a no-bail immigration hold on certain inmates who may be in the country illegally.
Another undocumented UCSB student, who was the subject of a November 2010 story in The Santa Barbara Independent, estimated there were approximately 250 undocumented students enrolled in UCSB at the time. (Other sources, however, say that number is closer to 80.) The UC Office of the President predicts there were around 600 undocumented students enrolled in the 10-campus statewide system for the 2010-2011 school year.
UCSB Chancellor Henry T. Yang wrote a letter on Reyna's behalf to ICE officials asking for her release, and he said he's working with Representative Lois Capps on the issue. "I am asking that you look deeply into the circumstances of this young woman's academic career and her life journey to this point," said Yang in the letter, "to carefully consider her desire to pursue citizenship, and to envision the contributions she is making, and will continue to make, to our community. I unequivocally support her release from detention to complete her studies and to pursue her citizenship petition."