Outdoors
More Wilderness and Off-Roading?
Outgoing Rep. Elton Gallegly Proposes Expanding Conservation and Recreation in Los Padres National Forest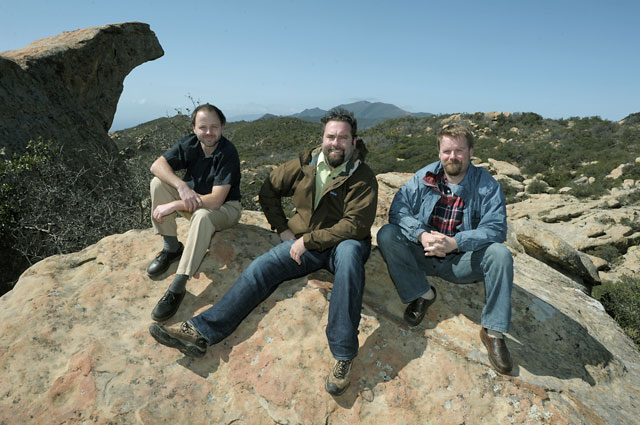 Is the Los Padres National Forest a place for peaceful walks through the silent wilderness or for exciting exploration on the back of dirt bikes?
U.S. Representative Elton Gallegly believes the answer is a little bit of both, and he introduced a bill last week to make permanent that vision for the nearly two-million-acre landscape, which stretches from Los Angeles County up through Big Sur and includes all of Santa Barbara County's backcountry as well as the mountains above the South Coast. Three years in the making, the bill is clearly a legacy-minded endeavor for the outgoing congressmember, who's spending his last year in office after nearly a quarter-century of representing Ventura and parts of Santa Barbara County. But by trying to appease the traditionally opposed interests of environmentalists and off-road enthusiasts, his grand plan is already caught in a swarm of debate, and its chances of passing before his term is done in December are uncertain.
As proposed, the Los Padres Conservation and Recreation Act of 2012 would expand the protected wilderness areas by 63,500 acres, add 89 miles of "wild and scenic" waterways, and create the nearly 19,000-acre Condor Ridge area along West Camino Cielo as a specially listed "scenic area" while simultaneously designating 65,000 acres as special off-road vehicle zones in the Ballinger Canyon and Mt. Pinos areas and opening 69 miles of currently closed roads — many of which are just over the mountains from Santa Barbara — to motorized access. On top of that, Gallegly's bill would swap 440 acres of forest-owned land around Lake Piru to the regional water district in exchange for 340 acres of reportedly less pristine land, a deal that's been debated and shot down for years.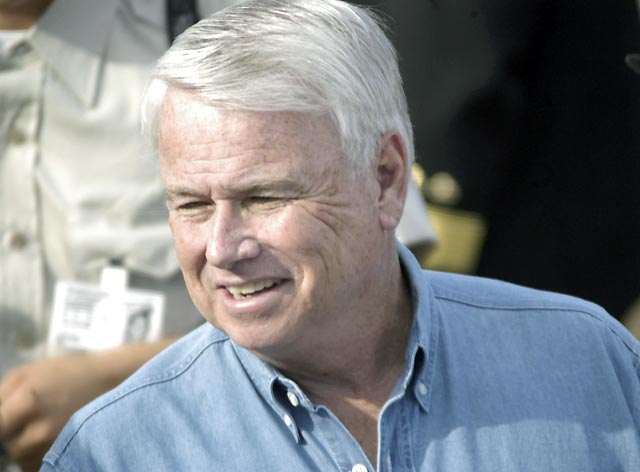 "[The bill] will preserve all forest activities and no one will lose access to the forest," explained an email from Gallegly's office last Wednesday, just hours after he introduced the legislation. While he didn't respond to this newspaper's requests for an interview, Gallegly did admit to the Ventura County Star, "To ensure everyone's interests were protected, compromises had to be made."
Those compromises are particularly irking the environmental community, including longtime Los Padres hiker Alan Coles, who said, "I've never seen a wilderness bill with so much anti-wilderness language before." Though he's a ranking member of the Sierra Club, Coles was speaking for himself, as the organization — like many other conservation-minded groups — is caught in a crossroads by Gallegly's proposal.
In a particularly tight spot is Los Padres ForestWatch, which initially proposed 200,000 acres of new wilderness along with a coalition of three other groups. "It's a mixed bag," said Jeff Kuyper, executive director of the conservation group, who thought the 63,000 acres of wilderness are a "step in the right direction," but that the off-road provisions — especially the opening of old roads that would bring the rumble of engines closer to the existing wilderness areas — "would degrade the forest and detract from the outdoor recreational experience." He explained, "That's what we have to figure out, and that's what the public needs to determine: What's an appropriate trade-off for more wilderness areas? Is it opening some areas to motorized use? And how much is too much?"
ForestWatch has drawn some criticism in recent years for spearheading this push, in part because other recreational users say that trails will disappear with more protected wilderness, as the designation blocks the use of mechanized equipment, including chainsaws and other maintenance tools, unless a special permit is not required. (Those worried about wildfire prevention had their concerns alleviated by Gallegly's proposal, which would allow all forms of firefighting to easily persist.) Others said that ForestWatch was making a deal with the devil, as Gallegly's never been too friendly to conservation interests, and they've said that this bill confirms those nightmares.
Finally faced with this bill, Kuyper responded, "Certainly, there are provisions in the bill we find objectionable that we didn't anticipate were going to be in the wilderness legislation." But he isn't prepared to say his efforts have been worthless. "It's hard at this point to say whether we would do it again," he explained. "The process hasn't played itself through yet. This is just the first step. … If it starts moving forward, we're going to be there every step of the way to improve the bill as best we can and get these damaging provisions removed."
"We certainly do have concerns about some of the provisions, but we're ecstatic about the wilderness," said a "thrilled" Laurel Williams of the California Wilderness Coalition.
The other out-of-town groups that teamed with ForestWatch to push this wilderness vision, however, were noticeably more excited last week. "We certainly do have concerns about some of the provisions, but we're ecstatic about the wilderness," said a "thrilled" Laurel Williams of the California Wilderness Coalition. "It's definitely the product of many years of sweat and toil, but today is a big day as far as we're concerned."
The off-roading community, meanwhile, was quite pleased, as well. "We're hopeful that it will pass," said Bruce Boring of Tri-County Dual Sport, who has been riding dirt bikes through the Los Padres for 30 or so years and worked with Gallegly on the bill. "We feel we've reached a pretty good balance between adding more wilderness and preserving areas we like to access now."
Echoing concerns raised by many others from multiple user groups, Boring said that wilderness designations can be limiting for the elderly, disabled, or simply those who aren't able to walk many miles into the forest. "I'd say that a large percentage of the population is not physically capable of hiking miles into the backcountry," said Boring. "You can't suck everything that's not developed and turn it into wilderness. It's not fair to the rest."
In describing the proposed roads and off-road areas, he explained that the Ballinger Canyon and Mt. Pinos zones are already almost entirely open to off-roading and that Gallegly's bill would just make that permanent. He also dismissed the complaint that loud engines zooming nearby would ruin the wilderness, explaining, "Whatever happens outside the wilderness happens outside the wilderness." As for the opening of roads, Boring was audibly excited by the possibilities that Gallegly's bill offers, as it connects plenty of existing routes and includes a few new trails to explore. He asked, "Why should a 65-year-old grandmother and her grandkids who want to go on a Sunday ride on ATCs be blocked from going down that road to see the wilderness from the outside?"
Politics, of course, will play the real role in whether the Los Padres Conservation and Recreation Act of 2012 will ever see the light of day. Similar proposals by Republicans in recent years have gone nowhere, but Gallegly could call in a seniority favor after so many years in office to start moving it along. The next possible step would be a hearing before the House of Representative's Natural Resources Committee, followed by a vote in the House, and then review by the Democrat-controlled Senate, which has been hostile to any Republican bills recently.
"A lot of language in this bill will raise red flags in the community," — Jeff Kuyper
While he saw a lot of support for a "clean" wilderness bill, Kuyper's not so sure that this more complicated proposal would still garner that broad public support. "A lot of language in this bill will raise red flags in the community," he said. "Whether a bill can be passed that doesn't have broad community support, who knows?"
If nothing happens by the end of the year, the bill will be dead. Due to redistricting, the bulk of the Los Padres National Forest will fall under the new 23rd Congressional district, which Rep. Lois Capps has served for years and is running for reelection this November to continue doing so. As it stands, Capps is playing safe with this issue, explaining that she appreciates Gallegly's efforts while being sure not to anger either constituency.
"We've learned all too well that without action, California's wilderness lands and natural resources will diminish with every year that passes," Capps explained in a brief statement, avoiding the off-road elements entirely. "We cannot let this happen, and that's why I look forward to working with Mr. Gallegly and other members from the California congressional delegation to ensure this legislation preserves the ecologically valuable lands and waters in the Los Padres for future generations to enjoy."
If the bill does die, all sides plan to start lobbying Capps or her successor immediately for a new bill. Said Kuyper, "Whoever our congressional representative is next year, we're certainly going to continue this discussion with them." As to whether a Democrat like Capps would support the off-roading elements as much as Gallegly has, Boring explained, "We hope so. We're sure going to make the argument if she doesn't."