Sports
Samantha Wopat Dies in Stanford Hospital
Dos Pueblos Graduate and Stanford University Volleyball Player Suffered Medical Emergency
Samantha "Sam" Wopat, one of the twin sisters who powered the Dos Pueblos High girls volleyball team to a CIF championship, died Sunday, March 25, eight days after she was admitted to the intensive care unit at Stanford Hospital. Wopat, 19, was a sophomore student-athlete at Stanford University. She was hospitalized after a medical emergency at her campus residence, according to a Stanford press release.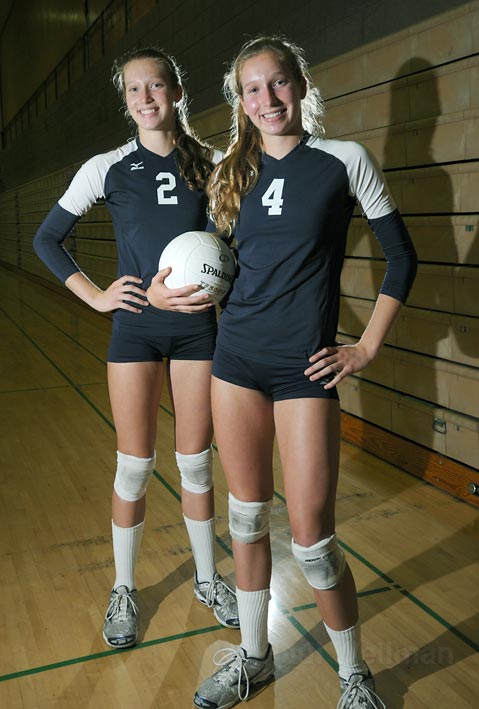 Sam Wopat and her twin sister, Carly, were teammates on the Stanford women's volleyball team. At Dos Pueblos, they participated in track and field as well as volleyball. They led the Chargers to a 32-3 record and the CIF 1A title in 2009. They shared the school's "Top Female Athlete" award upon their graduation in 2010, and they also excelled academically as members of the DP Engineering Academy. Both went to Stanford on scholarships.
"The Dos Pueblos family is heartbroken over the passing of Sam Wopat," said Dan Feldhaus, the high school athletic director. "She was a great athlete, a great person, and a role model. Our sympathies go out to the Wopat family."
A 6'1" outside hitter, Sam Wopat appeared in 25 volleyball sets as a Stanford sophomore and averaged 1.16 kills per set. As a freshman, she saw action in 11 sets and registered a .571 hitting percentage.
"She was an integral member of the Stanford Athletics family and a tremendous student and athlete," said Bob Bowlsby, Stanford's director of athletics. "On behalf of our administration, coaches, and students I extend my condolences to Sam's siblings, parents, relatives, and friends. Stanford University and the women's volleyball program have lost a wonderful young woman."
From 2006 through 2008, Wopat was a member of Junior Olympic teams; in 2009, she competed in the World Youth Championships as a member of the U.S. team; and in 2010 she was a member of the U.S. Women's Junior National Team.
Besides her sister Carly, Sam Wopat is survived by her parents, Ron and Kathy Wopat of Goleta, and two younger brothers, Jackson and Eli.
Kathy Wopat sent an email message to friends last week while Sam was in the ICU: "It has been a great comfort to our family and we are forever grateful for the generosity of our loved ones, friends, our Stanford family, and the volleyball community. We have seen pictures of the prayers trees and the candle vigil held under the stars at the [Santa Barbara] Mission. We can feel the love and prayers carried in the wind and sweet sunshine as it spills into Sam's room each day."