Columns
Eucalyptus Removal Kerfuffle
Citing Safety Concerns, Isla Vista Recreation and Park District Yanks Six Trees
Eucalyptus trees are a common feature in the California landscape. They are picturesque and ubiquitous. The yearly Monarch influx in Ellwood is made possible by a grove of these types of trees. However, there can be issues raised by this nonnative species.
In the Isla Vista area, there are a variety of locations you can find cucalyptus trees, including in some of the parks, along Camino Majorca, and in the Camino Corto Open Space. Some of the trees are on Santa Barbara County property, others on UCSB's land, and some under the Isla Vista Recreation and Park District (IVRPD) jurisdiction.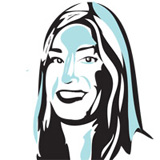 Last month, on March 13, the IVPRD had to address a safety issue involving these types of trees in Children's Park. According to an IVRPD report, a huge bough from a eucalyptus tree fell and dented the front of a park supervisor's vehicle, a John Deere Gator. According to Jeff Lindgren, IVRPD general manager, the bough was 12 inches in diameter. Luckily, no one was hurt. "A few seconds difference, and it might have changed things," he said.
Children's Park is the location of an after-school program and is a popular spot for kids. With this in mind, the IVRPD representatives asked for an arborist's input. Lindgren said that the arborist recommended the removal of the tree. Due to safety concerns, another five were tagged for removal as well. "It's too unpredictable to have eucalyptus trees in parks where we have after-school programs," Lindgren said.
Some residents, however, were alarmed. They wrote emails and contacted the IVRPD. They didn't see the need for the trees' removal.
The IVRPD isn't the only California agency looking into removing eucalyptus trees. In the IVRPD report on this issue, there are a list of areas and instances in which these types of trees caused injury or death. Newport Beach is being sued by the parents of a woman who died when her car was hit by a eucalyptus branch. Corona Del Mar is removing 33 trees due to safety concerns. Larkspur is doing the same. There is an article about a Palo Alto man who missed being hit by a large tree bough by inches while taking a walk in the park. These trees are nicknamed the "widow makers" for a reason.
In addition to posing safety concerns, eucalyptus trees pose a fire danger. The tree bark that piles up underneath the trees, the oil content of the leaves, and the close proximity between trees in a grove can make fires a real threat. In 1991, a fire in Oakland was fueled in large part by eucalyptus trees and litter.
What to do about these trees will be an ongoing discussion. Lindgren said that an arborist is going to write a report about the other eucalyptus trees under the IVRPD's jurisdiction. Once this report is complete, the board will decide on what action to take.
Whatever happens, there will be people for and against removing this Australian native. This will be another chapter in the eucalyptuses' turbulent history.
Editor's Note: The originally posted version of this story erroneously stated that the Environmental Defense Center called to inquire into this matter and offered to donate trees to replace the eucalyptus. The EDC did no such thing, said spokesperson David Landecker. "A clerk in our office took a call from someone (unknown) about this issue, and we referred them to Growing Solutions," Landecker said. "That was our entire involvement in the 'kerfuffle.'"