This weekend is dense with dance events, and though they range across genres, what they share in common is the spirit of celebration. Read on to find the perfect dance party for your crew.
1. Santa Barbara Dance Alliance's BASH: One of Santa Barbara's favorite annual performances, BASH is a cross-genre concert that celebrates our talented community members. Here you'll find more than 80 dedicated ballroom, aerial, swing, salsa, and hip-hop artists shaking their stuff to the whoops of an enthusiastic audience. Catch the action on Friday, April 13, or Saturday, April 14, from 8-10pm at the Lobero Theatre (33 E. Canon Perdido St.). Stick around on closing night for the on-stage dance party — refreshments will be served, and DJ Mike Loeza doesn't stop spinning 'til midnight. Call 963-0761 or visit lobero.com.
2. State Street Ballet's Grand Finale: SSB Artistic Director Rodney Gustafson is in a festive mood as his company reaches its 16th year in Santa Barbara. To celebrate, the company presents its Grand Finale to the season on Friday April 13, at 7:30 p.m. at the Granada Theatre (1214 State St.). The evening includes excerpts from the company's repertory, ranging from the utterly classical "La Sylphide" to the more contemporary "Sinatra" and "Tango Rain." But this is more than just a dance concert; L.A.-based comedian Wendy Liebman — who recently appeared on The Tonight Show — will emcee the evening, while patron ticket holders can enjoy champagne and dessert during a private artist reception. Call 899-2222 or visit granadasb.org.
3. Imago Theatre's ZooZoo: For the younger dance lovers among us, Imago Theatre's ZooZoo is the show to catch this weekend. On Sunday, April 15, at UCSB's Campbell Hall, performers will morph into dinosaurs, frogs, anteaters, penguins, and more in a wordless production that blends original music, acrobatics, and dance. Expect physical comedy and some very inspired costumes. Family Fun Series ticket holders can come at 2 p.m. for a pre-show ice cream social, as well as balloons and face painting. The performance kicks off at 3 p.m. Call 893-3535 or visit artsandlectures.sa.ucsb.edu.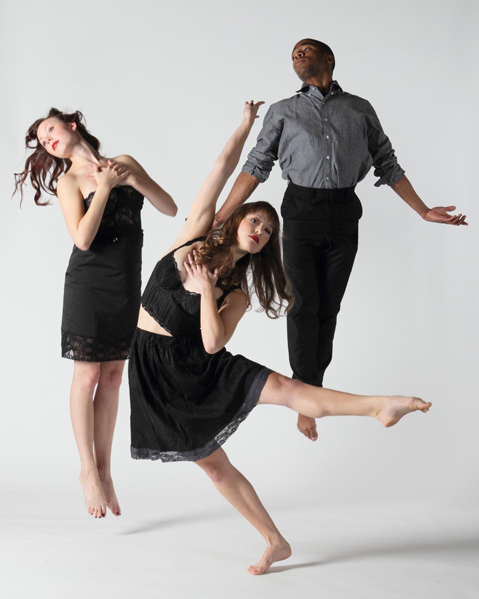 4. UCSB Dance Department's UNBOUND confessions : UCSB's dance department's annual spring concert takes place Thursday-Saturday, April 12-14, at 8 p.m. and Sunday, April 15 at 2 p.m. at UCSB's Hatlen Theater. Titled UNBOUND confessions, this year's show features work by advanced student choreographers alongside work by guest artist Austin McCormick. Under the direction of Christina McCarthy, these undergraduate dancers will explore such themes as vulnerability, secrecy, imprisonment, and romance. Come celebrate the next generation of professional dance artists; who knows — you might even get invited to the cast party. Call 893-3022 or visit www.theaterdance.ucsb.edu.