Capitol Letters
Birth and Taxes
Maldonado Hit with IRS Beef as GOP Leaders Face Worst Case in Senate Race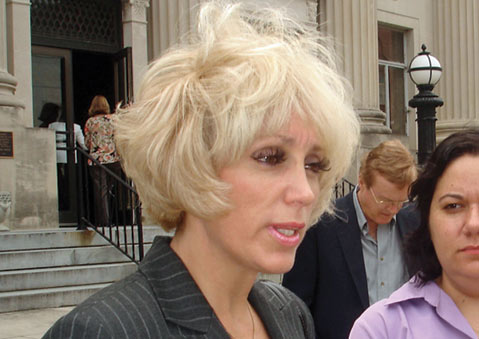 DEPT. OF UNINTENDED CONSEQUENCES: California Republicans are aghast at the distinct possibility that the GOP could be represented in the state's 2012 U.S. Senate race by "birther queen" Orly Taitz.
While Senator Dianne Feinstein is a virtual shoo-in for reelection, the state's new "top two" primary rules have helped attract a field of 23 obscure challengers, among whom the controversial Orange County attorney/dentist/Obama-birth-certificate denier appears best known.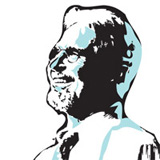 Taitz, whose relentless crusade in the courts and on cable TV to prove President Barack Obama was not born in the U.S. has made her a laughingstock in most political circles, is one of 14 Republicans on the June 5 primary ballot. Besides Feinstein, there are five other Democrats, one representative each of the American Independent and Libertarian parties and two Peace and Freedom contenders. No word yet on the partridge in a pear tree.
Although to date there has been no reliable, independent polling published, the Orange County Register has reported that a survey of Republican voters by other GOP wannabes showed Taitz running first among challengers, with 19 percent.
The Republican Party last month endorsed nonprofit executive Elizabeth Emken as its sacrificial lamb in the race, but she registered only 2 percent in the poll.
Emken, a Bay Area advocate for autistic children, is campaigning around the state and has assembled a list of endorsements from key GOP officeholders, such as Representative Kevin McCarthy of Kern County, the House Republican whip. One key test of her viability will be the amount of money she shows on her April 15 contribution reports.
For now, Republican leaders are counting on the sample ballots sent to voters, which will identify her as the official GOP-backed candidate to head off the Taitz scenario, which would generate mockery for the party across the nation.
"We're aware [Taitz] has name ID," state Republican chair Tom Del Beccaro said in an interview, bravely. "We think the party's endorsement will carry the day."
TAXING TIMES: Connoisseurs of the art of political spin were dazzled by the campaigns of both Representative Lois Capps and Abel Maldonado for their recent creative framings of a flap over the Republican challenger's embarrassing tax problems.
Maldo is being dinged by the IRS, which claims he owes $470,000 in a dispute over deductions and depreciation schedules (i.e., for tax purposes, is a "cooling facility" a building or refrigeration equipment? Uhh …) for his family's Santa Maria farming business, Agro-Jal Farming Enterprises.
The Democratic Congressional Campaign Committee trumpeted the controversy after Michael Doyle, Washington correspondent for McClatchy Newspapers, broke the story based on documents in U.S. Tax Court.
Maldonado disputes the IRS claim, insists that any filing mistakes were made in good faith, and affirms that he'll pay anything that's due once the matter's resolved; he also promptly announced that he's quitting the family business, which previously proved troublesome in 2010, shortly after he was appointed lieutenant governor, when it forked over $111,146 to the IRS after a lien was slapped on the operation.
The GOP contender further provided a nice display of political jujitsu by portraying the event as a splendid illustration of why he should be elected: "We have 72,000 pages of tax laws, and everybody interprets them differently," he told The Santa Barbara Independent. "I hope this incident helps educate people on how our tax code needs to be simplified so employers can focus on job creation."
Not to be outdone in the fake-umbrage department, Capps flack Jeff Millman responded, "It's disappointing that Abel Maldonado refuses to pay his own taxes yet sticks the rest of us with the largest tax increase in California history" — a reference to Maldo casting the decisive vote for a 2009 budget that raised taxes, failing to mention that (a) Maldonado earned the lasting enmity of his own party with the move and (b) every Democrat in California supported the plan.
Despite her new embrace of a tax stance favored by right-wing Republicans, however, Capps is now ranked the 85th most liberal member of the House of Representatives, according to an annual study by National Journal of more than 100 votes taken by Congress and broken down along ideological lines. Looked at another way, she's the 334th most conservative of 435 members.
Largest tax increase in California history, indeed.