Arts & Entertainment
Happy Record Store Day
S.B.'s Independent Music Retailers Celebrate with Limited Releases, Events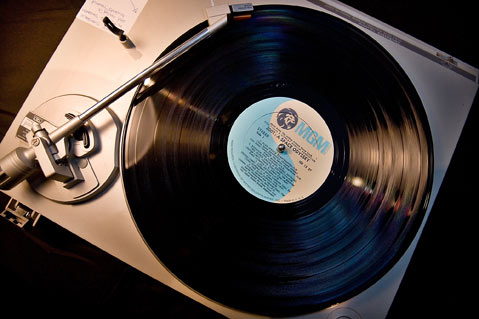 "There's nothing as glamorous to me as a record store," said Paul McCartney, and, well, who are we to argue with a Beatle. Despite the rapid growth of Web-based music stores like iTunes and Amazon, and the growing preponderance of online music libraries like Spotify and Pandora, there is truly nothing that compares to a good ole trip to the record shop. And it was with that very idea in mind that Record Store Day (RSD) was born.
Back in 2007, a group of like-minded music lovers joined forces to create a celebration of and for independent music stores, along with the artists, labels, and fans that support them. Nowadays, the annual event — celebrated on the third Saturday of every April — brings everything from limited edition vinyl and CD releases to guest appearances and in-store performances at independently owned stores across the country. In Santa Barbara, music lovers can cash in on the RSD action at two spots: Warbler Records & Goods (131 E. De la Guerra St.) and Just Play Music (619 State St.), both of which will be stocking special releases in honor of the holiday.
And because there's no one who knows more about vinyl than your neighborhood record shop owner, we asked the experts about what to keep an eye out for. Warbler's Kurt Legler cites Animal Collective's Transverse Temporal Gyrus 12-inch, along with singles from Captain Beefheart and a special edition of Tinariwen's new LP as his RSD must-haves, while Just Play's Chris Seibert lists a live Iggy and The Stooges LP and a seven-inch of new Beach House cuts among his picks. In short, there are goodies for every type of music fan, proving that the only thing more glam than a record store is a record store filled with bonus material.
The Record Store Day fun kicks off on Saturday, April 21. Warbler Records & Goods will be open 10 a.m.-6:30 p.m., and S.B. indie rockers The Wools will play a live set at 4 p.m. Call 845-5862. Just Play Music will be open 10 a.m.-11 p.m. Call 963-8677.