Positively State Street
Beck, Devendra Banhart Team Up to Take on the Bowl
L.A.'s Reigning Alt-Rocker Makes an S.B. Stop on Thursday, May 24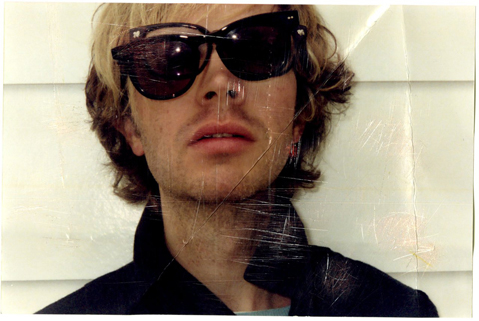 PERFECT STRANGERS: It's a match made in rock 'n' roll heaven. Or, at least, that little corner of rock 'n' roll heaven that houses all the slightly off-kilter types. This Thursday night, the Santa Barbara Bowl plays host to a standalone show featuring '90s alt-rock deity Beck alongside opener—and freak folk power player—Devendra Banhart. The show is part of Beck's short four-date trek to this year's Sasquatch Festival in Quincy, Washington, which will find the Los Angeleno sharing stage time with everyone from Jack White, Tenacious D, and Bon Iver to James Murphy, Beirut, and The Shins.
Since releasing Mellow Gold way back in 1994, Beck has not only secured himself a spot at the forefront of the global music scene; he's managed to stay relevant throughout. Musically, his is a palette that's both wide-reaching and boldly colored. 1996's Odelay found him blurring the lines between Nirvana's slacker rock and hip-hop. In 1999, his Midnite Vultures delivered a whacked-out mix of '70s funk and outsider music. And in 2002, Sea Change made a solid bid for the most tear-jerking heartbreak record of the decade.
As a West Coaster, though, Beck's impact is far bigger than the sum of his 11 albums. Born and raised in Los Angeles, he's spent the majority of his career paying homage to the city he calls home. Individually, his records pull influence from all over the City of Angels, whether it be via East L.A.'s predominantly Hispanic communities (see 2005's Guero) or the city's still-thriving hip-hop scene (2006's The Information). Most importantly, though, Beck's catalogue speaks to the melting pot that is Los Angeles, and succeeds because of—and not in spite of—its eclecticism.
As for Banhart, he stands as yet another of the West Coast's peculiar musical gems. Long associated with the so-called "New Weird America" movement that also laid claim to harp chanteuse Joanna Newsom, Banhart's musings are generally acoustic, free-form affairs that pull heavily from the natural world. Musically and aesthetically, he stands as one of the forefathers of the still-burgeoning hippie revival, and one look at Ed Sharpe and his Magnetic Zeros would only further prove the point. Most recently, though, Banhart's been hard at work on album number eight, the long-awaited and as-yet-unnamed follow-up to 2009's What Will We Be. Here's hoping for a sneak peak—and maybe even a collab or two.
Tickets to see Beck and Banhart live at the Santa Barbara Bowl on Thursday, May 24, at 7 p.m. are available by calling 962-7411 or visiting sbbowl.com.
ALSO THIS WEEK: New Noise Santa Barbara is pulling out all the stops. In addition to Ceremony's must-see stop at Velvet Jones on May 28 (see page 65), the nonprofit is playing host to a bevy of touring bands this week. On Friday, May 25, they bring hip-hop and electro-deejays Star Slinger and The Hood Internet to Velvet Jones for a night's worth of incessant and undoubtedly floor-shaking beats. The following eve, head over to Muddy Waters Café (508 E. Haley St.) for an all-ages show with synth-happy alt-rockers Barcelona and openers Terraplane. For tickets and info for both shows, visit newnoisesb.org.
And on Friday, May 25, S.B.'s Howlin' Woods team up with Nevada road warriors Buster Blue for a night of boot stompin' and head noddin' at Muddy Waters. For those who have yet to catch Buster Blue's set live, they're a force to be reckoned with, delivering a lively and no-holds-barred take on the Americana genre by injecting hints of call and response into their chain-gang-inspired dirges. It's the kind of swelling, sing-your-heart-out music that commands your attention, and, after one listen, will surely capture your heart. The show starts at 8 p.m. For info, call 966-9328.