Bottles & Barrels
Santa Barbara Wines: Big in Beijing
S.B. County Vintners Start Exporting Wines to China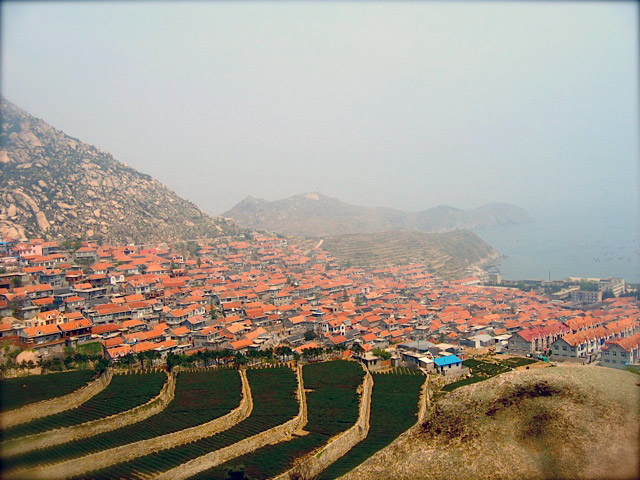 When JiaMin Liang Dierberg was a little girl in Shanghai, no one imagined that Western indulgences would become a daily part of Chinese life. "When I grew up," she explained, "I seriously never even dreamed about getting on a plane."
Today, though, there are luxury shops everywhere, Ferraris and Lamborghinis cruising the streets, Gucci bags in hands, Rolex watches on wrists. "Brands that you only see in L.A. and New York, they have in the smaller cities," said the 40-year-old. "You can't recognize China anymore."
China's newfound tastes pair nicely with a growing love for fine wine, and that's why Dierberg returns to her homeland a couple of times each year: She's the daughter-in-law of Jim and Mary Dierberg, the owners of Santa Barbara County's Starlane and Dierberg Vineyards, and represents those brands as the Asia-Pacific sales director. "It's a huge market," explained JiaMin. "It's just growing unbelievably. The wine just flows to China and Hong Kong from all over the world."
Until recently, the Chinese who could afford the good stuff opted for mostly French wines, but their attention is increasingly turning to California. Santa Barbara County — which has long enjoyed strong sales in Japan as well as increasing sales in other parts of Asia — is just now starting to tap in, and the bottles have been flying off the shelves, despite being nearly twice the price of what they cost here, thanks to a 48.5 percent import tax. According to the latest figures from The Wine Institute, American wine exports — of which 90 percent are Californian — enjoyed 42 percent growth in China last year, fetching $62 million total, and Fortune Magazine estimates that the Chinese wine consumption is growing by 70 percent annually, with imports expected to be 40 percent of that within the next five years. In short, the smog-choked Chinese skies are the limit.
As a native Chinese speaker, Dierberg — who moved to the United States in 1998 after attending college in Japan — had a leg up on the competition and started selling wine there in 2008. The Dierberg family now ships about 20 percent of its annual 30,000 cases of wine to Asia, with China consuming a big chunk of that. "I can't keep up with the demand," she explained, noting that the Starlane cabernet sauvignon is most popular. "This year, we have to go through three vintages."
Jim Fiolek, the executive director of the Santa Barbara County Vintners Association, has tried to open winemakers' eyes to the potential by hosting sales seminars and establishing connections to Chinese consumer organizations, but estimates that only around a dozen of the association's more than 150 members actively sell to China today. "Producing world-class wines in Santa Barbara County is only half of the equation," said Fiolek. "Making them available to the world balances the equation."
Chinese Palates
In China, wine is traditionally mixed with Coca-Cola or 7-Up, and then usually downed with tastebud-skipping speed as a sign of mutual respect. "It's all about gan bei! — bottoms up! — and chugging the whole thing down," said Dierberg, who's seen beer pitchers used as decanters and believes that New World wine is gaining popularity, in part, because it's easier to chug than its tannic Old World cousins. But there's also an emerging class of drinkers who "are starting to develop a palate and learning to appreciate fine wines," said Dierberg, pointing out that Asian meals, where 10 courses are par for the course, are actually great opportunities for trying a variety of wines.
A couple of months ago, after six years of importing pet food to China, Santa Barbara High alum David Sciuto expanded his business by importing Santa Barbara Winery bottles to the coastal city of Qingdao, where he now lives much of the time. They're selling remarkably fast — in part because that red tile-roofed city identifies itself as the Santa Barbara of China — but there is much outreach to be done. "The market is totally undereducated," explained Sciuto, who said that most of the French and Australian wines available tend to be cheaply made and watered down, which is another reason why he wanted to bring his hometown juice to China. "We are not looking to flood the market or stores with California wine, but to slowly teach them why it's better and educate them on the difference."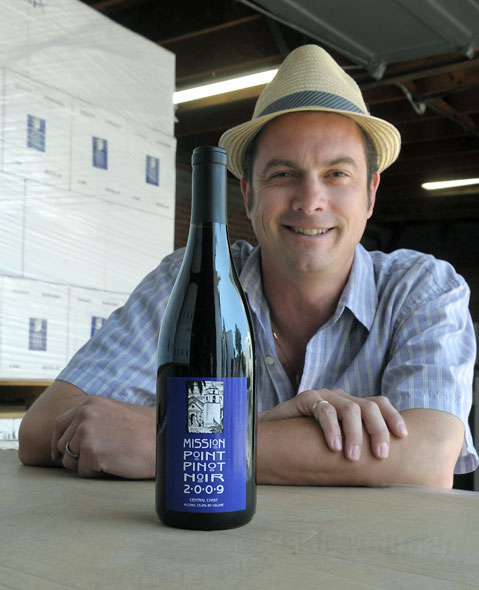 The education goes both ways. When he started distributing wines to China two years ago, Christian Garvin, of Oreana Winery, entertained the romantic vision of bustling outdoor markets where his bottles would be sold from stands with smoked ducks and paper lanterns hanging from the rafters. "Turns out it's not exactly like that," laughed Garvin, whose distributor imports frozen shrimp to Los Angeles and found Oreana while looking to ship something back in the otherwise empty refrigerated containers. "It's mostly in high-end restaurants and hotels. The nouveau riche, they want everything American they can find, whether it's luxury cars or Levis or wines."
Today Garvin sends about 15 percent of his production to China, or about 1,000 cases every two or three months, of both the Oreana and Mission Point labels, usually pinot noir, cabernet, and zinfandel. In April, Garvin welcomed a dozen or so restaurateurs from China to his Funk Zone winery, and seems rather pleased with how it's all working out. "They pay their bills and are very easy to work with," he said. "They know exactly what they want."
Chinese Pitfalls
Though there's money to be made, the path is fraught with pitfalls. "From my office in the Sta. Rita Hills, China appears to be the Wild, Wild West," said Chad Melville, of Melville Winery, who is now selling pinot noir and chardonnay in China. "Crazy shit goes on there."
Like many other wineries in the area, he was approached a handful of times by what he called "skimmers," mostly American opportunists who wanted to bring Melville wines to China but had no experience doing so or any evidence of Chinese connections. In one situation, a very pushy guy kept trying to convince Melville with nonbinding offers, saying, "We're not asking you to get married!" Melville replied, "I'm not sure I even want to date you!"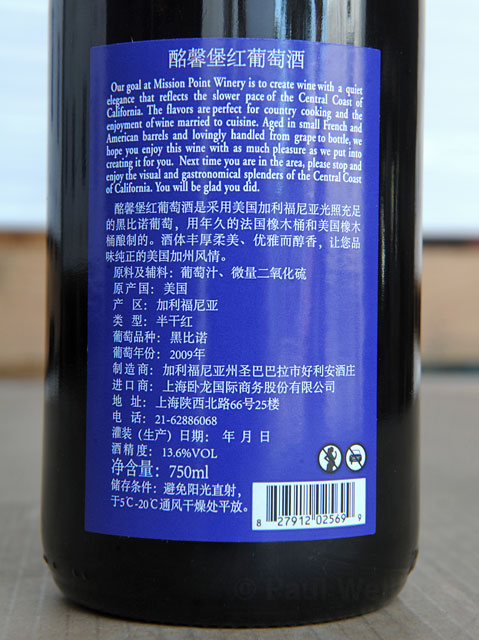 But then came a young Chinese man from Beijing, who, like Melville, graduated from USC, had an apartment in L.A., visited Melville Winery a few times as a regular customer, and was trying to carve a wine import niche out of his father's Chinese real estate business. Plus, explained Melville, "He paid in full — that eliminated any skepticism."
In addition to printing and posting Chinese labels, Melville had to put his 300 cases of wine through a series of chemistry, hygiene, and authenticity tests. Altogether, he called the extra work "pretty laborious." And then once the wine reaches China, the rampant crime of counterfeiting becomes a concern, which is why the first move made by his agent —who is setting up a bunch of California wine shops in Beijing and Shanghai — was to trademark Melville Winery in China as at least some protection.
At Santa Barbara Winery, operations manager Dan Cerepanya had a similar experience: For about a year, he met with a parade of schemers until he started thinking, "Are we gonna miss out on the whole China thing?" Then came David Sciuto. "Since he was already doing business in China, we gave him a shot," said Cerepanya, whose first shipment was 840 cases of pinot, chardonnay, riesling, and syrah. "The first one had sold within the week." Both Cerepanya and Sciuto know that counterfeits will show up pretty soon, but see that as the price of doing good business in an emerging market, one that shows no signs of slowing.
"It's kind of exciting for us. If we really had a bigger production facility, and could make more wine, we'd probably be selling a lot more to China," said Cerepanya. "They are probably going to want more than we are going to be able to give them at some point."