Voices
Fish Reefs Nurture New Life
The Next Big Environmental Movement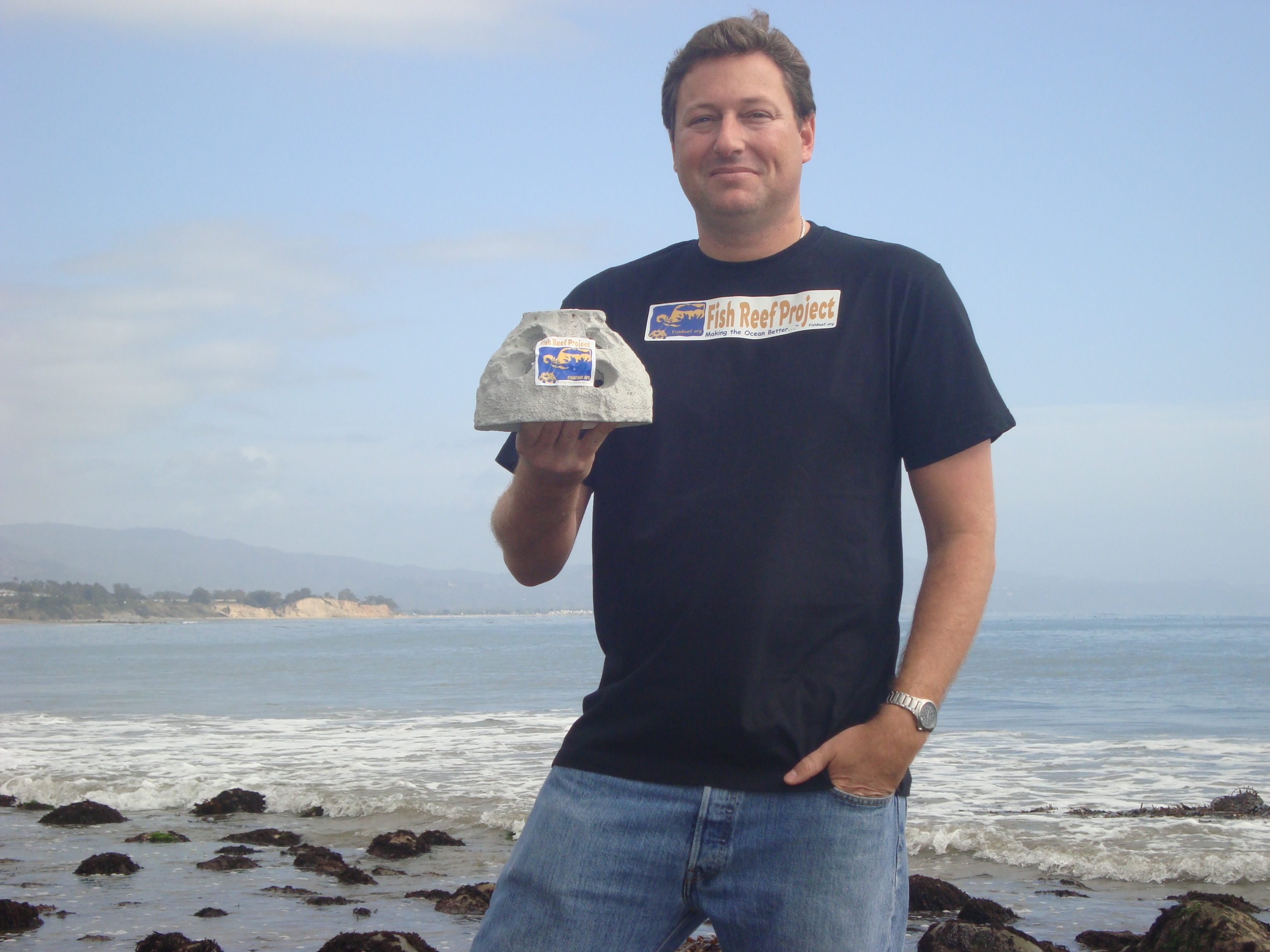 The Fish Reef Project is the next great ocean environmental movement.
Starting in 1958, the California Department of Fish and Game created more than 50 man-made reefs, most of which now are home to amazing amounts of marine life. The DFG reefing program was defunded in 1989. The Fish Reef Project is a grassroots Santa Barbara-based nonprofit dedicated to picking up where our government left off.
California is late to the game. All of the other seaside states in the nation, and many countries, maintain robust reefing programs, and to their credit have reversed massive amounts of man-made damage to natural reefs. We can do the same.
Seventy-five percent of the earth is ocean and 99 percent of ocean bottom is mostly lifeless mud. Through the creation of a network of five-acre fish reefs, we can convert empty seafloor into thriving marine ecosystems. With the human population heading toward 12 billion, we must find ways to make the ocean healthier and more productive. Fish reefs are the perfect answer.
The DFG started by sinking old car bodies off the coast of Santa Monica to make their reefs. Our hub-and-spoke reefs, made with crushed oyster shell, quarry rock, and marine-friendly cement, mimic the natural environment to provide a home base for plants and animals, and a matrix to support the growth of plankton. Hollow, igloo-shaped objects, the reef balls present six times the surface and cave area as most natural rock formations on the ocean floor.
A vast kelp forest will spring to life from each fish reef in less than a year. The kelp beds will reduce acid levels while sucking tons of carbon from the air each year, while providing feeding and spawning grounds for lobster, marine mammals, sea birds, and imperiled rock fish, and creating critical habitat for abalone restoration.
The many caves and hiding holes will improve the reproductive success of lobster and fish, ensuring that valuable, local fisheries have a sustainable future.
While more than 500,000 reef balls have been placed in 70 countries, the Fish Reef Project is the first of its type in California. Fisheries PhD Robert Abbot, part of our team, has created two intertidal fish reefs near Berkeley that have helped to restore the native oysters, green sturgeon, and salmon. Meanwhile, the 174-acre SONGS reef off San Onofre, recently built by Edison, is an amazing success that has been called "an underwater rain forest" by marine biologists at the University of California at Santa Barbara.
The reefs are supported by volumes of science proving their unique abilities to significantly increase the biomass (net amount of all living things).
The battle over Marine Protected Areas (MPAs) was ugly and left both sides wounded. The Fish Reef Project is a peace-making and reconciliation effort. Finally, here is a project that all sides of the ocean community agree has incredible benefits for the ocean and for society. The fish reefs do not require expensive, heavy-handed enforcement or any type of upkeep. The reefs will provide study and learning opportunities for academics and children alike. The reef will reduce fishing pressure on natural reefs on the coast and inside the Channel Island National Marine Sanctuary. Our carbon footprint will be reduced as the reefs will be close to home.
We must find projects that unite the ocean community to a single common purpose. The Fish Reef Project fits the bill. For the good of the environment, we must agree to leave the MPA arguing and personal animosity in the past. It is critical for the success of the MPAs that the small fish who leave the protected areas find ample habitat to feed and reproduce. With so few natural reefs available, man-made fish reefs are needed to provide such habitat. The fish reefs will enhance and complement the effect of the MPAs.
With a price tag of $700,000 per reef, we welcome contributions. Naming rights will go to a reef site's single largest donor. You will be remembered for all time. Our backers so far include major Hollywood names, apparel companies, airlines, environmental groups, sporting goods and kayak gear companies, dive shops and eco-tour operations.
We plan to build five-acre fish reefs within 10 miles of several major Southern California harbors in the next three to five years. The first reef site will be somewhere between Summerland and Hendry's. We will place the reefs in areas where no reef structure currently exists. To avoid any effect on sand flow or surf, they will be in at least 35 feet of water and not in front of surf breaks. Even after we are all gone, the reefs will continue to give new life to our seas. Personally I can't think of anything more meaningful to do in this life.
I ask everyone to join in and be part of this journey into destiny. Anybody who wants to help make the ocean become stronger and more abundant should contact us.
The reefs will insure that all of us can sustainably access healthy ocean protein taken by our own hand outside the corporate system.