News
Neighbor Sues Kevin Costner over Hedge Height
Contends Tall Plants Ruin His Ocean View
Academy award-winning actor and Santa Barbara resident Kevin Costner is being sued by his next-door neighbor Charles Richard "Rick" Grimm for damages of up to $500,000.
Costner's 10-foot hedges are allegedly blocking 50 percent of Grimm's ocean and coastline views from Beach Club Road in Carpinteria. It was announced Monday that high-profile local attorney Shereef Mohrram of Price, Postel, & Parma will represent Grimm, an investment banker.
Grimm claims that Costner's hedges violate a code that puts a six-foot limit on "hedges, fences, and walls" on the property. According to court documents, Costner's wife, Christine, wrote in a 2009 email to Grimm that the hedges are in place to protect the family's privacy from vacationers who rent Grimm's property and supposedly peer over the fence to catch glimpses of the celebrity family.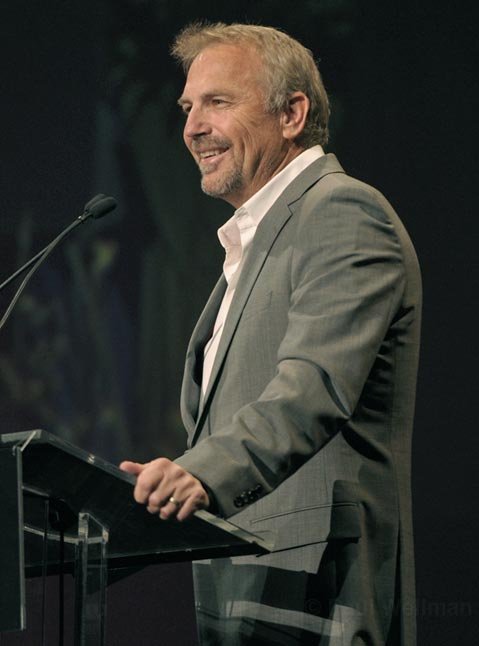 Grimm suggests that the court order Costner to remove or replace the hedges that impede the views to the east of his residence. If Costner refuses, Grimm wishes to be reimbursed $500,000 in damages.
This is not the first time an A-lister has been embroiled in hedge warfare in this neck of the woods. In 2006, Rob Lowe's wife, Sheryl Berkoff, lost a lawsuit with her Padaro Lane neighbors who she claimed had trimmed their hedges so short that they were infringing upon the Lowes' privacy.
The Costner and Grimm properties are located on parcels of land that were subdivided by the widow Elsie S. Holloway in 1956. The Holloway Tract — which lays out the conditions of the subdivision — states in a Declaration of Restrictions that "no wall, fence, or hedge shall exceed six (6) feet in height" and that any future owner who violates this restriction is subject to legal action.
When Grimm purchased the Beach Club Road property in 2009, views of the Pacific Ocean and coastline from the south-facing rooms and deck were "generally unobstructed," according to court documents. When he bought the land, he sent a letter to his neighbors making it clear that he would be using the property as a vacation rental.
At that time, there was a six-foot, ivy-covered fence on Grimm's side of the property. But in October 2009, the Costners installed a hedge planting on their side of the property line that was "approximately ten feet high." They also planted several pine trees closer to the beach that Grimm claims almost completely obstructed views from his deck.
Court filings show that Grimm complained about the hedge heights in an email to the Costners, to which Christine Costner responded that the couple would do "what we have to in order to feel comfortable in our own house." Several months later, the potted pines on the Costner property were replaced with giant birds of paradise.
In a second email exchange in January 2012, Colin Miller, an employee of Rick Grimm, allegedly made contact with Christine Costner to request that the hedge be trimmed to the legal six feet to which she agreed with explicit plans to contact her gardener.
But rather than follow through, Grimm alleges that in April of this year, the Costners planted around nine Mexican fan palms on the shared property line. These plants have the potential to grow upward of 80 feet.
In a conversation on May 23, 2012, Miller reportedly confronted Costner about the plantings. Costner responded that he had no intention to "back down" and that it was his top priority to protect the privacy of his family.
This past Monday, Grimm filed suit against Costner, which will be the actor's second legal battle in the past month. Costner defeated fellow actor Stephen Baldwin in a lawsuit several weeks ago that charged him with cheating in a multimillion-dollar oil cleanup deal with BP in the wake of the 2010 Gulf of Mexico oil spill.
Costner must respond to Grimm's allegations within the next 30 days. And if the court's response is similar to the 2006 Lowe hedge debacle, the Costners may soon be dusting off their pruning shears.