News
Bert and Ernie's Way
Motor Vehicles, Bicycles, and Sharing
Almost everything I know about sharing comes from either Sesame Street, Mr. Rogers, or a wise marriage counselor. Sharing seems easy to me whether it's my toys, cookies and milk, or the road.
Share the Road campaigns are targeted at educating road users to travel courteously and safely. Sharing requires education of all users about their rights and responsibilities, as well as how to behave courteously, safely, and visibly. A simple concept but implementation is often very difficult.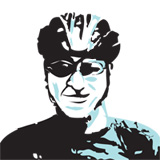 There is a lot of information and there are lot of words written about Share the Road campaigns. I just did a quick Google search. There are 150 million references to those search terms. I've not looked at all of them. My back of the envelope calculation tells me that if I spent only two minutes looking at each, it would take me over 570 years to view all of them. I'm in reasonably good health, but even on my most optimistic days I don't expect to be celebrating my 630th birthday!
Even without going through all of those websites and posts, I know that some will passionately discuss the importance of all road-users being courteous. Many will be passionate advocates of either motorists' or cyclists' rights to the road. They'll cast the other side as unthinking, self-centered villains. We've all heard and read the endless shouting and finger pointing. Motorists speed; cyclists don't stop at stop signs. Cars bad and cyclists good, or cyclists evil and cars good. Welcome to yet another example of our highly partisan win-lose world.
I'd like to ask, for the duration of this conversation and the inevitable comments that will follow, if we could please stop the usual polarized finger-pointing. I want us, together, to have a real discussion in which we state our views respectfully and, even more importantly, listen to what others are saying. I know that shouting is often easier than listening, but let's try. We've all learned listening skills from our families, school, and work, or wise marriage counselors. Or the better children's TV shows.
Let me suggest two bold ideas. First: All road users have both rights and responsibilities. Second: Too often we're focusing on the vehicles (cars or bikes) when we really should be talking about the behaviors of the folks driving or pedaling.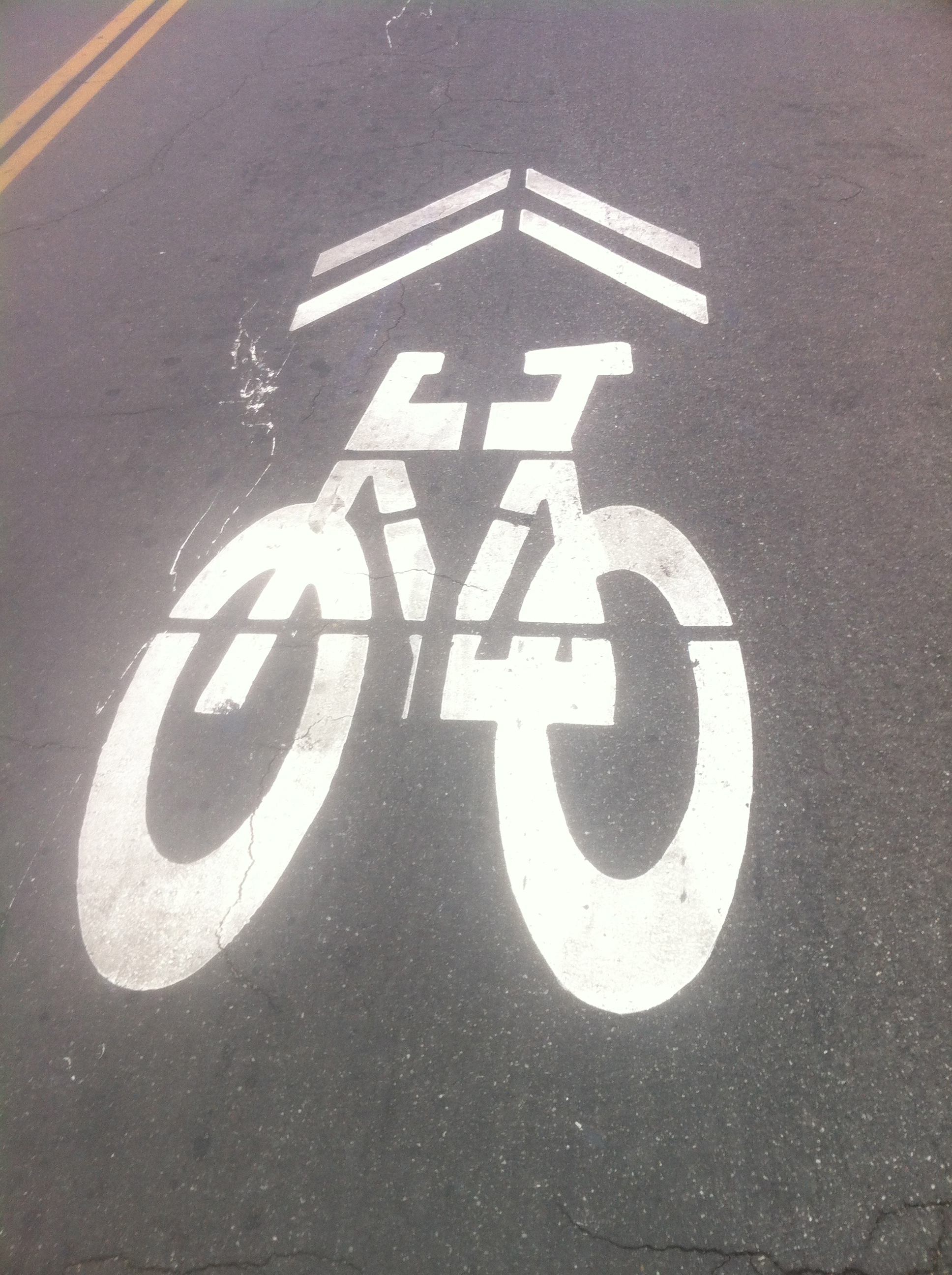 Share the Road diamond signs and their white-painted road symbols, "sharrows," are becoming ubiquitous in Santa Barbara and cities across the country. Their purpose is to educate motorists that they should share the road with cyclists. But at the same time they can create an us-versus-them mentality. Sharing implies that one party (motorists for example) have ownership and that they should be kind and polite and go against their "mine" instincts to share with cyclists, pedestrians, etc. See Bert and Ernie on Sesame Street trying to share a cookie. It's not easy because Bert believes that the "cookie is for me." We all know that, in the end, Ernie will trick him with a Share the Cookie campaign.
Unlike Bert and Ernie, road users needn't resort to trickery. Courts in virtually every state have ruled that people have a fundamental right to use the public ways, the roads, to move about the country. Within the limits set by state laws, motorists, truckers, motorcyclists, and bicyclists have the same rights to use the road. So long as your vehicle choice is one that is allowed by state law, and you obey the traffic laws, you have the right to use most public roadways for bicycle travel. All road users have them. Let's be clear: All road users have the same rights.
The problem isn't with choice of vehicle; it's with the person behind the wheel or on the saddle. Instead of cleaving the world into motorists versus cyclists I'd like to try a new construct: Ernies versus Berts. I believe that the world is divided between considerate road users who drive cars and ride bikes and others who are self-centered and only think about themselves. Thoughtful folks are aware of the world and people around them whether on a bike or in a car. The Ernies of the world stop at stop signs not because there's a law that says they must, but because they care about the safety of others more than they care about saving three seconds on their daily commute. For the same reason, they slow down at intersections, look carefully before turning right, and travel at safe speeds. Berts are in a rush, thrill-seeking, late for an appointment, or pissed-off, and drive or cycle aggressively. Let's be clear: All road users have responsibilities.
Take a minute and close your eyes. Think about how you drove or biked this morning. Are you an Ernie or a Bert when you're on the road? Be honest.
I experienced a thoughtful interaction with a motorist recently. I had moved into the left-hand lane of Bath Street (out of the bike lane) because I was going to make a left turn at Micheltorena Street. As I waited at the light, a car was stopped on my right. The driver courteously leaned out of his window and asked me if I was going straight or making a turn. I said, "Left turn," and let him turn ahead of me. Shocking! We communicated instead of scowling at each other as adversaries.
There are hundreds of bike riders on the streets of Santa Barbra every day. Only a few race through intersections, ride on the sidewalk, or cycle the wrong way in the bike lanes. There are thousands of motorists, and only a few of them open car doors without looking, cut off cyclists, or pass too close out of anger. It happens, but it's wrong to paint with a broad brush all motorists or cyclists. Simplistic thinking will not solve road usage conflicts or, for that matter, political problems.
Remember, the keywords are "rights" and "responsibilities." Now it's time for comments. Road users: Before you hit "Post Your Comment," take a minute and consider whether you are without sin.