Columns
Exploring Goleta
Destination: Santa Barbara Airport
"Staycations" usually mean going out of town to a neighboring spot, for a few days, and spending little money in the process. My own version of a staycation is still cheaper than that. I simply stay in my Goleta home and look with fresh eyes at all that surrounds me; then, I abandon myself to enjoy it.
Take our bluffs as an example: gorgeous views of the ocean with its always vigilant golden cliffs, or an easy hike to the Monarch Reserve, maybe an opportunity to have a relaxing bite at Goleta Beach in the company of friends and family, where we can bring our dog with us for some fun exercise. Or we can, instead, go to the mountains for some exploratory day trips. Whatever it is, if we don't usually do it, it could be a fulfilling getaway experience.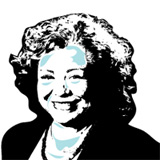 Last weekend I went to get my favorite seasonal drink … iced coffee. With it in hand, and my 87-year-old mother sitting in my car next to me, I headed to UCSB to visit the lagoon and the wildlife that can be found there — or so was the plan. As I was driving on Fairview, we saw the new airport building from afar. Since neither my mom nor I had been there since it opened (hence the staycations), we decided to go visit. I took the second entrance leading to the very front of the building, where I dropped off my mother so she didn't have to walk a long distance with her cane.
The first thing that we noticed was that they are seriously working on the parking/traffic areas, which was evident by the materials piled all over the place and the yellow tape indicating for drivers where not to go. The pickup/drop-off area is ample, so I had no problem parking there, but just until my mom found her way to a shady area at the front of the building. Then, off I went to find parking. For that, I had to get out and back to where I was coming from initially and reenter, this time through the first sort of gate. I started looking for a parking spot, but the parking lot was completely full, and it took me a while to find one.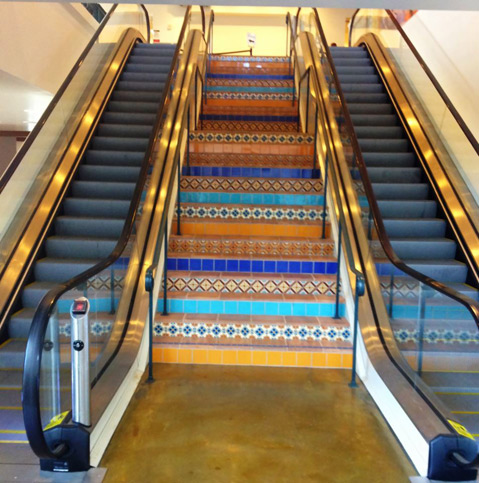 Once parked, I started walking to the airport building. But as easy as this task may sound, it took some concentration and strategic planning on my part since, with all the construction going on, there was not an easily recognizable pedestrian path to the building nor any indication of which way to take. After figuring this minor but rather unusual problem out, I was on my way to a wonderful surprise.
If you have not yet been there, I can only encourage you to visit. It's a spacious, well decorated, inviting place, with a warm ambiance to it. I never thought I'd say this about an airport, really. It combined modern comfort with a reminiscence of the Santa Barbara Courthouse ceilings and style. The earthiness, and the variety of the floor colors, gave the building a special natural feel. Between the escalators, there were, of course, the common Santa Barbara stairs with a touch of colorful tiles. To the right, passengers and visitors can find the airline counters to check in, and to the left, the baggage pickup, as well as car rental desks. In the middle aisle, there's a perfectly located coffee station; keep walking and you'll be out in the patio, watching planes arrive and depart.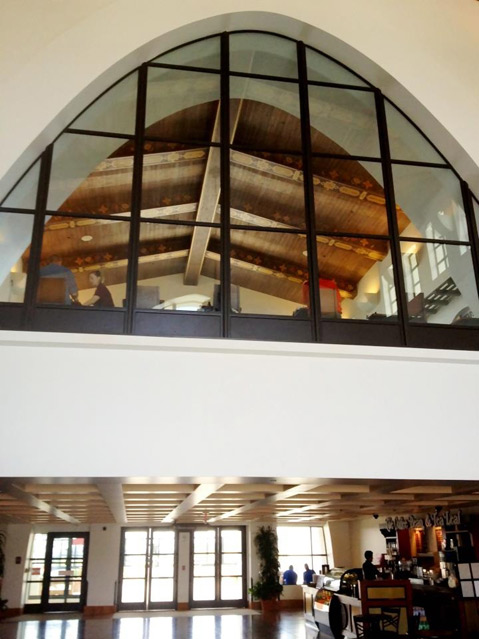 Upstairs, the airport is spacious — a security area, a well-designed Internet station with multiple individual cubicles, a restaurant, and an entryway to the gates. Once you get there, you'll get to your plane by walking through very modern, transparent skyways, which I've never seen before.
By the time we came back from the airport, my mom and I truly felt that we had just come back from a vacation and were happy to be home, where the beauty of the place we live in is difficult to match elsewhere. I'm just sayin'.