Positively State Street
Our Battle of the Bands Wants You!
This Week's Concert Highlights Include Kevin Devine, Abigail Williams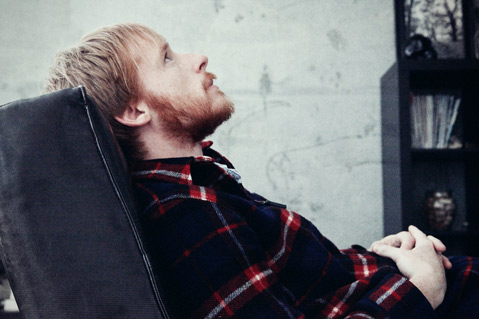 CALLING ALL MUSICIANS: Are you a music maker living in Santa Barbara County? Do you love a little friendly competition? Can you bring the rock? Country? Gypsy folk? Lite jazz? If so, boy do we have the opportunity for you. Starting this Thursday, July 26, The Santa Barbara Independent invites all area musicians to get involved in our annual Downtown Sound battle of the bands. The first step: Head over to independent.com/bands and get yourself registered. Fill out our handy online submission form, and we'll add you to our S.B. band directory and enter you in the first round of Downtown Sound, which is slated to shake down online on Thursday, September 13. The top six winners will advance to the next round, where they'll play live to a panel of friends and fans. Up for grabs for this year's winner(s) is an impressive collection of prizes, including recording time, gear, and a slot on the bill of this year's New Noise music festival and conference. For more info, visit independent.com/bands or newnoisesb.com. Good luck!
SIMPLY DEVINE: As far as observational music makers go, Kevin Devine is easily approaching the top of the pack. The red-headed musician from Brooklyn, N.Y., has carved out a space among the Ben Gibbards and Jeff Mangums of the world in recent years, thanks to a relentless tour schedule and ambitious stream of studio and live releases. (He's put his name to more than 20 titles in just 10 years.)
This Thursday, July 26, Devine brings his literate brand of indie rock to SOhO Restaurant & Music Club (1221 State St.) in support of 2011's Between the Concrete & Clouds. Like much of Devine's back catalog, the album is filled with emphatic ruminations on love, death, family, and politics. Want a taste? The slow burning "11-17" is a stunning mid-album highlight, filled with fuzzy guitars, whirling organs, and the kind of heart-on-your-sleeve sincerity that made voices like Conor Oberst and Elliott Smith famous. Devine plays a 21+ show at SOhO at 9 p.m. Call 962-7776 or visit clubmercy.com for tickets and info.
WILD NIGHTS: Also this week, S.B.'s own rising observationalists Islay St. take to the stage at Wildcat Lounge (15 W. Ortega St.) alongside indie rockers The Wools. While Islay's sound leans more on the folk side, The Wools more on the rock, both bands lay claim to sweet-voiced, smart-witted frontmen and a whole lot of airtight songwriting. In fact, these two pair so well together that I'm shocked to discover they've never teamed up before. Either way, it's a guaranteed night of good, homegrown music making. The show takes place Tuesday, July 31, at 9 p.m. Call 962-7970 for info.
If you're in the mood to catch a big name in a small space, I highly recommend heading down to Muddy Waters Café (508 E. Haley St.) this Thursday, July 26. There you'll find L.A. metalheads Abigail Williams, who kick off their final nationwide tour with this Santa Barbara stopover. While not for the faint of heart, the band is by no means your average metal act. Here, swelling buildups get an added dose of drama thanks to a heavy helping of symphonic flourishes, yielding a sound that they attribute as much to Godspeed You! Black Emperor as Philip Glass. Needless to say, watching these guys shred for the last time will surely make the whole thing feel, well, even heavier. Eating Fear, Heavy Voodoo, and Sutratma will open the show. For tickets and info, call 966-9328 or visit eatingfear.bigcartel.com.