Briefs
Man Convicted of Brutally Beating Stripper
Nicholas McCullough, 28, Faces Nearly 10 Years in Prison
A Santa Barbara man was found guilty Thursday of mercilessly beating a stripper in a Carpinteria motel in 2010, leaving the 39-year-old victim with permanent nerve damage, scars, and titanium plates in her face. Nicholas McCullough, 28, faces nine years and eight months in state prison when he's sentenced next month, and Senior Deputy District Attorney Paula Waldman said she plans on asking the judge to impose the full term.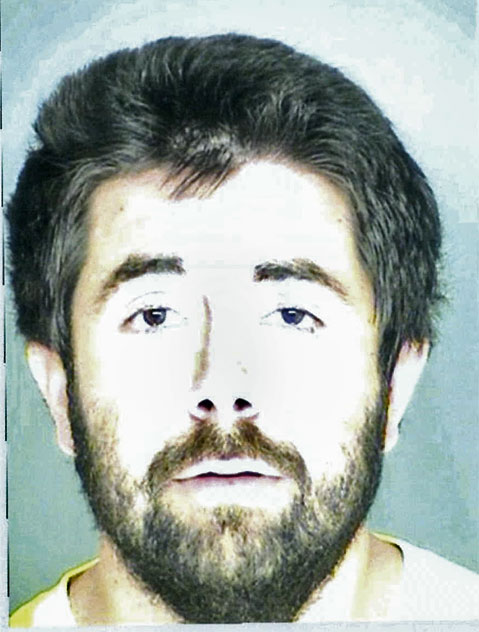 This week's verdict — during which McCullough was convicted of battery with serious bodily injury, assault by force likely to produce great bodily injury, and false imprisonment by violence — came after a month-long trial. At the time of the incident, McCullough was out on bail for an unrelated, pending kidnap and theft case out of Ventura.
Because of his criminal history, McCullough will be required to serve 85 percent of whatever sentence he receives, explained Waldman. How long he spends behind bars will be determined at a September 10 hearing. In the meantime, he's being kept in County Jail on a no-bail hold.
It was revealed during the trial that McCullough — staying alone at the Motel 6 on Carpinteria Avenue — had ordered a stripper on the night in question, paying the woman who arrived the $160 fee and tipping her $40. At some point the woman momentarily left the room, Waldman said, and McCullough took the money he had just paid out of her purse. When the stripper confronted him, Waldman went on, McCullough "exploded with violence" and "went off on her." He began punching her repeatedly in the face and head while she screamed, at points losing consciousness.
Two salesmen who were staying in nearby motel rooms — and who testified during the trial — heard the violence and rushed to the door of McCullough's room. They yelled for him to stop, banged on the door, and said they were calling police. At one point the woman was able to momentarily break free from McCullough, hitting the door handle enough for the door to swing open. The salesmen told the court they witnessed McCullough continuing to beat the female victim.
Waldman said she was proud of the victim for cooperating with authorities during the investigation. Female victims of assaults, she explained, are often hesitant to testify against their attacker. Waldman said the woman, though coping with the physical and emotional scars of the incident, is using the opportunity to re-examine her life.