Arts & Entertainment
Cory Chisel and the Wandering Sons Open for Norah Jones
Wisconsin Folk Act Hits the Road, Plays the Santa Barbara Bowl August 7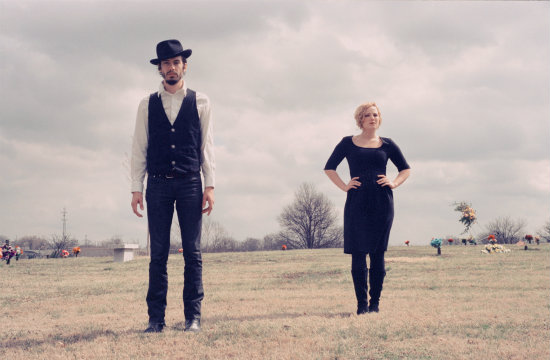 Though the idea of an actual hometown rests uneasy with Cory Chisel, the influence of growing up in the northern Midwest is ever-present in his music. From lyrics that depict hard-knock American living to the natural world metaphors that pepper our conversation, Chisel seems deeply influenced by his time spent in rural Wisconsin, a place he calls a "spiritual home [rather] than an actual destination."
When I chat with Chisel, he and his band, The Wandering Sons, are driving through the New Mexico desert, headed west for a string of dates with Norah Jones, which includes a stop at the Santa Barbara Bowl this Tuesday, August 7. As the road stretches on before him, Chisel starts to reflect on touring life. "You realize how easy it is to feel that same sense of home in places [where it] couldn't be more foreign to me," he tells me. "We have experiences [that] are so common despite the massive amounts of space separating us."
On their latest album, Old Believers, Chisel and the Wandering Sons straddle the line between old school country and modern folk, drawing comparisons to Ryan Adams, Ryan Bingham, and even Elvis Costello. According to Chisel, his music is "a mix of a lot of influences … and sort of reorganized in a way that feels unique to us." Equally unique is the band's live performance, which Chisel says is about "constantly adapting to where you currently are as a performer, as an artist, as a person. … We're not a band that goes out and just replicates whatever you hear on the record," he stresses.
Of course, the ability to play support for one of the decade's best-selling vocalists is no small feat, and Chisel is well aware of the opportunity. He openly admits to being a great admirer of Jones, calling her a singer with a timeless quality and far-reaching appeal, and hopes that his musical influence might be similarly impacting. Chisel also confesses that he and Jones are old friends, and that this tour is a culmination of simply being in the same place long enough to figure out how to work together. According to Chisel, they both complement each other nicely, too. Both artists are focused on honest songwriting, and they both lay claim to unexpectedly powerful voices; Chisel's is sweet and slightly grizzled, Jones's sultry but soft-spoken. Together, they're certain to resonate with a large cross-section of music fans and create a night of music that, like Chisel, is at home in the world.
4•1•1:
Cory Chisel and the Wandering Sons play the Santa Barbara Bowl with Norah Jones this Tuesday, August 7 at 7 p.m. For tickets and info, call (805) 962-7411 or visit sbbowl.com.