News
Lawsuit Filed Against Santa Maria, Police, Family of Albert Covarrubias
Teen Plaintiff Claims She Was Raped and Threatened by Officer Killed in January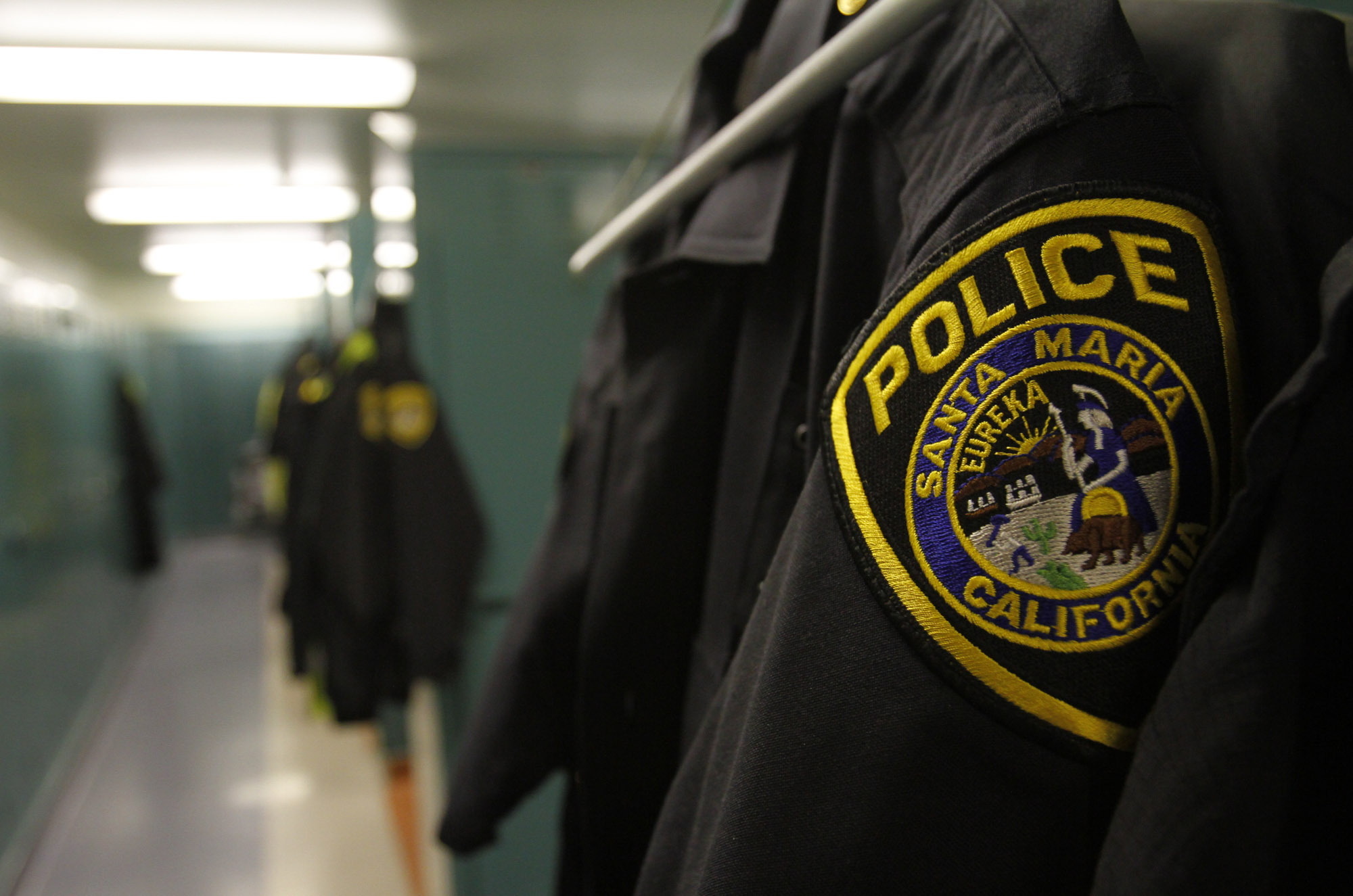 The City of Santa Maria, members of its police department, and the widow of Officer Albert Covarrubias Jr. have been sued by attorneys for a 17-year-old law enforcement trainee under Covarrubias's charge, who claims she was harassed, threatened, and raped by him throughout January of this year.
The complaint — which alleges lack of supervision and deliberate indifference, and seeks punitive damages — was filed in U.S. District Court on August 6 by the Law Offices of Goldberg and Gage in Woodland Hills.
Covarrubias, 29, was shot and killed January 28 when a group of his colleagues tried to arrest him on grounds he was in an inappropriate sexual relationship with the plaintiff. Covarrubias resisted the arrest, pulling out his gun and unloading multiple rounds, and was fatally wounded when officers returned fire. An investigation by the District Attorney's Office cleared the on-scene SMPD officers of any wrongdoing, but suggested miscommunication among those higher on the agency's command ladder contributed to the incident's tragic outcome.
The recent 19-page legal filing paints the 17-year-old plaintiff as the victim of a predatory police officer, and of a city and police department that knew about the illegal contact between her and Covarrubias but didn't do enough to stop it. Santa Maria Assistant City Attorney Philip Sinco offered this statement when asked for his response to the lawsuit:
"We have not completed our review of the complaint, and we have not been served. In any case, we are unlikely to have any significant comment to make concerning the allegations in the lawsuit until after substantial discovery has been completed in the case, which could take several months." Attempts to reach Covarrubias's family were not successful, and it's not clear if they have secured legal representation.
The volunteer group the teen was involved in, called the Explorer Program, trains young adults interested in law enforcement careers, and trainees assist sworn officers with some of their day-to-day duties. The program is an offshoot of Learning for Life, a subsidiary of the Boy Scouts of America. One of Learning for Life's general policies is to not allow Explorers under the age of 18 to go on ride-alongs or participate in other assignments past midnight.
"Defendants violated said policies and allowed Covarrubias to violate these rules," the complaint reads, noting Covarrubias served under former police chief Danny Macagni, who retired last Friday, two days after he was placed on administrative leave.
In their list of allegations, the plaintiff's attorneys state, "Commencing December 31, 2011 and onto January 29, 2012, [Covarrubias] embarked on a nefarious scheme to intimidate and rape Jane Doe." (In keeping with legal matters involving minors, the teen's name has not been publicly released.) "Covarrubias drove Jane, in the course and scope of his employment with the City of Santa Maria, and started to intimidate and harass her by attempting to engage in unwanted sexual advances."
The complaint continues: "Covarrubias raped Jane on a number of occasions. Covarrubias told Jane that if she did not sleep with him that he would kill Jane's boyfriend and her family. Covarrubias emphasized that as a police officer he would be able to get away with it. Further, he would be protected by his fellow officers and the Santa Maria Police Department."
The defendants shouldn't have let Covarrubias drive the teen around alone so often, the attorneys wrote, and she shouldn't have been allowed to accompany him into the early morning hours. (When Covarrubias was killed, the teen Explorer had been helping him and his squad break down a DUI checkpoint at around 1 a.m.) City officials were also reportedly told of the ongoing misconduct at some point in January but failed to act before the teen was allegedly raped again.
"Defendants covered for and protected Covarrubias even after other officers became aware of an inappropriate relationship with Jane," the filing says. "The Santa Maria Police Department purposefully, and intentionally, cultivated an atmosphere whereby officers would not report their own wrongful conduct, would not report other officers' wrongful conduct, and wherein officers would be severely disciplined and retaliated against for reporting the wrongful conduct of other officers."
As a result of this "hostile work environment" and the purported actions of Covarrubias, the teen suffered loss of earnings as well as loss of potential earnings and employment opportunities, the suit alleges. The plaintiff and her attorneys are seeking compensation for legal expenses, economic and noneconomic damages, medical expenses, civil penalties, and punitive damages against nonmunicipal defendants.