Food & Drink
Casa Dragones at Tequila Harvest 2012
$250 Bottles Being Poured at Third Annual Ode to Agave Liquors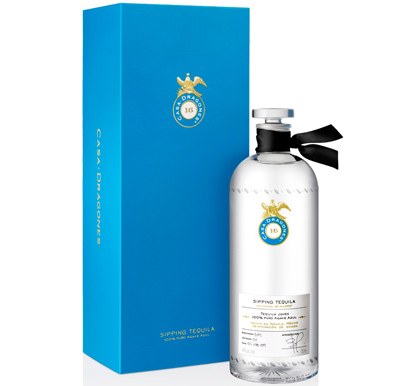 The third annual Tequila Harvest is celebrating agave-based liquors this Saturday at the Carrillo Rec Center in downtown Santa Barbara. Among the 25-plus makers of tequila and mescal on hand will be Casa Dragones, which will pour from its $250 bottles of joven tequila during the VIP reception. The company's CEO Bertha Gonzalez Nieves, who cofounded the brand with MTV founder Bob Pittman, recently answered some of my questions.
Casa Dragones is one of the priciest tequilas out there. Who are your typical consumers? Our consumers are looking for something truly unique. They may be tequila lovers, single-malt scotch drinkers, or high-end wine drinkers. One thing they definitely have in common is that they are looking for quality, and looking to expand their repertoire of tequilas.
What is joven tequila? Joven, meaning "young," is one of the five official classifications of tequila. In our case, it's defined by blending silver tequila with a hint of extra-aged tequila.
How does your process differ from traditional tequila making? We are a small-batch producer focused on creating one rare style of tequila and doing it with meticulous attention to detail. Every part of our process relies on handcrafting and hand-finishing — from the selection of the agave to our filtration process. Each limited-edition crystal bottle is also hand engraved, signed, and numbered.
You are bringing winemaking techniques like block selection and individual fruit picking to tequila. How does that translate to taste? We believe in the power of focus. As a small-batch producer, our batches can yield no more than 5,000 bottles at a time. This allows us unprecedented attention to detail in every single bottle we produce, which then ensures the signature taste of Casa Dragones.
How did the MTV founder get into tequila? Bob is a tequila lover and a visionary. His vision was to create a smooth, refined-tasting tequila with no "wince factor." He and I met and set on a journey to create a truly different kind of tequila.
What can Tequila Harvest VIPs expect on Saturday? Since Casa Dragones was created to be a sipping tequila, with no lime or chasers necessary, we serve Casa Dragones neat, or with one or two rocks. We are looking forward to serving our tequila to a knowledgeable and discerning group of tequila lovers.
4•1•1
To attend this Saturday's third annual Tequila Harvest festival, see agaveavenue.com. For more on Casa Dragones, see casadragones.com.