Voices
Defeating Deadly Infections
Cottage Hospitals Celebrate Their Success on First World Sepsis Day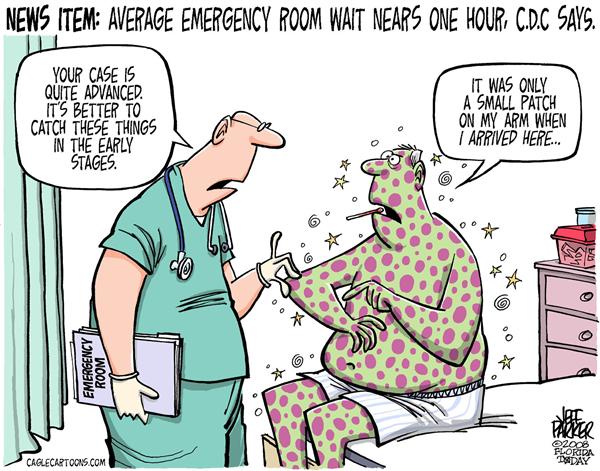 "Humanity has but three great enemies: fever, famine and war; of these by far the greatest, by far the most terrible, is fever . . ." – Sir William Osler
Today, September 13, has been designated as World Sepsis Day. You probably know little or nothing about sepsis, but it is more common and more deadly than diseases you hear about regularly. Sepsis, the body's response to severe infections, kills more people than breast cancer, prostate cancer, and HIV/AIDS combined. It is the most common cause of hospital death in the United States, ahead of both myocardial infarction (heart attacks) and stroke.
When people speak of death due to infection, they are generally referring to severe sepsis, and septic shock, both of which have high mortality rates. Between 2000 and 2007, the incidence of sepsis in the United States increased by 10 percent each year. Despite advances in sepsis management which have improved the chances of surviving this disease, the increasing number of people developing sepsis has caused more people to die than ever before.
In 2005, Santa Barbara Cottage Hospital began a comprehensive program for better treating sepsis patients, and put in place the Slay Sepsis Protocol. We were one of the first hospitals in California, and indeed nationally, to implement such a protocol.
This initiative was highly successful, cutting the death rate from septic shock and severe sepsis by 50%. These two types of sepsis are the most deadly forms of the disease.
We were not satisfied with this success, however, and continued to monitor and refine our process. This year, we have cut the mortality by another 33%. We currently have one of the best sepsis-survival rates in California, and likely in the entire country. Our survival rates are better than almost any reported in the medical literature.
There are hundreds of our patients in Santa Barbara who are alive today solely because of this protocol. This success has not come easily. It has been the direct result of the hard work of the hospital staff, medical staff, and the resident house staff, all of whom are extremely dedicated to improving the outcomes for our sepsis patients.
We do more than treat people who arrive at the hospital with infections –we actively prevent infections in patients who are hospitalized with other problems. We routinely and closely track hospital-acquired infections and have put in place multiple programs over the past five years to reduce or eliminate them. We have also been extremely successful in this effort. For example, in our Medical Intensive Care Unit (ICU) and our Neonatal ICU, we have not had a single documented ventilator-associated case of pneumonia in almost four years. Our mortality rates for this disease in our Surgical ICU and Pediatric ICU are well below the national average.
Vascular catheters are another frequent source of hospital-acquired infection. Our efforts have cut these rates to less than half the national average, and in some areas we have eliminated them completely. Our surgical site infections are 75% below the national average. In fact we are at, or more often well below, the national benchmarks for almost every type of hospital-acquired infection. Our sister hospitals, Goleta Valley Cottage Hospital and Santa Ynez Valley Cottage Hospital, have implemented similar programs and protocols, and similarly have rates of zero or near zero for these infections.
Simply put, our rates for treating and preventing severe infections at Cottage Health System hospitals are among the best of any in California. As a resident of the greater Santa Barbara area, you should be confident that if you have a severe infection requiring hospitalization, you will get the best treatment available, in the timeliest manner possible. If you are hospitalized for other reasons, your chance of acquiring an infection is nearly non-existent. That's definitely something to celebrate, on World Sepsis Day!
The following (first printed in the Winter 2006 Cottage magazine) are some of the procedural changes made back when the Slay Sepsis Protocol was initiated at Cottage on September 1, 2005. The process was a huge task involving the participation and support of many departments. This collaboration included medical staff, medical and surgical residents, critical care and emergency department nurses and laboratory, respiratory care, and pharmacy staff.
_Developing a system for emergency department nurses to identify septic patients rapidly and to initiate a prescribed series of orders and tests.
_Reducing laboratory turnaround times from four hours to 10-30 minutes for those critical lab tests that enable the physician to diagnose septic patients more rapidly.
_Providing emergency department physicians and house staff with a matrix of recommended antibiotics for sepsis patients as part of their initial treatment. With the cooperation of the pharmacy department, initial doses of these medications are now kept in the emergency department and critical care units. Nurses now mix the initial doses, also saving critical time.
_Designating the medical ICU residents as the formal sepsis team. Once a severely septic patient is identified, the specially trained team members respond with more rapid and aggressive treatment than administered in the past.
_Providing multiple in-service presentations and lectures to both physicians and staff.
_In addition, sepsis carts are now located in the critical care units allowing nurses to stay with patients rather than leaving the rooms to get supplies. New test and treatment orders also were developed as well as the introduction of new technology in catheters and an Intensive Insulin Protocol.
For more information, please visit the Cottage website and check Sepsis and Infection Control in the Quality Report section.