Film & TV
SpOILed
Pro Oil and Gas Documentary Screens in S.B.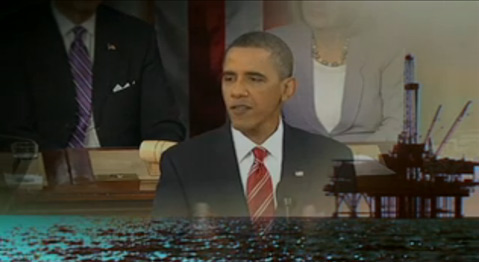 SpOILed, a documentary that promises to clear up some critical misinformation about the oil industry, will be screening at the Metro 4 Theatre in Santa Barbara on September 19 and 20.
Filmmaker Mark Mathis spent 10 years in the TV news industry before starting his own media relations company and doing consulting work for some small oil and gas groups in his home state of New Mexico.
"Before working with them to help get their message across, I really had no idea how misunderstood the industry is, and it was really enlightening. I just became fascinated with energy, oil specifically," said Mathis. "There is just so much of what the public believes that is untrue."
Mathis said that he wanted to make an objective documentary about oil and gas to combat the negative attitudes amongst the general public. In the film, he takes a defensive stance on the oil industry, stating that we live in a petroleum-based economy and since the world would come to a halt if there was no oil, the negative attitude that the public has about this central commodity is dangerous.
"Most people in the public say that oil is bad and is bad for the planet. When you dig deeper and think about the issue, if we don't use oil as a transportation fuel source, how will we move people and products? The very difficult reality is, there is no other way today, and there won't be for several decades. Electric cars, ethanol, those things are not practical solutions in their current form," Mathis said, "How can we produce enough oil fast enough over the next few decades to sustain ourselves, while we try to figure out how to use less oil? I believe this will be the greatest challenge ever faced by humanity."
One of the most common criticisms of large oil companies is that they seem to make exorbitant amounts of money. Mathis asserted that while the numbers appear to be large, in relation to the size and expenses of the companies, the profit margin of these companies is quite normal.
"There is this mantra that you hear among the big media people that oil companies are making record profits. But it is really just basic economics: any company is going to make more money when the commodity price goes up. These are giant companies, some of the biggest in the world," explained Mathis. "Their gross revenues are very high, but the right question to ask is how much are these companies really making once they pay off all their dues? They have an 8 percent profit margin, which is the national average, and some years they make less. They have huge infrastructure costs."
Perhaps the most controversial subject in the documentary is the issue of global climate change. "The position that we take on global warming is a position that is understood by climatologists: all this discussion we're having on global warming is a moot point," said Mathis. "We can't do anything about it. Let's not even discuss the issue of mans impact, let's just focus on the question of is there anything we can do? The answer is really next to nothing."
An important reason for this that the film points out is that as the rest of the world industrializes and quality of life improves for the billions living on $10 a day or less, the demand for oil will only increase. "There are billions of people in India and China alone. The people in these countries want to live like we do, want cars like we have," said Mathis. "Why do we get to have a 'we developed but you can't' attitude? To make life better for these people, it will take an enormous amount of oil."
The film screens in Buellton, September 17; Lompoc on September 18; and in Santa Barbara on September 19 and 20. Mathis will be in attendance at each showing and invites members of the community to come see the film and participate in the Q&A that will follow. More information on screening times and locations can be found at spoiledthemovie.com.