News
Democracy Comes to City College
Two Candidates Vie for Noleta Seat
When Brian Fay enrolled at SBCC as a 22-year-old, he took an introduction to political science course with Peter Haslund, who assigned his students to watch government in action. Fay chose to attend a City Council meeting. There, the mayor pro tem, Marty Blum, noticed a confused-looking young man in the audience and approached Fay. After hearing about his assignment, she ushered him into mayor Harriett Miller's office so he could ask her about the proceedings he'd just witnessed.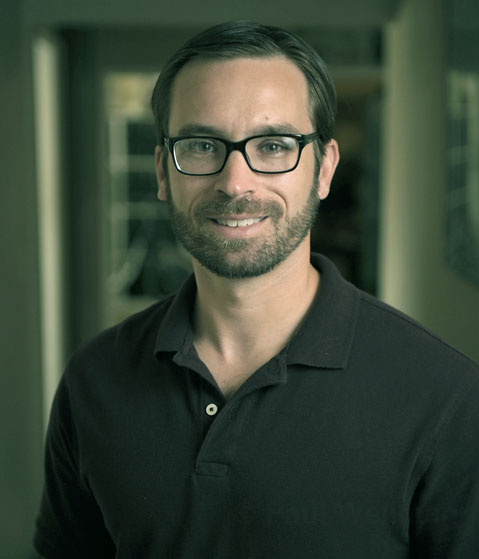 Now Fay wants to enter civic life himself, and if he wins the 4th-district seat on the City College board, he'll serve with Trustees Marty Blum and Peter Haslund. Those two were voted in two years ago as part of a lineup supported by the politically active Adult Education constituency. Since then, the board has been palpably divided between the four new trustees and the three incumbents. With the upcoming election, however, the slate will be totally wiped clean, as all three of those incumbents will be replaced.
Two of them ​— ​Morris Jurkowitz and Joan Livingston ​— ​don't have a choice. Until this election, all of the board seats were at-large, but City College ​— ​taking advantage of a 2011 law allowing community colleges to convert to a district system without voter input ​— ​is now assigning each board seat to one of seven geographical areas approximately equal in population. Those include two districts solely in Santa Barbara, and one each for, roughly, Noleta, Goleta, Mission Canyon/S.B., Isla Vista/Hope Ranch, and Montecito/Carpinteria.
The three open seats are for Noleta, downtown Santa Barbara, and Goleta. Only current trustee Luis Villegas lives within one of those districts ​— ​Noleta — but he has chosen not to seek election. The other two districts have only one candidate, Veronica Gallardo and Marianne Kugler, respectively.
Despite contacting current boardmembers, Nielsen said he has avoided putting faces to names of the trustees because he doesn't want to come to the job with preconceived notions. He does know Marty Blum, with whom he traveled to Puerto Vallarta when he was president of the Santa Barbara Sister Cities Program.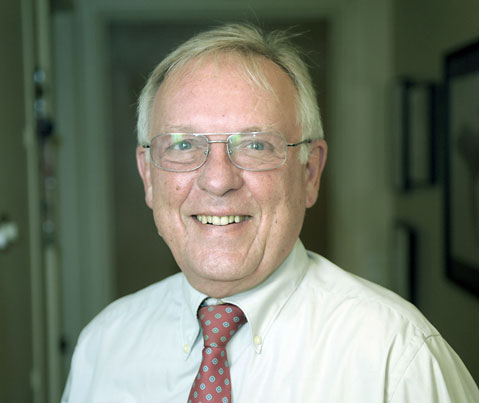 Retired, Nielsen has worked in business ​— ​mostly in sales but also as an entrepreneur. A fiscal disciplinarian, Nielsen says he would not approve any new programs without knowing where the funding was coming from ahead of time and that he instituted the same regulation when running the Sister Cities Program. Concerned about at-risk youth, he founded a golf tournament to raise funds for the DARE program, and runs a nonprofit that digs water wells in Kenya. Nielsen graduated from Cal Poly after beginning his college career at City College. "It changed my whole life," he said of SBCC. "It gave me a vehicle I didn't have."
Although 31 years younger than Nielsen, Fay tells a similar story, saying the college "changed my life completely." He attended SBCC after moving to Santa Barbara from Philadelphia. After completing his associate in arts degree, he went on to UCSB and now works as an administrator for People Creating Success, a nonprofit that provides support for those with developmental disabilities. He started out there providing one-on-one care when he worked at City College and now lives with a former client who has Down syndrome.
Nielsen comes across a bit more adamant than Fay about refusing to fund noncore, nonessential Adult Ed courses at the expense of credit classes. For his part, Fay gestures to the Adult Ed community, saying that, as in his day job, he looks out for the underserved. At the same time, he sees himself as an advocate for credit students and, given that he was one not so long ago, feels he can best represent them on the board.
Although Nielsen and Fay present different life experiences, it is difficult to distinguish them as candidates. They are both drawn to the position because it is nonpartisan, neither harbors political ambitions, and they both see themselves as peacemakers. And whether or not credit and noncredit classes are in direct competition for resources, the Continuing Education reorganization will likely be well underway when the new board is installed.
Fay said that the rollout of the new Center for Lifelong Learning (CLL) ​— ​a privately funded entity that will house enrichment and community-oriented Adult Ed courses ​— ​will be crucial to its ability to continue serving the community that has benefited from those courses for years. Even though Nielsen takes a more hard-line approach, he says he would fundraise for the CLL as long as it didn't interfere with SBCC's mission. "You gotta go back to those core values and follow them," he said.