News
Art Means Money
National Study Shows Santa Barbara Way Ahead of Curve
At a time when cities everywhere are striving to create jobs and stimulate their economies despite massive budget cuts, it looks as though support for nonprofit organizations in the arts has been a winner, particularly in our arts-rich region.
Arts and Economic Prosperity IV, the latest study by Americans for the Arts, a national organization based in Washington, D. C., examined the way nonprofit cultural organizations affected 182 communities nationwide in every state and the District of Columbia for the fiscal year 2010. Santa Barbara far outstripped the median benefit for cities of comparable size and for the nation, with our arts organizations and their audiences generating nearly $125 million in total economic impact.
On Thursday, the County Arts Commission will host a forum to present these results at the Lobero Theatre beginning at 3:30 p.m. Mayor Helene Schneider will get things started by proclaiming October "Arts and Humanities Month" in Santa Barbara, and Kathy Janega-Dykes of the Conference and Visitors Bureau and Film Commission will report on the progress of their "Culture 101" program. The event's keynote speaker is Randy Cohen, the vice president for research at Americans for the Arts, who will explain the context for the study and answer questions about its scope, methods, and significance.
Copies of the report have been available to media for a week now, and in several instances, the statistics presented are eye-popping. The aggregate spending by nonprofit arts organizations and their audiences in our area totals a whopping $124,016,494, which puts Santa Barbara more than $46 million ahead of the median for similar study regions (meaning urban centers with populations between 250,000 and 500,000).
The gap between Santa Barbara and the overall national median for total economic impact of the arts is even larger ​— ​nearly $75 million. In addition to a variety of statistics on the economic impact of the arts on our area, the report also includes a compelling account of how the money that arts organizations and their audiences spend tends to stay local. In a section subtitled "How a Dollar Is Re-spent in the Economy," the report details the indirect ripple effects of a hypothetical expenditure of $200 on paint by a Santa Barbara theater company.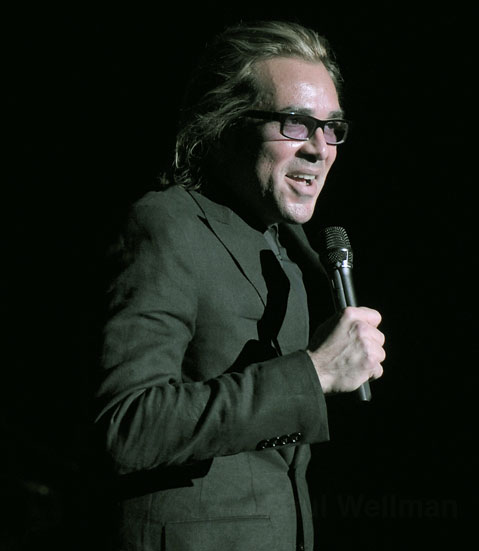 To get a participant's perspective on how our area achieved this extraordinary level of economic success through promoting the arts and culture, I spoke with Santa Barbara International Film Festival director Roger Durling, whose organization was one of the 73 nonprofits surveyed for the study. As Durling heads into his 10th festival as director, he feels confident that this news about the economic impact of the arts in our county is something that not only can be sustained but can continue to grow.
"I am so optimistic about Santa Barbara as a cultural destination right now," said Durling, "and that's why we have decided this year to expand our outreach to the people of Los Angeles and the national media. On October 9, we will be doing our first event specifically geared toward promoting the Film Festival in L.A. It's called 'A Taste of the Santa Barbara International Film Festival,' it's taking place at The London hotel in West Hollywood, and we are bringing some of our sponsors, such as Bridlewood Wines, with us to get even more people excited about coming here this year."
Durling is not alone in his optimism. On September 29, an experienced group of entertainment professionals headed by Santa Barbara resident Jim Green announced a partnership with Santa Barbara City College to create a theater festival called Playfest which will have its premiere in January 2013, just a week prior to the Film Festival. As dozens of arts and cultural organizations gear up for another season of activity, this indication that their efforts provide long-lasting and economically significant benefits to the entire community is most welcome.