Columns
They Want to Walk You Home
Community Safety Officers Are Waiting for Your Call
With two sexual assaults reported in Isla Vista since fall classes began, it's definitely the right time to think about safety. One woman was apparently attacked on the beach after she left a party with a guy; police met her at the emergency room. One week earlier, on September 26, another woman reported being attacked while walking in the 6600 block of Pasado Road. That was just a few hours after an assault on two males, resulting in serious bodily injury, was reported on Del Playa.
There is no magical way to protect yourself completely, but there is a way to make a walk or bike at night pleasant rather than nerve-wracking. UCSB Community Safety Officers (CSOs) provide an escort service on campus and throughout the Isla Vista area. According to Rob Romero, administrative sergeant for the UCSB Police Department, about 20 people call for escort service on a normal weekend night.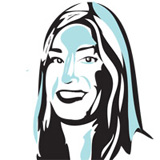 With an escort force of up to 60 CSOs (not all working one night), he said they could handle many more calls. "We wish people would use it more."
Say you are studying late at the library: A CSO can accompany you on your way home. Say you are visiting a friend in I.V. late at night and want an escort back to your dorm on campus: You can call a CSO. Say you are at a party late at night, and your best friend left with a guy: You can call a CSO to get you home safely. And don't worry if you rode your bike to the location and want to ride it home: The CSO will come with his or her own ride.
Even though people who are out drinking might feel uncomfortable with an escort, Romero said, they shouldn't. "The CSOs are peers — they know that there's a good possibility that the person, or persons, they are walking with has been drinking." He emphasized again, "We really encourage anyone to call the CSO line to get to a location safely. That's what it's all about."
He said the reason people don't call the escort line doesn't have to do with a lack of knowledge about its existence. UCSB students hear about the service at orientation and read about it on flyers, can pick up business cards at the front desks of residence halls, and attend safety workshops on campus.
UCSB also has many opportunities for discussing and learning about personal safety, self-defense, and drug-and-alcohol issues. "We are constantly hammering home the idea of safety, responsibility, and being aware of your surroundings," Romero explained. But, he said, it all comes down to what students feel comfortable doing. "It's all about what an individual feels about their safety level, their preference."
CSOs work on weekdays from 7:30 p.m.-3:30 a.m. and on weekends from 5 p.m-4 a.m. When they are not escorting students, staff, or faculty, they patrol the campus. They don't issue citations, but Romero said CSOs provide a visible presence and do remind people to do such things as walk their bikes or carry their skateboards through campus. They carry a radio with direct communication lines to the police and fire departments, and are trained to report problems even when they are off campus in I.V. "They are another set of eyes and ears for the community," he said.
The number is (805) 893-2000.