Columns
How Safe Is Goleta?
A Conversation with Sheriff's Lt. Butch Arnoldi
In my rounds through the community, I've heard all sorts of comments regarding the Goleta police force. Apparently most of them are excellent, and, as with anything else, a couple of them aren't. So, I decided to ask the person in charge of Goleta's police, Lt. Butch Arnoldi, about it. (The city contracts with the Santa Barbara County Sheriff's Department for police services.
Lt. Arnoldi has been in law enforcement for a long time, having started his service with the Sheriff in 1973 as a reserve, then hired as deputy in 1974. He was born and raised in Santa Barbara, and attended UCSB, majoring in political science with a minor in sports coaching.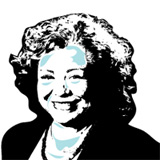 Let's talk about the good and the bad in your long career.
In my career, I've seen a lot of good things and a lot of bad things. The highlight was when the queen came to visit Santa Barbara, and I was the lead escort vehicle during her visit. Other good times were when I worked with the presidential detail during President Reagan's days. The worse day was probably in January of 2006, when the post office shooting happened.
How many sworn officers work for the Sheriff's Department today?
Right now we have under 225 sworn deputies. At our height, we were almost 300. I've seen the organization go from five or six hundred up to 1,200, and back to under a thousand total employees. These reductions have affected not only sworn personnel but also our civilian employees.
How many deputies are working under the contract with the City of Goleta?
Goleta recently celebrated its 10th anniversary. SBSO has always been Goleta's law enforcement provider. The city hired some independent firm from Northern California to do a law enforcement study, to see if they were getting what they were paying for – cost-efficient and cost-effective. It overwhelmingly showed that they're getting the best deal possible. To start, its own police department would cost the city in excess of $2 million between cars, selection process, training – all of which is very costly. Because of this, they renewed their contract on July 2012, going to July 2017. Other neighboring cities, such as Buellton, Solvang, and Carpinteria, have gone the same route before.
The contract calls for three full-time deputies per squad, and we have three squads [doing] 12-hour day- or night-shifts. Those on duty include three deputies, [plus] one traffic unit and one supervisor at the very least. One senior deputy, one motorcycle deputy, and another unit are also out at all times. There are 32.08 total positions counting administrative, patrol management, investigating management, and two clerical staff.
How many detectives are assigned to Goleta?
We have three full-time criminal detectives [assigned to Goleta], one half-time forensics person, and one detective for special investigations. We have a school resource deputy, for whom the city pays half his salary, and also a narcotics person, for whom the city pays one-third.
We also have a community resource deputy, Greg Sorensen, and an office front at The Camino Real Marketplace. The Marketplace supplements all the cost. They like to have us there for visibility. In a five-year period, they've paid over $7 million.
Is this coverage enough?
Yes, the study showed that it is enough. Although we have more calls than the rest of the county combined, our deputies are doing an awesome job. Crime is not sky-high here, but deputies are very proactive. We're very busy down here!
A common comment that I hear is that deputies don't want to make an incident report or give the victim a report number. What do you say about this?
Like I just mentioned, we have the highest number of reports written, so I don't know why people should say that. When a crime is committed, a report should be written. Even a simple report – an argument with your neighbor, no matter that it is a civil problem – if the person wants a report number, it should be given to them. We have several ways to document things. Every time someone calls, it is recorded in the system. There is a line-by-line progression of how things occurred. There is a permanent record. Every incident has an incident number. The report is to really have it formalized. There's no doubt, if you call, it will be in our archives. Even if the person doesn't get an official police report, the record is there in the log. If, two weeks down the road, your neighbor broke your windshield, we go back and see what happened before. We can run it by your name, by date, or by the physical address. We can trace it, no matter what.
Is recruiting for Sheriff's positions in the County an easy thing?
No. What people don't understand is that applicants today have to have a lot of patience. They have to go through a six-month academy, and a 16-week field training. They also have to do their medical, physical, psychological, and written exams, plus the interviews. We also have to do a full background check. By the time that they are fully trained, we've taken over a year. It is a tedious process. For every 100 candidates we hire one.
Is Isla Vista included in the City of Goleta contract with sheriff?
Not really. Isla Vista Law Enforcement is funded by a combination of sheriff, county, Highway Patrol, and UCSB Police.
Finally, the most important question: Is Goleta safe for us, our families, and our guests?
Yes! Goleta is probably one of the safest cities in the state. When something happens, our response time in the city is less than three minutes. The most common crime is petty theft, up to $900 now. In August, for example, we had a total of 59 of what you might call serious crimes, and 42 of them were thefts. In January we will have all the numbers for the year, and I will show them to the city to suggest they allocate more personnel.
I want to make very clear that if a serious crime occurs, the sheriff's office will assist in full force. From the tactics team, to K9, to hostage negotiators, to the air support bureau – you name it. It doesn't matter where it happens. If we have jurisdiction, we don't look at boundaries or contracts; we send everything we've got and that's beneficial to our contract cities because they are not paying anything extra for that extra support. Keeping the peace is what we do.
Did you know that Santa Barbara is one of the original counties in California? Ventura didn't exist from 1850 to 1873; it was all Santa Barbara County down to Westlake City, and the Sheriff has been around for almost 163 years. Protecting life and property, that's what we're here for.
I promised Lt. Arnoldi that I will call his office to schedule a Ride-Along in the very near future. For that, I will have a camera with me for my own telecast of "Goleta Police in Action."