Columns
Newsman Journeys into a Likely Future
Veteran Journalist's Saga Points to Promise of Digital Newspapers
From a vantage point of more than 35 years as a professional journalist, most of it with newspapers in Santa Barbara County, Tom Bolton has seen his industry battle recessions and grapple with digital technology. However, the news gathering process has remained much as it was when he graduated from the University of California, Santa Barbara, in 1980 and landed his first job covering education for the Santa Maria Times.
News gathering "is essentially the same," said Bolton. Readers still expect factual, impartial reports on people and events, accurately presented and clearly written. So long as content is labeled as opinion or news, he thinks it does not matter to most readers if it comes pressed onto paper or as electrons dancing on a screen.
The fundamental ingredient is the integrity of reporters and editors. Their professionalism, ethics, and knowledge establish and maintain a digital newspaper's quality just as they do a traditional paper. Publishers also play a role, though customarily it is confined to keeping the business side of the enterprise running smoothly and profitably.
Since publishers represent the papers' owners (or may be the owner, as is the case with Santa Barbara News-Press publisher Wendy McCaw), they usually have the power, within legal boundaries, to hire and fire editorial and advertising staff.
In June 2001, less than a year after McCaw bought the News-Press from the New York Times, then-executive editor Bolton was unceremoniously axed.
Though he won't go into detail about the firing, he expressed some sadness: "I had thought I'd grow old and die at the News-Press," he said without rancor. "That's all right; it was hers to say."
However, the day he cleared out his desk, he recorded a new message on his personal phone system: "Integrity is everything."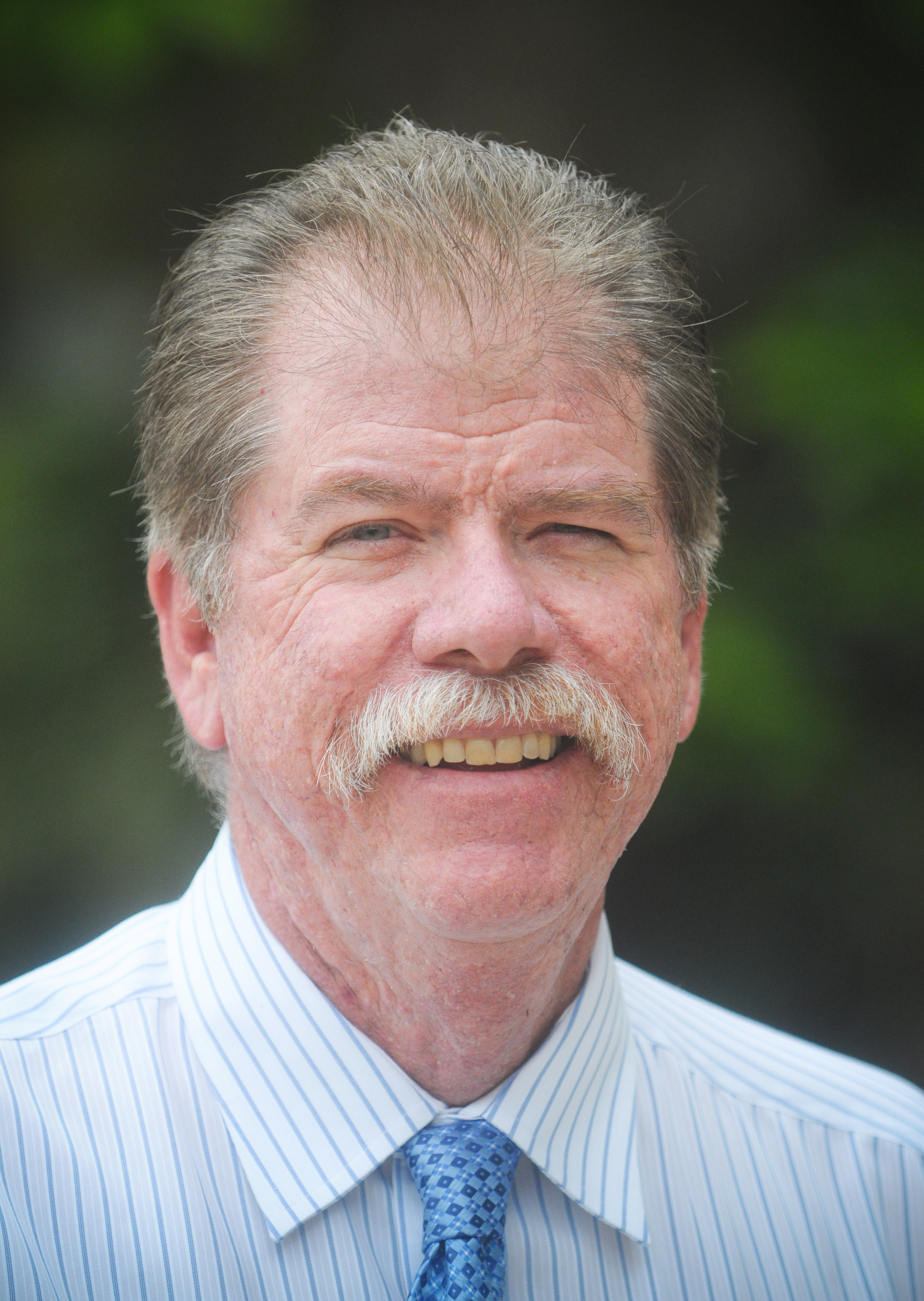 "I like to tell people that I was the first editor that Wendy McCaw fired," Bolton added. (His eventual replacement, Jerry Roberts, and several other editors resigned because of McCaw in 2006, and others have since then been fired.)
Bolton, who had worked 22 years for the News-Press, landed a part-time position at the San Luis Obispo Tribune. For six months he commuted from his Goleta home to the Tribune, helping to shape a more professional city desk staff. He was working there when terrorists attacked New York City's World Trade Center twin towers.
"It was an incredible event," he recalled. "I don't know what it would've been like had I not been working on a paper on what I believe was the biggest day of my (professional) life."
After his stint at the Tribune, Bolton teamed in 2002 with publisher-entrepreneur William Macfadyen to launch a printed paper in Santa Barbara, the South Coast Beacon. He stayed less than a year but strengthened his friendship with Macfadyen.
Shortly afterward, the Santa Maria Times recruited Bolton as its executive editor with supervision over five affiliated papers, including the Lompoc Record. He worked for them through the next decade — until the publisher cut costs in 2011 by eliminating the chain's top editors.
After what Bolton describes as a "demoralizing" final year in which the Times struggled to survive, he was again job hunting. But he had learned a lot about running digital editions of newspapers and how to use the Internet to cater to readers' interests. Meanwhile, Macfadyen had started a free online publication, called Noozhawk, and he needed someone to head its growing news operation.
Last April, Bolton came aboard as Noozhawk's executive editor and part owner. While helping train the young staff and guide their editorial learning curve, he also writes local news stories on vehicle accidents, local crimes, and weather reports. "I'm having a blast," he laughed. "I'm a journalist again."
Unless traditional newspapers adapt to the digital world and readers' new habits, Bolton feels they will fail. "The need to produce a physical product is what is killing papers," he said.
With digital, editors know what stories are being read at any given moment and for how long. This allows them to follow readers' quickly changing interests. "It's exciting and terrifying at the same time," Bolton said. "It can be daunting, but you just have to pay attention" and allow the readers to guide you. This is not the typical gatekeeper function of print editors who offer a diversity of stories they think readers might like and should be interested in.
The approach appears to be paying off. After nearly five years, Noozhawk is on a "very good trajectory," reported Bolton. The publication had 80 percent more page views in October 2012 than the same month last year, and site traffic has soared 60 percent from 2011.
Advertising revenue continues to increase and Macfadyen has invested in more reporting staff, as well as a new marketing and sales director.
The dust has yet to settle on the future of journalism, but for the moment, Noozhawk seems to have caught an updraft, and Tom Bolton is not ready to walk into the sunset.