Film & TV
Starlet
Dree Hemingway and Besedka Johnson star in a film written by Sean Baker and Chris Bergoch and directed by Baker.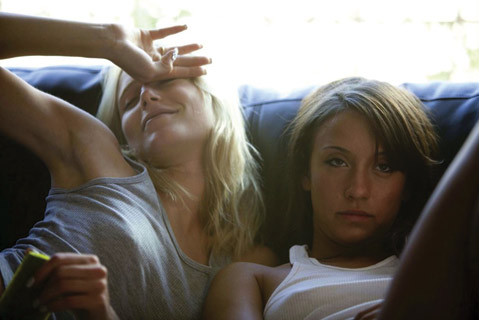 From the title onward, the spry and oddly enticing indie film Starlet maneuvers a clever, windy path to our affections. "Starlet" is a small part of the story, a small dog — a Chihuahua, in fact — although the term and the mythology surrounding it also hover around our hardscrabble heroine (Dree Hemingway, in an attention-grabbing performance) feeding on high hopes and a thermos full of cash in L.A. To put a finer and more relevant point on it, she's not in the Hollywood side of the hills but in the Valley, the better to tend her work in the porn industry and the landscape of P.T. Anderson's cinematic curiosity. (An end credit proudly boasts, "Filmed in the beautiful San Fernando Valley").
As for the Valley-meets-porn genre angle, Starlet isn't as darkly comic, detached, and explicit as Boogie Nights, and it sneaks in some surprising emotional truth into its shaggy-woman story, having to do with a friendship between a footloose young woman and an older woman (Besedka Johnson) whose cynicism may be in peril. But there are secrets and secret lives to complicate narrative matters, and deepen the intrigue we feel for the characters, and the squalid Valley ambience and twisty story they're engaged in. For one thing, it's refreshing to watch strong and subtle actors we haven't seen endlessly onscreen — a frequent downside of the star system in American movies.
With Starlet, director and cowriter Sean Baker has created a film with one foot in indie land and one foot in the more mainstream film world. At root, the plot here is a spin on the old Hollywood-approved yarn of a relationship based on a secret which we, the audience, are privy to, and which we assume will be revealed by film's end. Formula tells us that the couple will survive the moment of truth and continue on, the richer for the honesty. As it works out here, though, the presumed happy ending leans back into an art-house position, where a little ambiguity goes a long way.
If, in the end, the finale isn't as powerful as it wants to be, there are so many interesting angles and passages in the film to make it a quirky little number well worth checking out.