News
'Grave Disquietude'
S.L.O. Sides With Car-Campers in Lawsuit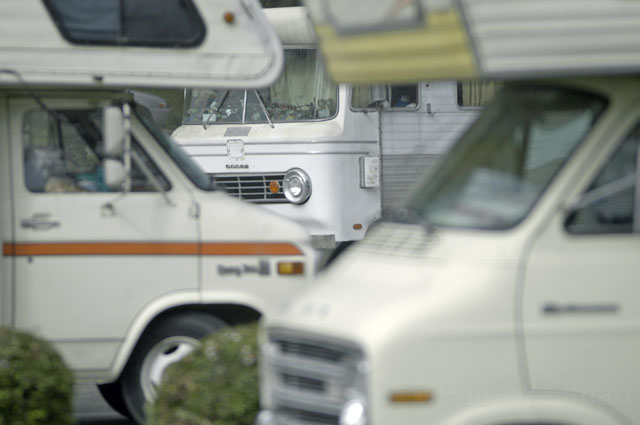 Santa Barbara City Attorney Steve Wiley dismissed the suggestion that a recent court ruling invalidating anti-car-camping laws targeting homeless people in San Luis Obispo would have any impact in Santa Barbara. The two prevailing attorneys who represented eight homeless people in S.L.O. were awarded $134,000 in attorneys' fees last week. Wiley said the S.L.O. ordinance differed from the one used in Santa Barbara to regulate car camping. But even if they were identical, he said, the opinion of an S.L.O. judge would have no weight in Santa Barbara.
The City of San Luis Obispo lost because Judge Charles Crandall ruled the city improperly used an ordinance drafted to prohibit people from dwelling in camper shells and RVs parked in private driveways and parking spaces rather than on public streets. Violations, the judge also objected, carried criminal rather than civil sanctions. Lastly, he said the manner in which S.L.O. city police enforced the ordinance caused him "grave disquietude." Teams of police officers, he said, would descend upon a part of town traditionally used by the homeless with sirens and lights blazing, pound on the doors of RVs and campers, and in some cases rock the vehicles, while ordering the occupants "to get out of town." The judge expressed serious doubt the same level of force and zeal would be deployed against occupants of more upscale RVs or campers parked on private properties.
After the judge issued a temporary restraining order banning further enforcement action, the City of S.L.O. reached a mediated settlement with attorneys Stewart Jenkins and Saro Rizzo, who represented the S.L.O. Homeless Coalition. As part of the settlement, the city would draft a new ordinance limiting where sleeping could occur and post enough street signs to put potential violators on notice. (This provision was inspired in large measure by Santa Barbara's long-running legal dispute between Homes on Wheels and City Hall regarding the adequacy of the city's no-parking signage. Although that lawsuit was initiated 10 years ago, "no parking" street signs were only just installed this past summer along Cabrillo Boulevard.)
Also as part of the settlement between S.L.O. and the Homeless Coalition, the criminal charges against 99 individuals ​— ​who were facing possible jail time, as well as $500 fines ​— ​would be dropped. In the future, violators will face civil penalties rather than criminal sanctions. Jenkins, one of the prevailing attorneys, noted there are 1,800-2,000 homeless people in S.L.O., roughly twice what it was before the recession of 2007.