Film & TV
Santa Barbara Filmmakers 2013
Documentaries, Features, and Shorts with Hometown Roots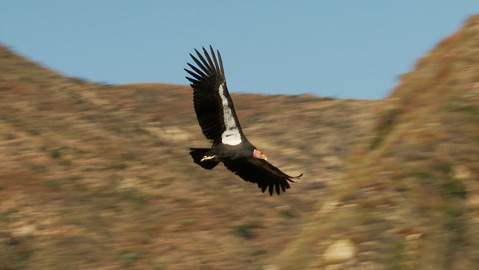 If you're a filmmaker living in Santa Barbara, few opportunities are as golden as SBIFF. This year, there are only 14 total films from our area's auteurs — compared to 34 films last year and 32 in 2011 — but the talents are as evident as ever, whether it comes to features, documentaries, or shorts.
On the feature-length front, art and nature documentaries predominate. Scott Erickson's Jerry & Maggie: This Is Not Photography is a sleek and insightful look into the world of surrealist photographer Jerry Uelsmann. Produced by the fine folks at Lynda.com, Jerry & Maggie looks at Uelsmann's fantastic and revolutionary photo-splicing techniques as the precursor to Adobe Photoshop, a tool that Uelsmann's wife (and fellow artist), Maggie Taylor, uses to create all her work. Charles Lloyd, Arrows into Infinity delves into the rise, fall, and rebirth of one of Santa Barbara's most beloved residents. Directed by Lloyd's wife/manager, Dorothy Darr, the film lovingly retraces the iconic jazz man's humble beginnings, big-city triumphs, crossover successes, and his ongoing spiritual journey through music.
For a peek into our big backyard, The Condor's Shadow dissects the valiant efforts being made to protect the critically endangered California condor, as well as the manmade threats that continue to thwart conservationists' work. It's the result of a many-year effort by filmmaker Jeff McLoughlin and probably the most comprehensive analysis of the endangered species to date. In the same neighborhood is The Santa Ynez River Wilderness, a wildlife-rich study of the upper reaches of the Santa Ynez River by Michael Love, who interviews experts in ecology, geology, and anthropology to paint a vivid portrait of a nearby gem. Both docs are must-sees for anyone who loves the Los Padres.
Perhaps the most promising documentary of all, however, is Mommy, I'm a Bastard!, which puts the life story of twenty­­something Max Barbakow — adopted son of former festival president Jeffrey Barbakow — under a brightly lit microscope. Directed by Max himself, we get a powerful look at completely open and honest adoption done right, while learning about the potential pitfalls along the way.
The only narrative feature is The Racket Boys, Brandon Willer's buddy road-trip flick that contains all sorts of surreal twists as two guys and a girl travel from Southern California along the Big Sur coast toward San Francisco in search of themselves. Shot in black-and-white, it's a clean, confident effort with dashes of screenwriting brilliance.
This year also brings some highly stylized shorts from S.B.'s fledgling filmmakers. A Tiny Portal is a nice riff on the Through the Looking-Glass model, featuring a young woman, her elderly neighbors, and one magical volume of the Encyclopedia Britannica. Memorial offers a black-and-white vignette on love, loss, and letting go that kicks off with a phone call from beyond the grave. The smartly shot and artfully moody This Is Caroline follows one young twentysomething as she navigates the post-college world and all the confusion, mistakes, and self-doubt that come with it. Set amid a Del Playa party, The Condition concerns an Isla Vista rumor and the effect it has on potential love interests, while The Meter is more focused on end-of-life advice, given from a man entering hospice to a cabbie with family afar.
On the short-documentary front, Ride, which won an award during the Green Shorts Film Festival at the Lobero last March, is all about bicycle commuting. The short Equalizer is a rock climbing–related caper full of intrigue and decent young acting. And, last but most certainly not least, is Jack, a heart-warming look at the life of 93-year-old Jack English, who lives the homesteader's life five miles from any road on property that he's known since age 11. Making violin bows to pay the bills, English strives to go back in time, fighting against the wave of so many trying to lurch forward.