Film & TV
Closing Night Report
Final Fizzles to End SBIFF 2013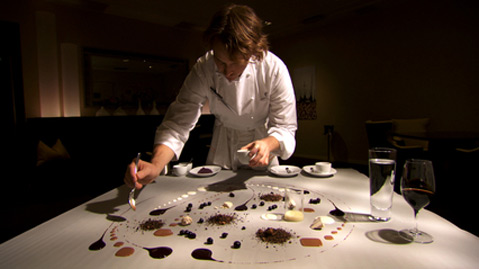 Maybe because it shares the day with Super Bowl, the SBIFF's final night festivities seem to have steadily dwindled over the last few years. This one — though it topped what was clearly one of the best fests ever — kept the down spiral spinning.
At the Arlington on Sunday night, the 10-10-10 competition winners were screened, The Santa Barbara Independent's Audience Choice Award went to the American food documentary Spinning Plates, and fest director Roger Durling gave a short speech saluting six of his favorite volunteers. Then it was off to the final movie, Wasteland, a contemporary British thriller somewhere between Lock, Stock and Two Smoking Barrels and The Usual Suspects. Except it didn't really have many thrills or even much of a twist at the end. The problem with these hard-to-understand north England accents is somehow compounded with the hollow echoing of the Arlington, which, unfortunately grew worse as the crowd dispersed — before the film ended.
It was a dull note to end what was easily the most brilliantly starred and peopled fest yet. You can say what you want critically about the level of films or the gaffes of interviewers and interviewees, but any festival in the world that had Daniel Day Lewis and Quentin Tarantino onstage during the same week maybe deserves a better ending. But, especially with a Super Bowl underway until late, a lackluster closing night can also be forgiven for coming along tired at the end of 11 days of epic dream factory celebrations.