Bottles & Barrels
Paul Lato Dinner @ Wine Cask
Celebrated Winemaker Pouring Magnums and More with Chef Brandon Hughes's Menu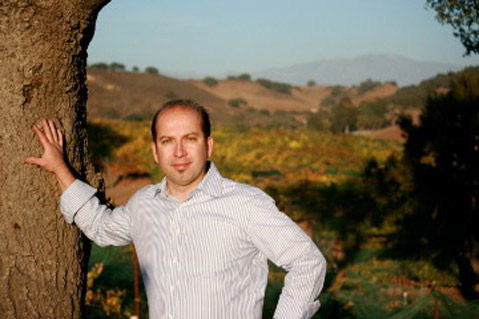 In March 2011, pinot-files from around the planet converged on Pismo Beach for the annual World of Pinot Noir gathering. It was my first experience at the event — which, incidentally, happens this coming March 1 and 2 (see wopn.com) — and, upon entering the grand tasting-by-the-sea, it quickly became apparent that certain winemakers had already been elevated to rock-star status thanks to critical acclaim and popular praise of their wines. That special buzz was swirling most prominently around Paul Lato, the Polish-born, professionally trained sommelier who started making pinot and syrah in Santa Barbara County about a decade ago.
This Friday, Lato is teaming with Chef Brandon Hughes of the Wine Cask to present a rare dinner featuring magnums of his wines paired with meticulously prepared dishes that will both complement and explore the different facets of each bottling and vintage. There are still a handful of seats remaining, so I sent Lato a few questions via email this week to learn more about the event.
When you started in wine making, I heard you were living in your car. Did you ever expect to be one of California's rising stars?
When I first started making wine in 2002, I invested all my savings in buying the best grapes and producing six barrels of wine. The wine was maturing in the barrel for 18 months, and I needed more money to produce next vintage, design a label, etc. But as expenses increased, so did my commitment to following my passion.
By 2004, I had really run out of money yet I still refused to take on investors. And with every dollar I made going straight to the wine company, I could not afford to pay rent. I started living with my girlfriend on a horse ranch in Santa Ynez each weekend, but it was too far from the winery, so during the week, I would stay with various friends, sleeping on their couches. That lasted nearly eight months, until I finally started selling my wine.
Doug Margerum at the Wine Cask and Mitchell Sjerven at bouchon were my first supporters. I will never forget it. And, yes, I believed in my journey and hoped for success. This gave me strength to continue.
How did you develop a menu with Chef Brandon Hughes?
Brandon is a very talented chef, and he also loves wine. He knows my wines, and I leave the menu to him. I like to be surprised and try new things as well.
Is wine better or different in magnums? Why?
There is something special about magnums. The wine does develop differently. Often wines taste fuller, silkier, more profound. It must be magic.
What should Friday night's dinner guests be most excited about?
I am really looking forward to this dinner. Many of my friends will be attending. We will share stories and jokes over the tasty food in a beautiful location and drink fine wine. What else one can ask for?
4•1•1
The Wine Cask's Paul Lato Winemaker Dinner is on Friday, February 15, 6:30 p.m., and costs $150, all inclusive. Call (805) 966-9463 for tickets. See winecask.com and paullatowines.com.