Arts & Entertainment
The Santa Barbara Symphony at the Granada Theatre March 16
Featuring the Gershwin Piano Concerto and a New Commission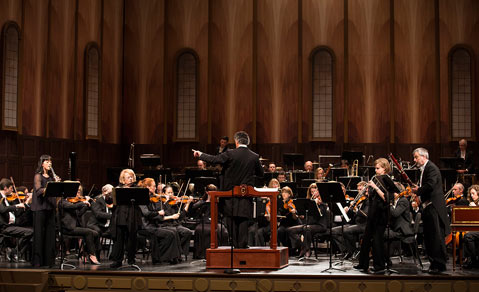 In the mid-1920s, just when the emerging popular music of natural-born geniuses like Louis Armstrong and Duke Ellington began to capture America's imagination, a gifted young pianist named George Gershwin met his promotional match in the powerful conductor Walter Damrosch, then the music director at the National Broadcasting Company and a pioneer in bringing classical music to the radio. Damrosch, who caught the famous 1924 concert at which Gershwin had premiered his revolutionary Rhapsody in Blue, wasted no time. The next day, he commissioned Gershwin to write a full piano concerto. His goal was clear — he wanted to prove classical could be popular, too.
For the Santa Barbara Symphony's recent performance of Gershwin's Concerto in F, Xiayin Wang, an excellent young pianist with a particular gift for interpreting Russian music, joined the orchestra as soloist. She was a fine choice for this piece, as in it, Gershwin relied greatly on both his own extraordinary skills as a pianist and his intimate knowledge of the Russian tradition. What really set this music apart was Gershwin's deeply intuitive blending of Western musical chromaticism with jazz and blues-derived syncopation, and it was in the service of this tendency that Wang and the orchestra were united. As in the Symphonic Dances from West Side Story of Leonard Bernstein that preceded it on the program, the mood was at once festive, invigorating, and darkly exotic.
The program opened with a world premiere of the Concerto Grosso of Jonathan Leshnoff. The piece, which was written in the style of Bach, built slowly as more and more soloists joined the orchestra onstage for each movement, and it reached its height of effectiveness, appropriately enough, in the finale.