News
Modern Bankruptcy Law in the U.S.A.
Understanding Bankruptcy: Part 3 of 7
Toward the end of the 19th century, economists and lawmakers began to realize that legally sanctioned bankruptcy had a far more important economic role than as a mere temporary measure for difficult times. Slowly, people began to appreciate that being able to deal with overwhelming debt was of fundamental importance to the well-being of the economic system. This realization marked a turning point.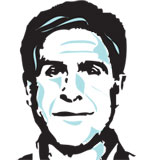 So, when the next U.S. bankruptcy law was passed in 1898, it become permanent. Although the law was revised from time to time (see below), it was never repealed outright. Having a permanent bankruptcy law led to a sea change in how insolvency was handled in the United States. Specifically, for well over a century, the United States has had a functional and accessible bankruptcy system.
Here is a summary of how the U.S. bankruptcy system developed.
1898: The National Bankruptcy Act
The National Bankruptcy Act of 1898 (known more simply as the "Bankruptcy Act") became the first permanent U.S. bankruptcy law. The Bankruptcy Act served as the basis of U.S. bankruptcy law for 40 years until it was overhauled in 1938.
1933: The Bankruptcy Act was amended.
1934: The Bankruptcy Act was amended again.
In 1934, another crucial psychological milestone was reached when, for the first time, the U.S. Supreme Court definitively established that the purpose of bankruptcy was to provide the honest debtor with a second chance.
The case was Local Loan Co. v. Hunt. Within the written opinion, Supreme Court Justice George Sutherland wrote:
"One of the primary purposes of the Bankruptcy Act is to 'relieve the honest debtor from the weight of oppressive indebtedness, and permit him to start afresh free from the obligations and responsibilities consequent upon business misfortunes.'
"This purpose of the act has been again and again emphasized by the courts as being of public as well as private interest, in that it gives to the honest but unfortunate debtor who surrenders for distribution the property which he owns at the time of bankruptcy, a new opportunity in life and a clear field for future effort, unhampered by the pressure and discouragement of pre-existing debt."
With this statement, the U.S. Supreme Court officially recognized the purpose of modern bankruptcy: to provide the honest debtor with a second chance. When you read about bankruptcy, you will almost always see this idea referred to as a "fresh start," echoing the words of Justice Sutherland.
The importance of a fresh start is twofold. First, it enables debtors to retain their self-respect and mental health (which is good for the individual). Second, it makes it far more likely that the debtor will, once again, become a useful and productive member of society (which is good for the economy).
The spirit of Mr. Justice Sutherland's statement manifested itself again four years later when the Bankruptcy Act was overhauled.
1938: The Chandler Act
The Bankruptcy Act was amended for a third time by the so-called "Chandler Act of 1938." This time, there were two major changes. First, the law made it easier for individuals and companies to go bankrupt voluntarily. Second, there was a new alternative to total liquidation: A company in debt now had the option to reorganize its finances and stay in business.
With the passing of the Chandler Act, U.S. bankruptcy law became so stable that the next major change did not take place until 1978.
1978: The Bankruptcy Reform Act
The Bankruptcy Reform Act was another major overhaul of the entire bankruptcy system. Many of the changes, though significant, were technical and procedural, and we don't need to go into the details. There is, however, one important change I want to mention.
Before 1978, it was possible to discharge all student loans through bankruptcy. The new law changed that. Starting in 1978, government student loans could no longer be included as part of a bankruptcy. However, until 2005, it was still possible to discharge private student loans. We'll talk about bankruptcy and student loans in more detail in a later column.
The Bankruptcy Abuse Prevention and Consumer Protection Act
Since 1978, there have been a variety of changes to U.S. bankruptcy law. However, with one exception, they need not concern us. The one exception was an important amendment passed by the U.S. Congress in 2005 and signed into law by President George W. Bush.
2005: The Bankruptcy Abuse Prevention and Consumer Protection Act (BAPCPA)
BAPCPA (as the law is known) was first drafted in 1997. BAPCPA is a complex set of new regulations created at the behest of banks, credit card companies, and other major creditors, who mounted an enormous, multi-year lobbying effort to change the U.S. bankruptcy system. BAPCPA encountered such heavy resistance that it took eight years for the law to be passed.
BAPCPA created sweeping changes to the U.S. bankruptcy system in ways that affect both individuals and businesses. As you would expect, many of these changes were in the interests of the credit industry. Overall, BAPCPA increased the costs of bankruptcy to individuals, while decreasing the benefits. Specifically, BAPCPA made it more difficult to:
– File for bankruptcy
– Discharge debts
– Discharge any student loans (including private loans)
– File for bankruptcy more than once
– Avoid certain liens (claims against processions)
– Save money by moving to another state before filing for bankruptcy
At the same time, BAPCPA:
– Increased paperwork requirements
– Increased filing fees
– Required bankruptcy trustees to accept responsibility for inaccurate information
BAPCPA also mandated that individuals filing for bankruptcy would be required to take a course in credit counseling and financial management.
As I mentioned, before BAPCPA was passed in 2005, there was a long period of intense debate. Credit industry lobbyists maintained that BAPCPA would benefit both creditors and consumers. The idea was that, once credit card companies and banks had their costs lowered, they would pass on the savings to consumers in the form of lower interest rates and fees. Critics of the law claimed that BAPCPA was nothing more than special interest legislation designed to favor credit card companies at the expense of ordinary people.
In July 2008, the American Bankruptcy Law Journal published a research paper called "The Effect of BAPCPA on Credit Card Industry Profits and Prices." The paper was written by Michael Simkovic, a highly regarded law professor. After studying the relevant data, Simkovic found that, as promised, BAPCPA did decrease the number of bankruptcies, as well as losses to credit card companies. As a result, credit card companies achieved record profits. However, these profits were not passed on to consumers. On the contrary, the cost of credit card debt actually increased. As such, Simkovic concluded that "the 2005 bankruptcy reforms profited credit card companies at consumers' expense."
Today, thanks to BAPCPA, filing for bankruptcy in the United States is significantly more complex and less debtor-friendly than it used to be. For this reason, if you are considering bankruptcy, it is important to start the process by consulting a professional trustee. Have him or her evaluate your case to see if you qualify for bankruptcy, and, if so, which type of bankruptcy is best for you.
To help you understand the various options, in the next column, we will turn our attention to the different types of bankruptcy.
Author's Note: "Understanding Bankruptcy" is a series of seven columns to help you understand our modern bankruptcy system and how it works. I suggest that you start with the first column and read them in order, if you have not already done so. As a reference aid, I have created a comprehensive glossary of bankruptcy-related terms. You can find it in the "Money and Economics" section of my website.