Film & TV
The Company You Keep
Robert Redford, Shia LaBeouf, and Susan Sarandon star in a film written by Lem Dobbs, based on the novel by Neil Gordon, and directed by Redford.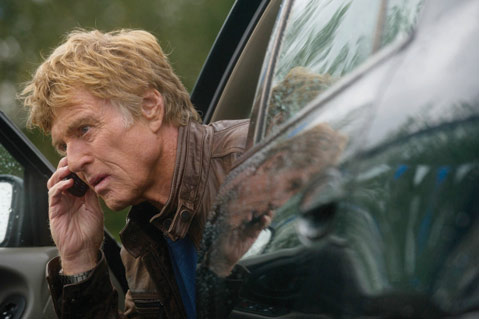 Skeletons become un-closeted and old moral quandaries are revisited in Robert Redford's well-meaning but artistically troubled film about the sins of the Weather Underground uncovered, 30 years later. Based on a tale of '70s radicals involved in a bank robbery that resulted in a guard's death and who went "underground" by assuming new identities and living quietly "overground" for three decades, the film has built-in ingredients for a political-suspense and historical-theory number. Somehow, unfortunately, things don't add up to a rich cinematic experience.
Director/star Redford plays a man suddenly on the run after 30 relatively quiet years, having been outed for his radical past and thrown in the crosshairs of the FBI. He stealthily meanders from his reinvented life in Albany, New York, to California, swerving in and out of the lives of other fellow Undergrounders (in the form of Nick Nolte and Julie Christie) along the way to the inevitable chase and showdown in the Big Sur woods.
A central dichotomy and theme of the story relates to the generational chasm between boomers who went boom, for a cause, and the younger generation that views countercultural hippiedom with skepticism or kitsch-colored glasses. That idea comes face-to-face in a telling jailhouse interview scene between our eager, scoop-hungry young newspaper reporter (Shia LaBeouf) and the jailed, exposed ex-radical played by Susan Sarandon. Justifying her role in the Underground decades earlier, she tells him, "There was a revolution, and I wanted to be part of it." "How groovy," he says, cheekily. She blanches, retorting "It wasn't groovy. The war was escalating. Doing nothing while your government committed genocide was a form of violence."
But for all the intrigue of its parts, the whole of the film falters. It never finds its groove or suspends our disbelief, at various levels. Like Redford's 2007 film Lions for Lambs, his latest is a piece ripe with potential for sociopolitical commentary and with an admirable sense of idealism attached, but which slips into the lowered expectations and dynamics of the HBO zone.