Columns
Target Targets Goleta
There Goes Local Reinvestment
There doesn't seem to be a way around it. Goleta will pretty soon have a Target in its repertoire of big box stores, joining K-Mart, Costco, Home Depot, etc. Believe me, I've read all of the comments following The Independent's previous articles on the topic, but I'm still ambivalent about it.
On one hand, I have to admit that big box stores like Target offer sizable savings, and the public benefits from that. On the other hand, and precisely for this reason, they eventually kill small, local businesses, since these cannot compete with the huge volumes of merchandise that those monster outlets move and the prices they're able to offer.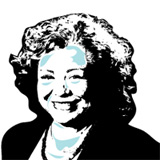 When it comes to customer service, they set the bar very low, adhering to a "help yourself" philosophy. The opposite happens in locally owned businesses: They have great customer service, and it is not uncommon to have a personal relationship with the owners.
Most importantly, the money that we spend in local shops stays in our community.
It is true that the City of Goleta's Planning Commission, our Design Review Board, and our City Council are there to make decisions on the residents' behalf. But, there's been a huge change of heart from the time that these bodies decided – not too long ago – that it was not the will of Goleta to have a Target here, to today's mostly welcoming attitude. What happened?
Now, while it is true that I'm undecided about what's more beneficial for the people of The Good Land, local reinvestment or lower prices, I definitely take issue other aspects of Target's proposal – namely, the architectural design, the project size, and the vision behind it, or lack thereof.
Don't take me wrong. The design is okay – for a different, larger city, not for a town in which a modern building this size will be more of an eyesore than anything else. If anything, it should be a building that preserves our small-town style, preferably something that harmonizes with that beautiful building right across Los Carneros Way. It has been brought to my attention that the design proposed for Target Goleta looks rather similar to the one located in Oxnard. Could it be that Target doesn't want to invest a lot of money in designing something specific for our city, and that they are taking the easy road of adapting a previous design to a new project? The fact that there are other buildings in the vicinity that have no personality doesn't mean that we should continue with such distasteful trend.
Do the bodies making recommendations to the Council, and do the councilmembers, have some vision regarding a defined architectural style for the Goleta industrial corridor? I hope so. Otherwise, I'm afraid that those who think that our town will pretty soon look like other cities to the north and south of us, will be right on "target."
When Costco came to The Good Land, it was built along with a beautiful shopping center that could be considered, for now, at least until the beautification of Downtown Goleta happens, the most vibrant spot in the area, where families gather to spend time together, relax after playing sports, take the pets, and enjoy a good conversation around food or coffee. The Marketplace Shopping Center was very well thought-out. From the get-go it had a great architectural style and a social vision. If we are going to have another big box store, like Target, can our fearless leaders make sure that it brings something else positive to our community, other than just goods to be bought?
If you have an opinion about this matter, and want to express it, the next meeting of the Design Review Board is scheduled for May 28 at 3 p.m. Remember: Your voice has power.
EDITOR'S NOTE: Target is not actually on the agenda for the May 28 meeting, so while public comment is always appreciated, the board members, per the provisions of the Brown Act, will not be able to discuss the issue during that meeting.