Sports
S.B.'s Summer Sports Camps
Workshops for Athletes, by Athletes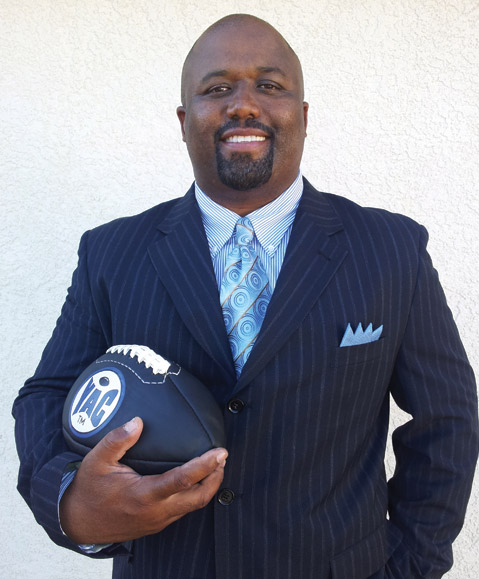 Michael Jordan and Kobe Bryant will be the eponymous attractions at a pair of basketball camps at UCSB this summer ​— ​Jordan's Flight School has been going on since 1996, while the Kobe Academy arrived here in 2010 ​— ​bringing in hundreds of young ballers from all over the country.
"Most Santa Barbara kids can't afford it," said Marisa Phillips, a basketball fan who has come up with a hometown alternative. She enlisted three of the best players to appear on area hardwoods ​— ​Orlando Johnson, James Nunnally, and Julyan Stone ​— ​to conduct the Shooting Star Basketball Camp at the Bishop Diego High gym. There will be a pair of two-day terms (July 22-23 and 24-25) for players ages 9-17.
Johnson and Nunnally were stars at UCSB, twice leading the Gauchos into the NCAA tournament. Johnson, the 36th pick in last year's NBA draft, is a reserve guard for the Indiana Pacers, who are currently battling the Miami Heat in the Eastern Conference finals. Nunnally played a notch below the big league for the Bakersfield Jam. Stone, a former Dos Pueblos High standout, was an undrafted point guard out of Texas-El Paso who made the Denver Nuggets roster. "All three boys have amazing hearts," said Phillips, a cousin of Nunnally who works in sports and entertainment marketing.
Stone is Shooting Star's point man. He has created a scholarship program that will award $2,000 to the high school senior student who composes the best essay titled "How High School Athletics Has Impacted My Life." The deadline is June 30. Stone, Johnson, and Nunnally will all judge the entries. Information is available at ssbasketballcamp.com.
Stone also will conduct a free skills challenge at the grand reopening of basketball court at the Goleta Boys & Girls Club on Saturday, June 8. Participants can register at the club's front desk by June 5.
FOOTBALL CAMPS: Sheldon Canley and J.T. Stone are two other accomplished athletes sharing their expertise with area youths.
Canley, a Santa Barbara native, moved with his family to Lompoc when he was in the 6th grade, and he became an outstanding running back for the Lompoc High Braves and San Jose State Spartans. His career at San Jose was full of highlights ​— ​including five touchdowns in a bowl game ​— ​and he was inducted into the SJSU Sports Hall of Fame in 2010. He was drafted by the San Francisco 49ers, but injuries stalled his NFL career.
Canley, an assistant football coach at Lompoc, will conduct a camp at Santa Barbara City College on Saturday, June 15. If there's one thing that participants will learn, it's how to hang onto the football. Canley invented an 11-pound ball, weighted with sand, which builds strength and promotes the term "high and tight" for ball carriers. As evidence of its effectiveness, he points to the 2012 season at Lompoc, where Braves running backs lost only one fumble in 540 carries.
Canley has trademarked "YAC," which stands for "yards after contact" or "yards after catch," a statistic that has gained much significance in the football world. Information on Canley's camp is at riseandachieve.com.
Stone, the older brother of Julyan, was a star quarterback at Dos Pueblos and SBCC, finishing his career at West Texas A&M. Working as a juvenile probation officer in Santa Barbara, he became an advocate for youths and has taken that passion to coaching. Stone is leading two summer football programs: six Sundays of drills at SBCC beginning June 16, and a 7-on-7 competition at San Marcos High on June 22. For info, visit bigpictureathletics.com.
STATE STREET MILE: This Sunday's (June 2) 14th annual Platinum Performance State Street Mile will undoubtedly yield many personal records on the downhill course from Pedregosa Street to De la Guerra Street. There will be seven age-group categories along with a family-fun mile and elite races. Another attraction is the Dog Mile, the unofficial world championship for human and canine runners leashed together. The record is 4:22 set by Matt Johnsrud and Charlie in 2008. Proceeds go to the District Attorney's Victim-Witness Assistance Program's Crime Victim Emergency Fund.
A run of substantially greater distance ​— ​the DRTE (Dirt Roads Trail Endurance) 100-miler ​— ​is scheduled to take place June 14-15 in the back country around the Santa Ynez River, but the White Fire has burned part of the course. Codirector Robert Gilchrist deactivated the registration page but is holding out hope the run could still go on.
GAUCHO GLORY: If there was one moment that sent UCSB on the road to the NCAA baseball tournament, it was Joey Epperson's walk-off home run on May 5 that beat nationally-ranked UC Irvine, 7-6. The Gauchos trailed by two runs in the bottom of the ninth. Epperson's two-out, two-run shot ​— ​à la Kirk Gibson ​— ​capped a rally that salvaged the rubber match of the series, and the Gauchos proceeded to win the remainder of their Big West series to prove themselves postseason-worthy. They are playing in a regional this weekend hosted by Oregon State, the top-ranked team in the West.