Film & TV
20 Feet from Stardom
A documentary written and directed by Morgan Neville.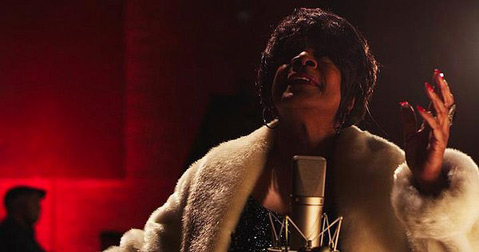 Touches of genius dot this delight-packed documentary concerning the fate of those nearly invisible indispensables, mostly African-American women who sing the "oohs" and "la las" behind the stars, often turning pop ditties into symphonic flights. Some of the fun is almost offhand: In one scene, while the narrator discusses the unsatisfying ultimate plight of backup singers trying out solo careers, the camera shows us a bough on which three birds sit, one apart from the others. The bird flies off, followed by a series of shots of giant wheeling flocks in the sky circling in weird combinations of random movement and cosmic order. It's almost subliminal, but that's how thoroughly considered this movie feels. Maybe it seems a trivial topic, but it turns into a complicated meditation on bliss and fame.
The best part, of course, is the footage of singers like Merry Clayton, Darlene Love, and Tata Vega performing while chronicling the time and place where rock music — which one of the singers claims sets her free — rose from gospel and R&B revues like James Brown's and Ike Turner's. Complex, interesting testimony comes from the mouths of the stars these women supported — Bruce Springsteen, Sting, and Mick Jagger all give appreciative and surprisingly sober estimations of life behind the "talent." Like an editor or a ghost writer, it's a job that demands crazy skills, yet forbids recognition if done right. But the documentary's most powerful moments include newsworthy revelations, like the story of Darlene Love recording "He's a Rebel" only to lose credit to The Crystals.
If it sounds like a bummer, it's only momentary disharmonies. Several times these under-credited divas argue that a life of song, or, as one of them puts it, to have your days shaped by melody, is a kind of spiritual victory. And singing onstage with Jagger or David Byrne in Carnegie Hall doesn't seem completely tragic either.