Announcement
Sansum Diabetes Research Institute Announces the Election of New Officers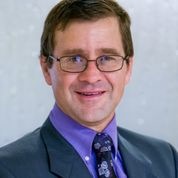 According to Ms. Goodstein, "Dr. Nagy is the perfect leader to take over the helm as Board President of the Institute. He has been a longstanding Board member and has provided excellent guidance through his work on various administrative and diabetes research committees. I leave my watch knowing that the organization is now in his capable hands."
Dr. Nagy is a practicing physician in Santa Barbara. He obtained his medical degree from University of Southern California, after graduating with a degree in biology from University of California, Los Angeles. Since 2001, Dr. Nagy has had a private practice in general and geriatric psychiatry in Santa Barbara. In addition, he is an Assistant Professor of Clinical Psychiatry at University of Southern California, a clinical instructor at the Department of Education's Hosford Clinic at the University of California, Santa Barbara, and is a member of the American Medical Association, Southern California Psychiatric Society and the American Psychiatric Association. Dr. Nagy joined the Sansum Diabetes Research Board of Trustees in 2008 and served as Member-at-Large on the Executive Committee, chairs the By-laws Committee and also serves on the Objectivity and Integrity in Science Committee. He is an avid cyclist, having just completed a bicycle tour of the French Riviera and has competed in short and long distance races.
Joining Dr. Nagy is newly elected board Vice President Sandra Tillisch Svoboda. Formerly a nurse clinician, Sandra has been a Sansum Diabetes Trustee for six years. She currently is the Program Director for the Institute's Summer Student Intern Program. She is the President of the American Orchid Society, as well as editor-in-chief of the international publication, the Orchid Digest. She has also served as a board member of CALM, Planned Parenthood, and Camerata Pacifica.
Other new officers are Treasurer Michael J. Hopkins, who serves as General Counsel /Executive Vice-President for Ice Energy and Secretary Anne M. Patterson, R.D., M.P.H., who served as the Director of Nutritional Programs at the Santa Barbara County Public Health Department prior to her retirement.
Sharon C. Kennedy has been elected as a new Board Trustee, after serving on the Institute's Planned Giving Committee for six years, chairing it since 2012. She is the owner of Sharon Kennedy Estate Management, a company that manages the care needs and financial affairs of its clients. Sharon is an attorney of 25 years and serves as a professional fiduciary. She is a California Licensed Professional Fiduciary at the state level and a Certified National Guardian at the national level. In addition to being a member of the California State Bar, Sharon is also a member of the National Academy of Elder Law Attorneys. She currently serves on the board of directors of the Santa Barbara Estate Planning Council and the Center for Successful Aging. Sharon is also a member of the Elder and Dependent Adult Abuse Prevention Council and the Association for Senior Care.
Michael R. McColm has also been newly elected to the Sansum Diabetes Board of Trustees. He is a Santa Barbara native. He has been a merchant most of his adult life, managing the family furniture businesses, Danica House, Neuvie and, for the past 3 years, President of MichaelKate Interiors and Art Gallery. Michael attended Santa Barbara City College and the University of California, Santa Barbara. The McColm family was first introduced to Sansum Diabetes Research Institute when daughter Kate was diagnosed with Type 1 diabetes, three weeks before her 5th birthday. Over the past 18 years, Michael has witnessed first-hand the difference the Institute makes in the life of a child living with diabetes, providing treatment, education, and love. The staff has not only improved Kate's quality of life, but has given her and her family hope.
About Sansum Diabetes Research Institute
Sansum Diabetes Research Institute is an internationally recognized research center devoted to the prevention, treatment and cure of diabetes. Dr. William D. Sansum, who brought renown to Santa Barbara in 1922 as the first physician in the U.S. to produce and administer life-saving insulin to patients with diabetes, founded the nonprofit organization in 1944. Today, Sansum Diabetes Research Institute remains an extraordinary place, improving the lives of people in Santa Barbara and worldwide who suffer from this serious disease.
Sansum Diabetes has gained global acclaim for its work to develop an artificial pancreas, its success in developing protocols to increase the incidence of healthy babies born to women with diabetes, and its work with people with and at risk for type 2 diabetes. Physicians and researchers continue to develop new treatment protocols for people with diabetes, including new drugs and medical devices.
It is our intention to use our past and present accomplishments to guide us into the future – to tap into the energy and commitment that made Sansum Diabetes Research Institute what it is today – a leader in diabetes research, education and care. For more information on Sansum Diabetes Research Institute, contact Sarah Ettman-Sterner at (805) 682-7638 or settman-sterner@sansum.org and visit www.sansum.org/.