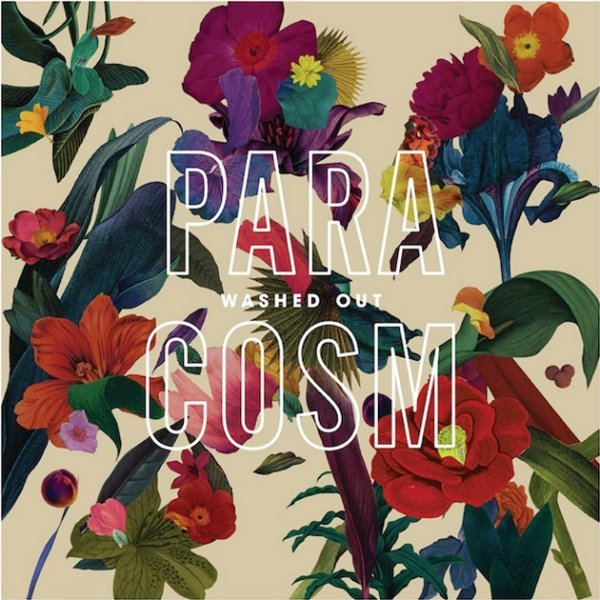 There's no proper name for what Washed Out does. It's easy to be confused by vague terms like "techno" and "electronic," which can be compartmentalized into ultra-specific subgenres with made-up names like "chillwave" and "dreamcore."
It's appropriate, then, that Ernest Greene, the genre-defying artist behind Washed Out, named his sophomore album Paracosm, which means "a prolonged, detailed fantasy world created by children."
Greene decoupages an expansive, otherworldly landscape with innovative, dreamy melodies and hip-hop beats on this, his second LP. He recorded the songs using more than 50 instruments, including the sitar, auto-harp, and marimba. As such, Paracosm's tropical mood feels out of focus, both wildly ecstatic and mournfully bleak, leaving album standouts "Don't Give Up," "Great Escape," and "All Over Now" to play out like stream-of-consciousness dirges.
You get your first impression of Greene's lush world from the aptly named "Entrance," which opens the record with bird chirps that are slowly overpowered by the sound of a harp being stroked. What follows is the sunny single "It All Feels Right," a daydream-y tune infused with oscillating synths and vibrant vocals.
On the title track, harp samples echo and interweave beautifully. In fact, almost everything on Paracosm seems to cohesively reverberate, from the beats to the vocals to the synths that all float together down the same stream.
Washed Out's name may accurately reflect its musical aesthetic, but Paracosm is nothing if not a simple and elegant declaration of independence. Here, Greene effortlessly transports you to his alien planet, where whatever "chillwave" means is irrelevant.