News
A One-Year College Solution?
Big-time college athletics and ethics rarely share the same court. If they did, ethics would get a shellacking.
Even so, I remain a die-hard college sports fan. Okay, call me an addict. I watch anything on TV that has someone throwing, kicking, shooting, passing, or running with a ball.
But lately I have grown disgusted with all the hype surrounding a certain group of college basketball players. They're called "one-and-done" players. They play one college basketball season, and then they're out. This rule came into effect when the National Basketball Association (NBA) established an age limit that mandated that before a basketball player could enter the NBA draft, he had to be 19 years old or have completed his freshman year of college.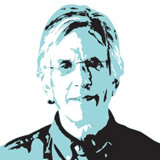 The rule makes an ethical mockery of the notion of "student" athletes in college basketball. No longer can there be a Kobe Bryant or a Lebron James who just skips college and goes right into the NBA. Future NBA players, rather than sitting out until they are 19, choose to go to college for a year and then to the pros.
Most NBA stars of the future are highly recruited to play for one of the major college powerhouse teams. These kids, and that's what they are, have been identified years earlier by school and club coaches as future stars. Often these same coaches play a major role in the school the player selects. How are these coaches rewarded? Jobs, payments, prestige for their programs, or just the notion of sending a kid in the right direction? That's an ethical story for another column.
So what's wrong with a future NBA star getting a year of college education before he buys his first Ferrari?
A lot. First, it's more like a semester than a year. When basketball season is over — not the college academic year — many of the one-and-done are more like one-and-gone: gone, never to step foot on campus again. Second, the highly recruited players who drop for a brief stay at a big-time college program have little invested in playing by the intercollegiate rules of ethics. Why would they care if, after the investigation is over two years later, the university is hit with sanctions and penalties when they're making millions in the pros? Because they are loyal alumni? You're kidding me, right? How many of these players have ever set foot in the, library or, for that matter, most of their classes? You think they even know the colleges fight song?
Academic standards are also meaningless to them, as long as they can get the grades to keep them in school for one semester. Most view their brief college career as no more than time at what one college coach called an "extended-stay hotel."
The thing that really gets me about the one-and-doners is the fiction that they are student athletes. They're more like indentured fundraisers for the schools they play for. Wouldn't it be more honest to just pay 'em to play?
The Duke University basketball coach Mike Krzyzewski was initially critical of the one-and-done players, that is, until he got beat by schools that had loaded up on such players. He joined the stampede to get the one-and-dones into a Duke uniform.
This basketball season there seem to be more potential one-and-dones than ever before. If your favorite college team does not have one, don't buy your tickets for the NCAA championship.
The college coaches who recruit the one-year players say they didn't cause the problem. They blame the NBA and say that its age and college restriction caused the problem. The NBA replies that the underage players could choose to skip the one-year college experience and play in a NBA development league.
But the advisers to the star ballplayers surely tell them that the college-TV market is far better place to show their stuff to NBA scouts than the NBA development league.
John Feinstein, one of America's greatest sports writer, noted in his blog that NBA Commissioner David Stern said college presidents could order their school's coach not to recruit one-and-goners. "Of course, that won't happen because those same college presidents won't hesitate to turn around and fire the coach that doesn't recruit one-and-doners for not winning enough."
He's right, few wins, and the coach is gone.
Despite the use of these interlopers that distort the game, my favorite college sport remains basketball, mostly unrequited from my days on the bench as a Pine Brother at Cal State Los Angeles. My favorite team, the University of Wisconsin – Madison, is one of those with a coach who decided to play by the rules and has no phantom student athletes. He still wins the majority of his games — at present, top 10 in the country.