News
Richard Box Charged with More Sex Crimes
Posted $2 Million Bail and Released Christmas Day; Prosecutor Concerned for Victims' Safety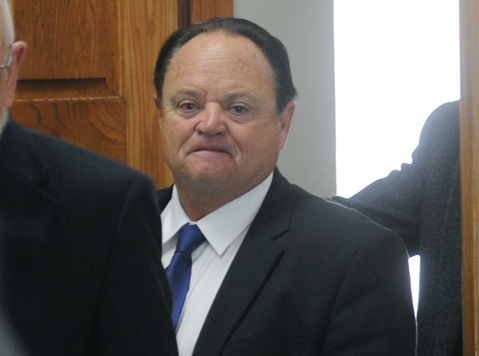 A Santa Barbara man accused of raping his wife and sexually assaulting his 15-year-old stepdaughter has been charged with two more counts of child molestation in a 2012 Long Beach case. Richard Box, 69, appeared in court Friday morning accompanied by his defense attorney Steve Balash and three supporters.
Box was released on his own recognizance Christmas Day after posting $2 million bail. While Balash had petitioned the court a week prior to have Box's bail reduced to $100,000 — arguing a $2 million bail figure was tantamount to no bail at all — he explained after Friday's hearing that a number of Box's friends put up the cash to have him released. "Money talks," Balash said. Prosecutor Paula Waldman — who had previously asked that Box's bail be increased to $5 million and argued the defendant was a flight risk — said she is "concerned for the safety of the victims."
Box has been ordered to surrender his passport, not stay at the Las Ondas home where his wife and stepdaughter live, and stay 500 yards away from the house and the victims. Prosecutors have stressed that Box — who has property in Thailand, where the victims are from — has the means and the will to flee the country. Box has pleaded not guilty to all the charges against him.
The purpose of Friday's preliminary hearing was to determine if there is enough evidence against Box for the case to go to trial. Balash, however, waived his client's right to a preliminary hearing and agreed to begin the trial January 21. He said there'd be no point in rehashing of the same hearsay evidence that was presented during December 20's bail hearing.
In her amended complaint, Waldman states Box molested a 13-year-old girl on two occasions in 2012 at a Long Beach apartment complex he owned at the time. She explained Long Beach authorities have given the Santa Barbara DA's Office jurisdictional permission to prosecute the case. With the new charges, Box faces a maximum of 19 years and four months in prison if he's convicted on all counts.