Capitol Letters
Fearless Forecast
Five Key Questions About California's 2014 Political Season
Early in his first incarnation as governor, back when mastodons roamed the earth, Jerry Brown chewed out an aide for taking notes to record what happened in a meeting. "The administration is like a moving river," he intoned, "and minutes have no relevance to where we'll be tomorrow."
Although the comment echoes the New Age values and Life-as-Illusion sentiment of Brown's first turn as governor, it also offers a counterpoint to how he's performed the job since reclaiming it in 2011, the oldest chief executive in California history. In sharp contrast to his peripatetic years, Brown the elder has been focused, disciplined, and persevering in fulfilling his campaign pledge to fix the state's finances.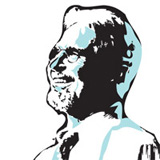 As he prepares to seek re-election, taxes and spending will remain big concerns, but the political landscape also will be shaped by some other key questions:
Whither Jerry? Brown is a formal announcement away from seeking to become the first person to be elected governor four times (he's already tied Earl Warren's three). With more than $10 million in his campaign account, without serious Democratic opposition and facing a few Republicans nobody's heard of, he's so strongly positioned that mainstream media types recently floated stories about him running for president. Again. ("No, that's not in the cards …" he said last week. "Unfortunately.")
The GOP guy to watch is 40-year-old Neel Kashkari, an attractive and smart financial executive whose biggest résumé entry, perhaps unfortunately, is management of the Troubled Asset Relief Program (TARP) during the Bush Administration. He declared this week, and his support for abortion rights and gay marriage conceivably give him crossover appeal.
That makes him the kind of squishy moderate who drives right-wingers nuts. They will prefer San Bernardino Assemblymember Tim Donnelly, a Tea Partier and erstwhile Minuteman whose claim to fame is having tried to board a flight to Sacramento with a loaded .45. No matter his whack-job credentials, the top-two primary system could land Donnelly in a one-on-one with Brown in the fall, which would delight fans of his bizarre web videos; among other things, they've featured a Cuban actress bragging on the size of his testicles and linked Brown to Chappaquiddick. Santa Maria's own eternal wannabe Abel Maldonado dropped out last week.
GOP: the new Whigs? With Republican registration below 30 percent, the top-two primary will be used for the first time to elect statewide officers, raising an intriguing scenario about the extent of Democratic political dominance: "There is no evidence whatsoever that Republicans can field candidates across the eight statewide races who can finish first or second in the primary, hence moving to a fall runoff," prominent consultant Garry South noted in a recent Sacramento Bee op-ed, predicting, "For the first time in California history, two Democrats will vie against each other in the fall for one or more statewide offices. This itself will further suppress the viability of the GOP."
Whose right to privacy? Conservatives are pushing an initiative to roll back a new law, intended to protect transgender students, allowing public school pupils to use restrooms and locker rooms in accord with their gender self-identity. The effort promises the kind of culture clash that fires up the right and may boost GOP turnout. It's among dozens of proposals now circulating that offer the giddy prospect of another double-digit raft of November initiatives, on issues from health care and malpractice to oil and tobacco taxes.
WHERE'S THE WATER? With record-low snowpack and rainfall, Brown last week declared a drought emergency, calling for a voluntary 20 percent cut in water usage and spotlighting the crisis. Water historically is California's most divisive issue and could eclipse other political concerns in 2014; lawmakers will consider a $10 billion bond to increase storage and contest Brown's hugely controversial plumbing scheme to move more water south. As he dryly noted, however, "At the end of the day, if it doesn't rain, California's in for real trouble."
Why can't we spend it all? Brown's balanced budget derives from three factors: (a) his success in selling voters a temporary tax increase; (b) high capital gains revenues, fueled by a big year on Wall Street; and (c) two-thirds majorities in the Legislature, thanks to 2010 reapportionment. Biggest challenge with his new $155 billion budget: keeping fellow Democrats in line and away from $11 billion in debt payments (including $6 billion to schools) and a $1.6 billion reserve, while beginning to address $350 billion in pension liabilities. "Wisdom and prudence should be the order of the day," says Brown.