Outdoors
Historic Walking Tour Is Now Available
SB Conservancy Offers Free Guide to Local Historic Landmarks
While it isn't something that you might put on your top ten things to do, it's kind of cool to walk around Santa Barbara and check out all of the old buildings, courtyards, city parks and historical adobes. Ranging east-west from State Street to Garden and north-south from Ortega to Arrellaga you can walk for hours.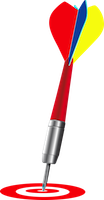 My fascination with Santa Barbara architecture started many years ago when I took an art class from David Gebhardt, then a young professor at UCSB who would one day become one of the nation's leading architectural historians. My assignment was to write a paper for the class on the Courthouse. Having come from a part of LA that was not known for its style or glamour, I found the Courthouse absolutely captivating and as I wandered about I spotted a number of nearby buildings that seemed to shout out history — the Museum of Art, Granada, Arlington — they gave me a sense there was something grand, something really significant in the stories that these buildings might tell me, if they could only talk.
Today thanks to the Santa Barbara Conservancy and a few techno tools, they almost can. This past week the Conservancy announced the completion of a free downtown historic walking tour, available online to download to computers, smartphones, ipods or tablets.
While you might not consider walking around town as an "outdoor experience" exactly, having the map, audio files — which you can download and import into iTunes as a complete broadcast or 30 separate audio files — and your phone or tablet enables you to learn a huge amount about the spectacular architecture in Santa Barbara's Historic District.
At the SBC website you'll find detailed descriptions and audio history of 30 historic buildings – including the Lobero, El Presidio, El Paseo, City Hall, Casa de la Guerra and many others. For many years the Architectural Foundation of Santa Barbara has provided its Sabado and Domingo guided tours of the Historic District but this is the first time the information has been provided as a self-guided tour that you can enjoy from home or experience firsthand.
Enjoy from home on your computer or download the audio files and map onto your smart phone or tablet and walk it yourself.
The Santa Barbara Conservancy was formed in 1998 by the late John Pitman, FAIA to increase public awareness of and participation in local preservation issues As the organization has evolved, the Conservancy has expanded its mission to include educating the general public on historic preservation, and documenting Santa Barbara's wonderful historic resources. The Historic Walking Tour is a culmination of that vision.

The tour, which begins and ends in the 800 block of State Street in Santa Barbara, visits many historic buildings in the downtown area, with narration about the history and significance of the architecture. The tour is narrated by Luis Moreno and features classical guitar accompaniment by the late Stephen Liston. The entire tour encompasses 5 square blocks in downtown Santa Barbara and is intended to last a few hours including leisure walking between the various sites.
"We could not be more pleased with the content and professional quality of this remarkable tour," says Board President Don Sharpe. "It is a project we have been working on for several years, and we are so excited to make this resource available to both residents and tourists to this historic town."