Capitol Letters
Presidential Plumbing
Obama's Drought Visit Sidesteps Political Water Wars
Last week, President Obama choppered into Fresno, ground zero of California's Biblical-sized drought, to mouth political platitudes and strike a pose near a farmer's cracked and bone-dry fallowed fields.
Two hours later, he was wheels up in Air Force One, heading to the Southern California desert for a weekend of golf on two luxury courses kept green and glistening with about 30 million gallons of water annually — enough to supply a family of four for 80 years.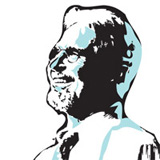 So are the perplexing paradoxes and surreal sights of the allocation, distribution, and use of water in the Golden State.
"Now, water politics in California traditionally, I know, has been pretty easy," Obama said, going for and getting a cheap laugh at a photo-op during his brief Fresno stop.
"And I told the Governor I'm not going to wade into this because I want to get out of here alive on Valentine's Day."
Ha-ha.
A ZERO-SUM GAME: While Obama fulfilled his wish of escaping the Central Valley one step ahead of the posse, he failed to provide much leadership in the simmering, drought-fueled statewide battle over water.
In the Central Valley, the local news of the presidential visit was that the feds would send $100-million-plus to supply food banks for unemployed farm workers and to buy more feed for starving cattle. Most newsworthy elsewhere was Obama's notable, if perfunctory, statement linking "this issue of water in the West with the broader issues of climate change that are having an impact all across the country in different ways. There's a connection between drought in the West and hurricanes along the Atlantic and coastal erosion."
Beyond that, the president's main contribution to addressing what is California's worst drought in 500 years, according to the calculations of at least one UC Berkeley scientist, was a bunch of why-can't-we-all-get-along happy talk:
"Water has been seen as a zero-sum game: agriculture against urban, north against south," he said. "We're going to have to figure out how to play a different game… We can't afford years of litigation and no real action."
Figuring out "how to play a different game" about water, of course, is precisely what many of California's political leaders have been trying without success to do, at least since Governor Jerry Brown's father had the job half-a-century ago.
ELECTION-YEAR WATER POLITICS: Far from consensus and cooperation, all sides in the water debate are digging ever deeper into their own positions, in a year when Brown and every member of the House is on the ballot: House Republicans, led by California GOP members, are embracing emergency legislation to boost deliveries of water pumped to the Central Valley through Northern California's Sacramento-San Joaquin River Delta; Senate Democrats, led by California's Dianne Feinstein and Barbara Boxer, are sponsoring a counter-measure that could provide marginally more water to the valley, while still strictly enforcing restrictions on pumping to protect the Delta's environmental integrity; Brown's long-shot GOP rivals are attacking him for alleged failures to prepare for the drought as he trumpets a $25 billion, twin-tunnel plan to make Delta-Central Valley transfers more efficient.
Urban water districts in Santa Barbara and elsewhere throughout the state, meanwhile, are urging tough conservation measures on their customers while trying to piece together patchwork contracts for increased supply. Amid all this short-range economic and political maneuvering, however, the unquenchable reality of drought and water in California is shaped by two, incontrovertible facts:
• About three-fourths of the supply of surface water historically falls as rain and snow in Northern California, but more than three-fourths of demand comes from the southern part of the state.
• About 80 percent of state water is used by agriculture to grow more than 300 crops, often on naturally arid land, with many of the most-cash worthy – like almonds and cotton – requiring vast amounts of water.
Simply put, this means that California's population and economy are utterly dependent on a complex and tangled system of massive water transfers that serves and satisfies economic demand when it rains. When it doesn't, not so much.
As a practical matter, this means that "California's current water situation is not sustainable," according to Peter Gleick, a water expert and President of the Pacific Institute, a nonprofit research and analysis organization.
"We don't use water well," Gleick told the progressive political writer David Dayen, in Politico Magazine. "We don't manage it well, and demand exceeds supply."